Topic: Chlorine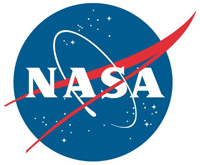 Washington, D.C. – NASA and NOAA scientists reported today that abnormal weather patterns in the upper atmosphere over Antarctica dramatically limited ozone depletion in September and October, resulting in the smallest ozone hole observed since 1982.
The annual ozone hole reached its peak extent of 6.3 million square miles (16. 4 million square kilometers) on September 8th, and then shrank to less than 3.9 million square miles (10 million square kilometers) for the remainder of September and October, according to NASA and NOAA satellite measurements. During years with normal weather conditions, the ozone hole typically grows to a maximum area of about 8 million square miles in late September or early October.
«Read the rest of this article»
Written by Samson Reiny
NASA's Earth Science News Team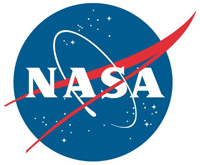 Washington, D.C. – For the first time, scientists have shown through direct observations of the ozone hole by a satellite instrument, built by NASA's Jet Propulsion Laboratory in Pasadena, California, that levels of ozone-destroying chlorine are declining, resulting in less ozone depletion.
Measurements show that the decline in chlorine, resulting from an international ban on chlorine-containing human-produce chemicals called chlorofluorocarbons (CFCs), has resulted in about 20 percent less ozone depletion during the Antarctic winter than there was in 2005 — the first year that measurements of chlorine and ozone during the Antarctic winter were made by NASA's Aura satellite.
«Read the rest of this article»

Nashville, TN – While swimming is a fun way to beat the heat and be physically active, thousands of Americans get sick every year due to germs found in the places where we swim.
"We can all help keep our swimming areas safe this summer by following a few easy steps," said TDH Chief Medical Officer David Reagan, MD, PhD. "Taking precautions like showering before swimming and never letting children swim without supervision helps prevent illness and injuries."
«Read the rest of this article»
Protection Against Recreational Water Illnesses (RWIs)
Atlanta, GA – You can choose to swim healthy! You have the power to help keep germs out the water in places we swim in the first place. Remember, chlorine and other disinfectants don't kill germs instantly. Additionally, the mixing of chlorine with pee and sweat uses up the chlorine in the pool, which would otherwise kill germs.
We all share the water we swim in, and each of us needs to do our part to help keep ourselves, our families, and our friends healthy.
«Read the rest of this article»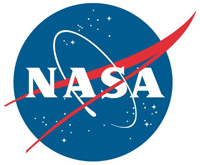 Pasadena, CA – NASA's Curiosity rover is revealing a great deal about Mars, from long-ago processes in its interior to the current interaction between the Martian surface and atmosphere.
Examination of loose rocks, sand and dust has provided new understanding of the local and global processes on Mars. Analysis of observations and measurements by the rover's science instruments during the first four months after the August 2012 landing are detailed in five reports in the September 27th edition of the journal Science.
«Read the rest of this article»
Written by Guy Webster
NASA's Jet Propulsion Laboratory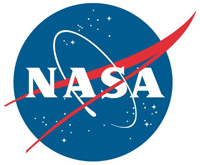 Pasadena, CA – NASA's Mars Curiosity rover has used its full array of instruments to analyze Martian soil for the first time, and found a complex chemistry within the Martian soil. Water and sulfur and chlorine-containing substances, among other ingredients, showed up in samples Curiosity's arm delivered to an analytical laboratory inside the rover.
Detection of the substances during this early phase of the mission demonstrates the laboratory's capability to analyze diverse soil and rock samples over the next two years. Scientists also have been verifying the capabilities of the rover's instruments.
«Read the rest of this article»