Topic: CiCi's Pizza
National Pizza Brand Offering Free Adult Buffet with Valid Military I.D. on November 11th

Clarksville, TN – Cicis Pizza has announced today that it is offering a FREE Adult Buffet to all veterans and active-duty military personnel on Wednesday, November 11th, 2020.
The offer is valid for dine-in only, and it does not include a drink.
«Read the rest of this article»
Nashville, TN – Tennessee Department of Labor & Workforce Development Acting Commissioner Burns Phillips announced that the 108th General Assembly passed legislation that continues the funding of unemployment benefits for spouses of military personnel who leave their jobs to transfer to a new assignment.
Funding for the program for the current fiscal year was nearly exhausted, prompting the legislative action.
"We're pleased the General Assembly approved appropriation for this benefit to trailing spouses for the remainder of this fiscal year as well as for the fiscal year beginning July 1st, 2013," said Phillips. "This action shows support of our military families and we hope lessens the stress that goes with active duty transfers." «Read the rest of this article»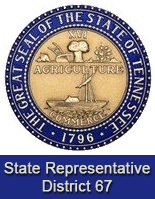 Clarksville, TN – On Thursday, May 2nd, a Student Job Fair will be held at the New Providence Community Policing Center, 640 Providence Boulevard in Clarksville.
This free event is hosted by Tennessee State Representative Joe Pitts.
This free event will be from 2:00pm to 6:00pm. More than 15 employers ready to hire will be in attendance.

«Read the rest of this article»
Clarksville, TN – Both CiCi's Pizza Restaurants in Clarksville will be hosting a special "Guest Appreciation" day this Thursday, February 9th. All day from 11:00am-10:00pm CiCi's will be serving up its hot and fresh all you can eat buffet for only $1.99, regularly priced around $5.00.
CiCi's Pizza, a proud member of Clarksville's business community since 1998, is thanking guests by offering an all-day guest appreciation buffet special for just $1.99 per guest. «Read the rest of this article»

This past Saturday, May 15th local high school teams and youth groups competed in a step/dance competition in front of a crowd of at least 250 members of our very supportive Clarksville community at the Emmanuel Family Life Center.
The participants kept audience members engaged with stunning dance and step moves. In the end Kenwood High  school JROTC took 1st place, followed by Northeast with 2nd and SMAC (Sisters Making A Change) with 3rd place. For those that missed the action, they can view the performances at www.leaporg.net. «Read the rest of this article»