Topic: Clarksville City Code
Clarksville, TN – On Thursday, June 6th, 2019, the Clarksville City Council gave final approval to an ordinance that increases peddlers permit fees and updates provisions relative to peddlers that had been in the City Code since 1963.
The old code had called for a $2.00 fee to obtain a peddler's permit, which was way out of date and fell far short of the actual costs in 2019 to process a permit application.
«Read the rest of this article»
Clarksville, TN – Clarksville Mayor Kim McMillan said Wednesday while she supports a measure to change the status of Two Rivers Company, she is not trying to eliminate the organization.
The Clarksville City Council on Thursday is expected to consider an ordinance that would repeal a portion of the City Code designating Two Rivers Company as Clarksville downtown district management corporation.
«Read the rest of this article»
Clarksville, TN – First, this is a change to Clarksville Police Department policy, not City Code or State law.  State law requires that funeral processions be led in a safe and appropriate manner. The old policy, quite frankly, did not meet this standard.
Second, and this is where the bulk of misinformation has resulted, the number of vehicles in a funeral procession is not (and cannot be) limited. The revised policy is that for funeral processions led by 1 police vehicle (approximately 95% of those involving CPD), the CPD officer can only be responsible for getting seven cars safely through intersections and other traffic conditions. «Read the rest of this article»
Investigation by City Councilwoman Kaye Jones results in savings to tax payers and new procedures being put in place. City to Audit Building and Codes Department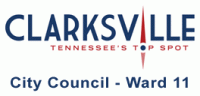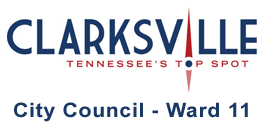 Clarksville, TN – During the budget hearing for the 2012 city budget, City Councilwoman Kaye Jones questioned the policy of the city Building and Codes Department and the Finance Department showing uncollected debts as income in the city budget.
These uncollected debts some of which have been owed for a very long time, seemed unintentionally, to inflate the income to off set expenditures which made the budget appear better than it was. «Read the rest of this article»

The recent firing of former Deputy City Fire Chief Jeff Burkhart has many pondering what the city code states on the issue of city employee discipline, termination and due process. A review of the city code due process guidelines shows the following:
PART II CODE OF ORDINANCES
TITLE 1 ADMINISTRATION, OFFICERS, AND PERSONNEL
Chapter 13 PERSONNEL
Sec. 1-1316. Disciplinary action. «Read the rest of this article»