Topic: Clarksville City Councilwoman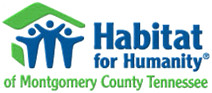 Clarksville, TN – On Sunday, June 9th, 2019 a dedication ceremony was held by Habitat for Humanity of Montgomery County for its 97th Clarksville home.
Overlia Williams, Mario Owens, and daughters KeVi and Anna were joined by more than 50 supporters and family members at the dedication.
«Read the rest of this article»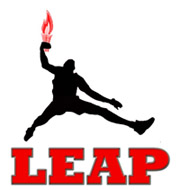 Clarksville, TN – Saturday, January 31st, 2015 marked the 2nd Annual LEAP Gala Celebrating Youth Development at the Emmanuel Family Life Center. Clarksville  Mayor Kim McMillan issued a proclamation with was delivered by City Councilwoman Wanda Smith designating January 31st Youth Development Day and urging those is the Clarksville community to take time on this day to acknowledge the work of the LEAP Organization in making a positive impact on youth in our community.
The Gala opened with a string musical ensemble by the Brio Strings as guests were greeted, seated, and served by youth and mentors. Other entertainment included performances by West Creek High School Step Team, the Distinguished Steppers Unlimited, Mercedes Johnson singing "Confidence" by Tasha Cobb, and a Youth Fashion Show organized by Sharon Edwards featuring fashions from local designers ELO.
«Read the rest of this article»
Clarksville, TN – Clarksville Councilwoman for Ward 2 Deanna McLaughlin will hold a Town Hall meeting on Tuesday, September 30th, 2014 from 6:00pm to 7:00pm at the Kleeman Community Center located at 166 Cunningham Lane (next to New Providence Middle School).
«Read the rest of this article»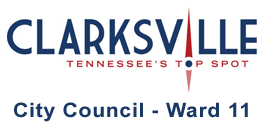 Clarksville, TN – City Councilwoman Kaye Jones will be holding a community meeting on September 15th, 2014 at the Beautiful Savior Lutheran Church on Whitfield Road at 101st Airborne Parkway.
This meeting will be to allow the Developer of the proposed grocery/gas station/pharmacy, that is being considered for the Whitfield Road area, to present their project to the community, so that you can be informed, and then give me your input as to whether you desire the project to move forward.
«Read the rest of this article»

Nashville, TN – The Tennessee Department of Transportation (TDOT) has announced plans to install signalized crosswalks at five intersections along State Route 12 (Ashland City Highway)/US 41A (Fort Campbell Boulevard).
Clarksville City Councilwoman Deanna McLaughlin contacted TDOT with safety concerns along Fort Campbell Boulevard after several incidents involving pedestrians. «Read the rest of this article»

Montgomery County, TN – Safehouse director, Christy Bussell, accepts a generous donation of women and children winter clothing from Clarksville City Councilwoman Kaye Jones.
Safehouse is the local shelter for women and children needing safe refuge.
To support the mission of the Safehouse, the Montgomery County Sheriff's Office collects and recycles cell phones with all proceeds going to Safehouse.
«Read the rest of this article»
Clarksville, TN –  The Common Sense Coalition will have a meeting at the Clarksville/Montgomery County Public Library on Saturday, August 17th at noon. Their guest speaker will be Clarksville city councilwoman Kaye Jones.
«Read the rest of this article»
Clarksville, TN – Qualified nonprofit charitable or civic organizations in Clarksville have an opportunity to seek the City's financial support on a limited basis.
Applications for these funds are due by noon on Friday, April 12th, 2013. «Read the rest of this article»

Clarksville, TN – On October 28th, 2012, the Clarksville Police Department in conjunction with several community partners hosted a Trunk-or-Treat in the Operation Defiance area at the New Providence Community Policing Center.
It is part of the Police Department's multifaceted efforts to build rapport and improve the quality of life in the Operation Defiance community.
«Read the rest of this article»
Electronic gate will especially help Soldiers, ROTC Students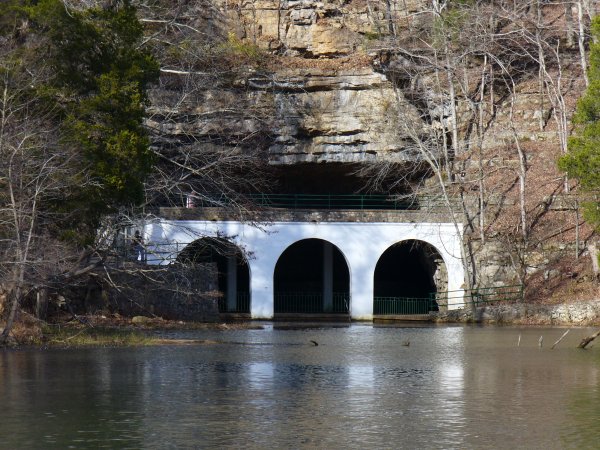 Clarksville, TN – State Representative Joe Pitts (D-Clarksville), State Senator Tim Barnes (D-Clarksville) and Ward 11 City Councilwoman Kaye Jones announced this week that residents will have greater access to Dunbar Cave State Park thanks to an upgraded, automatic gate.
"I am grateful to the Department of Environment and Conversation, Tennessee State Parks, and the Dunbar Cave park staff for their help in making this state treasure more accessible," Pitts said. "Our citizens now have an expanded opportunity to use the park."
«Read the rest of this article»