Topic: Colorado State University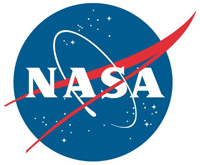 Pasadena, CA – A new view of Hurricane Dorian shows the layers of the storm, as seen by an experimental NASA weather satellite that's the size of a cereal box. TEMPEST-D reveals rain bands in four layers of the storm as Hurricane Dorian approaches Florida on September 3rd, 2019.
The multiple vertical layers show where the strongest convective "storms" within the hurricane are pushing high into the atmosphere, with pink, red and yellow corresponding to the areas of heaviest rainfall.
«Read the rest of this article»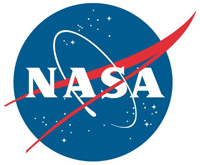 Pasadena, CA – NASA's Jet Propulsion Laboratory has several instruments and spacecraft with eyes on Hurricane Dorian, capturing different types of data from the storm.
NASA's Atmospheric Infrared Sounder (AIRS), aboard the Aqua satellite, senses emitted infrared and microwave radiation from Earth. The information is used to map such atmospheric phenomena as temperature, humidity, and cloud amounts and heights.
«Read the rest of this article»
Nashville Sounds
Nashville, TN – Jason Wood has been named the manager of the Nashville Sounds as announced today by the Texas Rangers. Wood is the 29th manager in franchise history.
Joining Wood's staff in Nashville will be hitting coach Howard Johnson, pitching coach Brian Shouse, bench coach Geno Petralli, bullpen coach Eric Gagne, athletic trainer Carlos Olivas and strength and conditioning coach Al Sandoval.
Wood, 49, will manage at the Triple-A level for the fifth consecutive season. He was Triple-A Round Rock's manager from 2015-18 and compiled a 280-283 (.497) record. He led the Express to the 2015 American Southern Division title and a berth in the 2015 Pacific Coast League Championship.
«Read the rest of this article»
NASA's Jet Propulsion Laboratory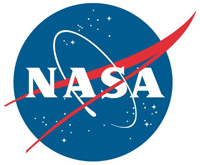 Pasadena, CA – A new experimental weather satellite no bigger than a cereal box got an inside look at Hurricane Florence in a test of technology that could influence the future of storm monitoring from space. The satellite took its first images of Hurricane Florence on Tuesday, September 11th, just hours after its instrument was turned on.
TEMPEST-D, which deployed into low-Earth orbit from the International Space Station in July, carries a state-of-the-art miniaturized microwave radiometer, an instrument that sees through the thick clouds to reveal the hidden interior of storms, just like a security scanner can see inside luggage at the airport.
«Read the rest of this article»
Written by Kasha Patel
NASA's Goddard Space Flight Center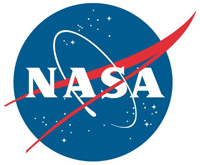 Greenbelt, MD – NASA engineer Manuel Vega can see one of the Olympic ski jump towers from the rooftop of the South Korean weather office where he is stationed. Vega is not watching skiers take flight, preparing for the 2018 PyeongChang Winter Olympics and Paralympic games.
Instead, he's inspecting the SUV-sized radar beside him. The instrument is one of 11 NASA instruments specially transported to the Olympics to measure the quantity and type of snow falling on the slopes, tracks and halfpipes.
«Read the rest of this article»
Written by Dwayne Brown
NASA Headquarters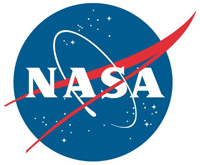 Washington, D.C. – A new NASA study provides space-based evidence that Earth's tropical regions were the cause of the largest annual increases in atmospheric carbon dioxide concentration seen in at least 2,000 years.
Scientists suspected the 2015-16 El Nino — one of the largest on record — was responsible, but exactly how has been a subject of ongoing research. Analyzing the first 28 months of data from NASA's Orbiting Carbon Observatory-2 (OCO-2) satellite, researchers conclude impacts of El Nino-related heat and drought occurring in tropical regions of South America, Africa and Indonesia were responsible for the record spike in global carbon dioxide.
«Read the rest of this article»
Written by Alan Buis
NASA's Jet Propulsion Laboratory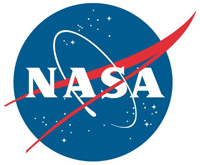 Pasadena, CA – The first global maps of atmospheric carbon dioxide from NASA's new Orbiting Carbon Observatory-2 mission demonstrate its performance and promise, showing elevated carbon dioxide concentrations across the Southern Hemisphere from springtime biomass burning.
At a media briefing today at the American Geophysical Union meeting in San Francisco, scientists from NASA's Jet Propulsion Laboratory, Pasadena, California; Colorado State University (CSU), Fort Collins; and the California Institute of Technology, Pasadena, presented the maps of carbon dioxide and a related phenomenon known as solar-induced chlorophyll fluorescence and discussed their potential implications.
«Read the rest of this article»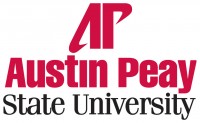 Clarksville, TN – Faculty and staff members at Austin Peay State University recently announced a number of publications, conferences and credentials as part of their professional and scholarly activities.
Chris Burawa, director of the Center of Excellence for the Creative Arts, has had several professional developments. He translated from Icelandic a short story by Óskar Magnússon, "Dr. Amplatz," which will be published in Best European Fiction 2014 by Dalkey Archive Press. «Read the rest of this article»
APSU Sports: Austin Peay Softball

Clarksville, TN – A former Ohio Valley Conference standout has been named Austin Peay State University's new softball coach.
Stephanie Paris, who was a star second baseman for UT Martin in the early 2000s before becoming a successful high school and college coach, has been hired as Austin Peay's seventh head coach. She replaces Casey Dickson, whose contract was not renewed in the spring after four seasons.
«Read the rest of this article»