Topic: Constellation Cassiopeia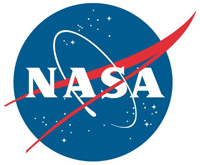 Pasadena, CA – In this large celestial mosaic taken by NASA's Spitzer Space Telescope, there's a lot to see, including multiple clusters of stars born from the same dense clumps of gas and dust. Some of these clusters are older than others and more evolved, making this a generational stellar portrait.
The grand green-and-orange delta filling most of the image is a faraway nebula, or a cloud of gas and dust in space. Though the cloud may appear to flow from the bright white spot at its tip, it is actually what remains of a much larger cloud that has been carved away by radiation from stars.
«Read the rest of this article»
Written by Felicia Chou
NASA Headquarters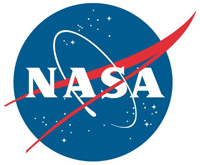 Washington, D.C. – Using NASA's Spitzer Space Telescope, astronomers have confirmed the discovery of the nearest rocky planet outside our solar system, larger than Earth and a potential gold mine of science data.
Dubbed HD 219134b, this exoplanet, which orbits too close to its star to sustain life, is a mere 21 light-years away. While the planet itself can't be seen directly, even by telescopes, the star it orbits is visible to the naked eye in dark skies in the Cassiopeia constellation, near the North Star.
«Read the rest of this article»
Written by Whitney Clavin
NASA's Jet Propulsion Laboratory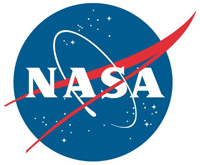 Pasadena, CA – Roguish runaway stars can have a big impact on their surroundings as they plunge through the Milky Way galaxy. Their high-speed encounters shock the galaxy, creating arcs, as seen in this newly released image from NASA's Spitzer Space Telescope.
In this case, the speedster star is known as Kappa Cassiopeiae, or HD 2905 to astronomers. It is a massive, hot supergiant moving at around 2.5 million mph relative to its neighbors (1,100 kilometers per second).
«Read the rest of this article»
NASA's Goddard Space Flight Center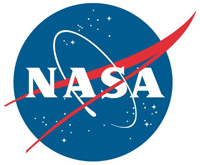 Greenbelt, MD – This charming and bright galaxy, known as IRAS 23436+5257, was captured by the NASA/ESA Hubble Space Telescope. It is located in the northern constellation of Cassiopeia, which is named after an arrogant, vain, and yet beautiful mythical queen.
The twisted, wormlike structure of this galaxy is most likely the result of a collision and subsequent merger of two galaxies.
«Read the rest of this article»