Topic: Constellation Lyra
Written by DC Agle
NASA's Jet Propulsion Laboratory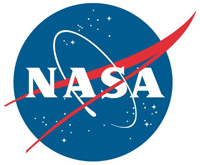 Pasadena, CA – A small, recently discovered asteroid — or perhaps a comet — appears to have originated from outside the solar system, coming from somewhere else in our galaxy. If so, it would be the first "interstellar object" to be observed and confirmed by astronomers.
This unusual object – for now designated A/2017 U1 – is less than a quarter-mile (400 meters) in diameter and is moving remarkably fast. Astronomers are urgently working to point telescopes around the world and in space at this notable object. Once these data are obtained and analyzed, astronomers may know more about the origin and possibly composition of the object.
«Read the rest of this article»
Written by Whitney Clavin
NASA's Jet Propulsion Laboratory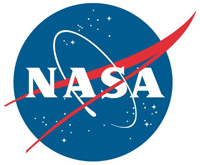 Pasadena, CA – The discovery of a super-Earth-sized planet orbiting a sun-like star brings us closer than ever to finding a twin of our own watery world. But NASA's Kepler space telescope has captured evidence of other potentially habitable planets amid the sea of stars in the Milky Way galaxy.
To take a brief tour of the more prominent contenders, it helps to zero in on the "habitable zone" around their stars. This is the band of congenial temperatures for planetary orbits — not too close and not too far.
«Read the rest of this article»
Written by Whitney Clavin
NASA's Jet Propulsion Laboratory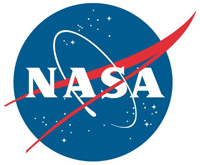 Pasadena, CA – NASA's Kepler mission has discovered two new planetary systems that include three super-Earth-size planets in the "habitable zone," the range of distance from a star where the surface temperature of an orbiting planet might be suitable for liquid water.
The Kepler-62 system has five planets: 62b, 62c, 62d, 62e and 62f. The Kepler-69 system has two planets: 69b and 69c. Kepler-62e, 62f and 69c are the super-Earth-sized planets.
«Read the rest of this article»
Written by Dr. Tony Phillips
Science at NASA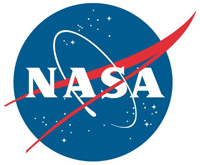 Washington, D.C. – NASA's Kepler mission scientists have discovered a new planetary system that is home to the smallest planet yet found around a star similar to our sun.
The planets are located in a system called Kepler-37, about 210 light-years from Earth in the constellation Lyra. The smallest planet, Kepler-37b, is slightly larger than our moon, measuring about one-third the size of Earth. It is smaller than Mercury, which made its detection a challenge.
«Read the rest of this article»
NASA's Goddard Space Flight Center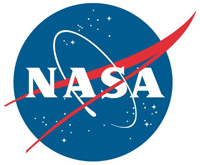 Greenbelt, MD – The NASA/ESA Hubble Space Telescope has produced this beautiful image of the globular cluster Messier 56 (also known as M 56 or NGC 6779), which is located about 33,000 light years away from the Earth in the constellation of Lyra (The Lyre). The cluster is composed of a large number of stars, tightly bound to each other by gravity.
However, this was not known when Charles Messier first observed it in January 1779. He described Messier 56 as "a nebula without stars," like most globular clusters that he discovered — his telescope was not powerful enough to individually resolve any of the stars visible here, making it look like a fuzzy ball through his telescope's eyepiece. We clearly see from Hubble's image how the development of technology over the years has helped our understanding of astronomical objects.
«Read the rest of this article»
NASA's Jet Propulsion Laboratory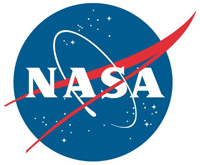 Pasadena, CA – Whether you're watching from a downtown area or the dark countryside, here are some tips to help you enjoy these celestial shows of shooting stars. Those streaks of light are really caused by tiny specks of comet-stuff hitting Earth's atmosphere at very high speed and disintegrating in flashes of light.
First a word about the moon – it is not the meteor watcher's friend. Light reflecting off a bright moon can be just as detrimental to good meteor viewing as those bright lights of the big city. There is nothing you can do except howl at the moon, so you'll have to put up with it or wait until the next favorable shower.
«Read the rest of this article»