Topic: Constellation Sagittarius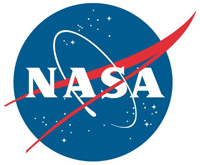 Pasadena, CA – NASA says astronomers tend to have a slightly different sense of time than the rest of us. They regularly study events that happened millions or billions of years ago, and objects that have been around for just as long.
That's partly why the recently discovered neutron star known as Swift J1818.0-1607 is remarkable: A new study in the journal Astrophysical Journal Letters estimates that it is only about 240 years old – a veritable newborn by cosmic standards.
NASA's Neil Gehrels Swift Observatory spotted the young object on March 12th, when it released a massive burst of X-rays.
«Read the rest of this article»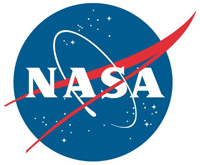 Washington, D.C. – NASA says one of the brightest and most massive star-forming regions in our galaxy, the Omega or Swan Nebula, came to resemble the shape resembling a swan's neck we see today only relatively recently.
New observations reveal that its regions formed separately over multiple eras of star birth. The new image from the Stratospheric Observatory for Infrared Astronomy, or SOFIA, is helping scientists chronicle the history and evolution of this well-studied nebula.
"The present-day nebula holds the secrets that reveal its past; we just need to be able to uncover them," said Wanggi Lim, a Universities Space Research Association scientist at the SOFIA Science Center at NASA's Ames Research Center in California's Silicon Valley.
«Read the rest of this article»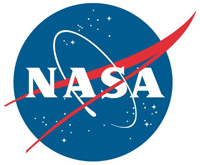 Greenbelt, MD – NASA's Neutron star Interior Composition Explorer (NICER) telescope on the International Space Station detected a sudden spike of X-rays at about 9:04pm CDT on August 20th. The burst was caused by a massive thermonuclear flash on the surface of a pulsar, the crushed remains of a star that long ago exploded as a supernova.
The X-ray burst, the brightest seen by NICER so far, came from an object named SAX J1808.4-3658, or J1808 for short. The observations reveal many phenomena that have never been seen together in a single burst. In addition, the subsiding fireball briefly brightened again for reasons astronomers cannot yet explain.
«Read the rest of this article»
Written by Elizabeth Landau
NASA's Jet Propulsion Laboratory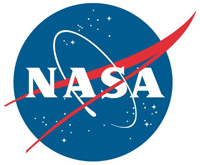 Pasadena, CA – At the Palomar Observatory near San Diego, astronomers are busy tinkering with a high-tech instrument that could discover a variety of objects both far from Earth and closer to home.
The Caltech HIgh-speed Multi-color camERA (CHIMERA) system is looking for objects in the Kuiper Belt, the band of icy bodies beyond the orbit of Neptune that includes Pluto. It can also detect near-Earth asteroids and exotic forms of stars. Scientists at NASA's Jet Propulsion Laboratory and the California Institute of Technology, both in Pasadena, are collaborating on this instrument.
«Read the rest of this article»
Written by Francis Reddy
NASA's Goddard Space Flight Center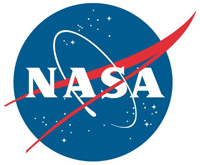 Greenbelt, MD – NASA's Swift satellite recently detected a rising tide of high-energy X-rays from a source toward the center of our Milky Way galaxy. The outburst, produced by a rare X-ray nova, announced the presence of a previously unknown stellar-mass black hole.
"Bright X-ray novae are so rare that they're essentially once-a-mission events and this is the first one Swift has seen," said Neil Gehrels, the mission's principal investigator, at NASA's Goddard Space Flight Center in Greenbelt, MD. "This is really something we've been waiting for."
«Read the rest of this article»