Topic: Crater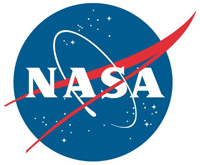 Pasadena, CA – NASA's Mars Perseverance rover has been busy serving as a communications base station for the Ingenuity Mars Helicopter and documenting the rotorcraft's historic flights. But the rover has also been busy focusing its science instruments on rocks that lay on the floor of Jezero Crater.
What insights they turn up will help scientists create a timeline of when an ancient lake formed there, when it dried, and when sediment began piling up in the delta that formed in the crater long ago. Understanding this timeline should help date rock samples – to be collected later in the mission – that might preserve a record of ancient microbes.
«Read the rest of this article»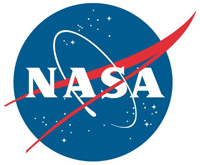 Pasadena, CA – After years of development, the Lunar Crater Radio Telescope (LCRT) project has been awarded $500,000 to support additional work as it enters Phase II of NASA's Innovative Advanced Concepts (NIAC) program. While not yet a NASA mission, the LCRT describes a mission concept that could transform humanity's view of the cosmos.
The LCRT's primary objective would be to measure the long-wavelength radio waves generated by the cosmic Dark Ages – a period that lasted for a few hundred million years after the Big Bang, but before the first stars blinked into existence.
«Read the rest of this article»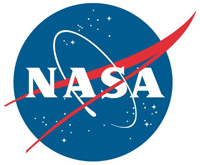 Pasadena, CA – A rover trundles over rocky terrain, its four metal wheels clattering along until they encounter a seemingly insurmountable hazard: a steep slope. Down below is a potential trove of science targets. With a typical rover, the operators would need to find another target, but this is NASA's DuAxel, a robot built for situations exactly like this.
The rover is actually made of a pair of two-wheeled rovers, each called Axel. To divide and conquer, the rover stops, lowers its chassis and anchors it to the ground before essentially splitting in two.
«Read the rest of this article»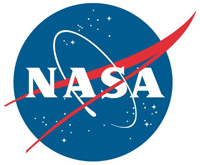 Pasadena, CA – Sometime between March 2010 and May 2012, a meteor streaked across the Martian sky and broke into pieces, slamming into the planet's surface. The resulting craters were relatively small – just 13 feet (4 meters) in diameter.
The smaller the features, the more difficult they are to spot using Mars orbiters. But in this case – and for the first time – scientists spotted them with a little extra help: artificial intelligence (AI).
«Read the rest of this article»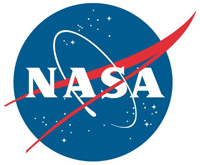 Washington, D.C. – Some of the most interesting places to study in our solar system are found in the most inhospitable environments – but landing on any planetary body is already a risky proposition.
With NASA planning robotic and crewed missions to new locations on the Moon and Mars, avoiding landing on the steep slope of a crater or in a boulder field is critical to helping ensure a safe touch down for surface exploration of other worlds. In order to improve landing safety, NASA is developing and testing a suite of precise landing and hazard-avoidance technologies.
«Read the rest of this article»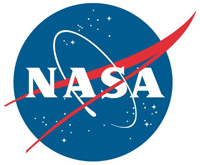 Pasadena, CA – As astronauts explore the Moon during the Artemis program, they may need to make use of the resources that already exist on the lunar surface. Take water, for instance: Because it's a heavy and therefore expensive resource to launch from Earth, our future explorers might have to seek out ice to mine.
Once excavated, it can be melted and purified for drinking and used for rocket fuel. But how much water is there on the Moon, and where might we find it?
«Read the rest of this article»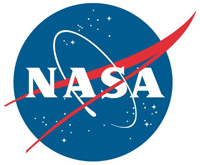 Washington, D.C. – NASA says the Earth is pocked with roughly 190 major meteor craters, yet scientists only know the age of just a few. Recently, A NASA scientist analyzed the age of the Yarrabubba meteor crater in Australia and found it to be 2.229 billion years old, making it now the oldest crater currently known.
"It's 200 million years older than the previously oldest known crater, which was the over 200-kilometer Vredefort Dome crater in South Africa," said Timmons Erickson, a research scientist with the Astromaterials Research and Exploration Science division, or ARES, at NASA's Johnson Space Center.
«Read the rest of this article»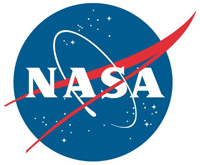 Pasadena, CA – Scientists with NASA's Mars 2020 rover have discovered what may be one of the best places to look for signs of ancient life in Jezero Crater, where the rover will land on February 18th, 2021.
A paper published today in the journal Icarus identifies distinct deposits of minerals called carbonates along the inner rim of Jezero, the site of a lake more than 3.5 billion years ago. On Earth, carbonates help form structures that are hardy enough to survive in fossil form for billions of years, including seashells, coral and some stromatolites – rocks formed on this planet by ancient microbial life along ancient shorelines, where sunlight and water were plentiful.
«Read the rest of this article»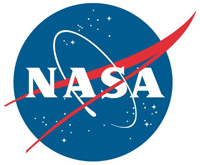 Pasadena, CA – NASA's Cassini spacecraft radar data recently published research presents a new scenario to explain why some methane-filled lakes on Saturn's moon Titan are surrounded by steep rims that reach hundreds of feet high. The models suggests that explosions of warming nitrogen created basins in the moon's crust.
Titan is the only planetary body in our solar system other than Earth known to have stable liquid on its surface. But instead of water raining down from clouds and filling lakes and seas as on Earth, on Titan it's methane and ethane – hydrocarbons that we think of as gases but that behave as liquids in Titan's frigid climate.
«Read the rest of this article»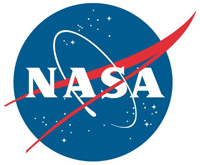 Pasadena, CA – During the first astronaut landing on the Moon, the view of the Sea of Tranquility rising up to meet Neil Armstrong was not what Apollo 11 mission planners had intended.
They had hoped to send the lunar module Eagle toward a relatively flat landing zone with few craters, rocks and boulders. Instead, peering through his small, triangular commander's window, Armstrong saw a boulder field – very unfriendly for a lunar module.
So the Apollo 11 commander took control of the descent from the onboard computer, piloting Eagle well beyond the boulder field, to a landing site that will forever be known as Tranquility Base.
«Read the rest of this article»