Topic: David O'Brien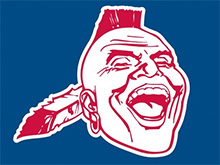 Clarksville, TN – You want me to talk about John Hart and the Confusing, Off-the-Wall, Nonsensical, Very Weird Deal or do you want me to talk about something else? I have to mention it, obviously, but I can do it in 80 words or I can do it 800 words.
You picked 80. Smart.
I think when you make a deal where the biggest principles involved are a 24-year old mid-rotation starter, a 21-year old top prospect, a two-time All-Star closer and a 30-year old super prospect whose never seen a big-league pitch and has a sketchy injury history—and the only one you end up with is the 30-year old—then unless the 30-year old turns into steroids-era Mark McGwire or better, you lost the trade. But hey, no pressure Hector Olivera. Pickles.
(Sorry, I was on 79. Needed one more.)
«Read the rest of this article»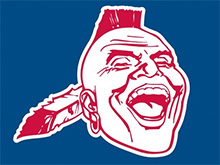 Clarksville, TN – Shhhhhh.
Don't look now.
(Seriously. There's nothing to look at except your computer screen. Maybe your dog. He doesn't care.)
With seven days left in June, the Atlanta Braves are two games back of the Washington Nationals and a game-and-a-half behind the New York Mets in the National League East race.
This, obviously, was not how life was supposed to turn out. As David O'Brien tweeted on Monday, for all the 100-loss truthers out there, the Braves would have to go 27-65 the rest of the way to hit that mark. And more people were on the 100-loss train at the beginning of this season than any of us would like to admit. I'll admit I had those dark thoughts until I stepped back and completely looked the situation over.
«Read the rest of this article»
Written by Colby Wilson
Clarksville, TN – Christ.
The Washington Nationals delivered a resounding beating to the Braves over the weekend that included all the things that inhabit Joe Simpson's nightmares. Bryce Harper hitting two home runs. Bryce Harper hitting a walk-off. Bryce Harper being happy. Not the best of times.
In a season such as this, it's not the journey that matters – blah baseball is going to be blah baseball regardless and even Don Sutton and Jim Powell are already taking shots at the Eric Young Jr.'s of the roster because really, if you had to choose, would you rather watch him or Mallex Smith? Phil Gosselin or Jose Peraza? Chris Johnson or Rio Ruiz? Whatever… we'll get to them in 2016.
«Read the rest of this article»
Written by Colby Wilson
I hate these 'If my life depended on it, I'd do blah blah blah' scenarios, because no one's life has ever depended on finding the perfect French dip sandwich or being able to drive from Nashville to Memphis in less than two-and-a-half hours. It's a very hack way of saying 'I find this thing to be better than any other of a list of a similar things', but the first way is more eye-catching, so that's how most people say it.
Having said that, if my life depended on the outcome of a baseball game, I'd want John Smoltz to get the ball.
«Read the rest of this article»