Topic: DC-8
Written by Joe Atkinson
NASA Langley Research Center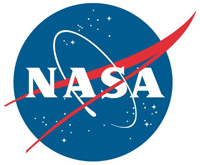 Hampton, VA – The 2017 wildfire season is well underway in the United States with thousands of acres scorched already in Georgia and Florida alone, according to the National Park Service. New research using data collected during NASA airborne science campaigns shows how smoke from this type of wildfire worldwide could impact the atmosphere and climate much more than previously thought.
The study, led by researchers at the Georgia Institute of Technology, found brown carbon particles released into the air from burning trees and other organic matter are much more likely than previously thought to travel to the upper levels of the atmosphere, where they can interfere with rays from the sun – sometimes cooling the air and at other times warming it.
«Read the rest of this article»
Written by Carol Rasmussen
NASA's Earth Science News Team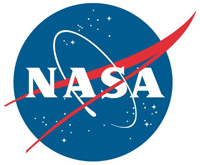 Washington, D.C. – A NASA-funded field campaign getting underway in Florida on May 25th has a real shot at improving meteorologists' ability to answer some of the most fundamental questions about weather: Where will it rain? When? How much?
Called the Convective Processes Experiment (CPEX), the campaign is using NASA's DC-8 airborne laboratory outfitted with five complementary research instruments designed and developed at NASA.
The plane also will carry small sensors called dropsondes that are dropped from the plane and make measurements as they fall.
«Read the rest of this article»
Written by Alan Buis
NASA's Jet Propulsion Laboratory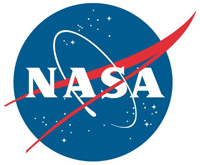 Pasadena, CA – NASA has joined a multi-agency field campaign studying summer storm systems in the U.S. Great Plains to find out why they often form after the sun goes down instead of during the heat of the day.
The Plains Elevated Convection at Night, or PECAN, project began June 1st and continues through mid-July. Participants from eight research laboratories and 14 universities are collecting storm data to find out how and why storms form.
«Read the rest of this article»
Written by Alan Brown
NASA Dryden Flight Research Center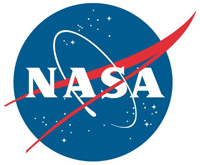 Edwards, CA – NASA's DC-8 airborne science laboratory has completed its 2011 Operation IceBridge science flights over Antarctica, and arrived home at its base in Palmdale, CA, November 22nd.
The IceBridge flight and science team flew a record 24 science flights during the six-week campaign, recording data from a suite of sophisticated instruments on the thickness and depth of Antarctic ice sheets and glacial movement.
The aircraft departed its deployment base at Punta Arenas, Chile, Tuesday morning November 22nd and after a refueling stop in Santiago, Chile, set course for Los Angeles International Airport for customs clearance. The flying lab continued on to the Dryden Aircraft Operations Facility in Palmdale, arriving about 8:30pm that evening after almost 15 hours in the air.
«Read the rest of this article»
Written by Patrick Lynch
NASA's Earth Science News Team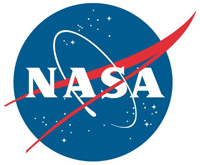 Punta Arenas, Chile – After discovering an emerging crack that cuts across the floating ice shelf of Pine Island Glacier in Antarctica, NASA's Operation IceBridge has flown a follow-up mission and made the first-ever detailed airborne measurements of a major iceberg calving in progress.
NASA's Operation IceEarth Bridge, the largest airborne survey of Earth's polar ice ever flown, is in the midst of its third field campaign from Punta Arenas, Chile. The six-year mission will yield an unprecedented three-dimensional view of Arctic and Antarctic ice sheets, ice shelves and sea ice.
«Read the rest of this article»
Steve Cole – Headquarters, Washington, D.C.
Patrick Lynch – NASA Goddard Space Flight Center, Greenbelt, MD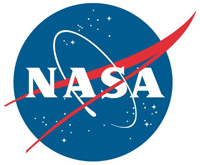 Washington, D.C. – Scientists with NASA's Operation IceBridge airborne research campaign began the mission's third year of surveys this week over the changing ice of Antarctica.
Researchers are flying a suite of scientific instruments on two planes from a base of operations in Punta Arenas, Chile: a DC-8 operated by NASA and a Gulfstream V (G-V) operated by the National Science Foundation and the National Center for Atmospheric Research. The G-V will fly through early November. The DC-8, which completed its first science flight October 12th, will fly through mid-November.
«Read the rest of this article»