Topic: Defibrillator
Anaheim, CA – Sitting in, or standing close to the charging port of a Tesla electric vehicle didn't trigger a shock or interfere with implantable defibrillator performance, according to preliminary research presented at the American Heart Association's Scientific Sessions 2017, a premier global exchange of the latest advances in cardiovascular science for researchers and clinicians.
«Read the rest of this article»
Father says quick action saved his daughter's life
Clarksville, TN – Medical officials and family members are crediting the quick, decisive actions of trash hauler Ray Davidson and Clarksville first responders for helping to save a local woman who had collapsed on a neighborhood street.
Kelly Plummer, a 45-year-old North Clarksville woman, was walking her dogs Monday morning when she was stricken with respiratory failure and passed out, said her father, Tom Blanton.
«Read the rest of this article»
Statement from Nancy Brown, American Heart Association CEO
Predicted trend in increased Holiday Deaths Occurs
Dallas, TX – Reports of sudden, unexpected deaths linked to heart disease and stroke command our daily news headlines, but seemingly even more so in these past few weeks. The untimely loss of so many deeply saddens us.
And it's troubling to know that even though we have made massive strides in research toward treatment and cure, needless suffering and death from heart disease and stroke persist.
Cardiovascular disease continues to be the leading global cause of death. More than 17.3 million people die from heart disease, stroke and other cardiovascular diseases around the world each year.
«Read the rest of this article»
American Heart Association Rapid Access Journal Report
Dallas, TX – People with pacemakers or defibrillators who experience only short episodes of an abnormal heart rhythm known as atrial fibrillation have a very low risk of stroke, suggesting that anticoagulants in this group of patients were not likely to reduce the risk for stroke, according to new research in the American Heart Association's journal Circulation.
Atrial fibrillation is the most common abnormal heart rhythm, affecting approximately 2.7 million Americans.
«Read the rest of this article»
Dallas, TX – The latest gender-specific research on heart disease continues to show differences between women and men, yet gaps remain in how to best diagnose, treat and prevent this number one killer of women, according to studies published in Circulation: Cardiovascular Quality and Outcomes, an American Heart Association journal.
A portion of the March 2015 issue, published online ahead of print, is dedicated to research in women.
«Read the rest of this article»
APSU Sports Information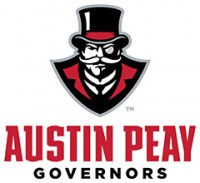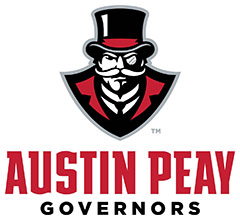 Clarksville, TN -On May 20th, the Tennessee Board of Regents recognized Dr. Cooper Beazley's unwavering support of Austin Peay State University over the years by presenting him with the 2014 Chancellor's Award of Excellence in Philanthropy.
Former APSU President Tim Hall, who nominated Beazley for the award, said, "For almost three decades, this individual has dedicated his time and his own financial resources to helping the young student athletes at Austin Peay. He takes his oath as a doctor seriously, and he has worked tirelessly behind the scenes to keep these young men and women healthy. "
«Read the rest of this article»

Clarksville, TN – On Friday, January 17th, 2014, two Officers from the Clarksville Police Department were presented with Lifesaver Awards.
Both Officer Heather Hill and Officer Alex Koziol went above and beyond their line of duty to safe a life. They are a credit to their shift, the Clarksville Police Department, and the City of Clarksville.
«Read the rest of this article»
Dallas, TX – Sudden cardiac arrest isn't always so sudden, according to research presented at the American Heart Association's Scientific Sessions 2013.
In a study of middle-age men in Portland, Oregon, more than half had possible warning signs up to a month before their hearts stopped abruptly.
Cardiac arrest occurs when the heart stops due to a failure in its electrical system. Patients can sometimes survive if they receive CPR immediately and a defibrillator is used quickly to shock the heart into a normal rhythm.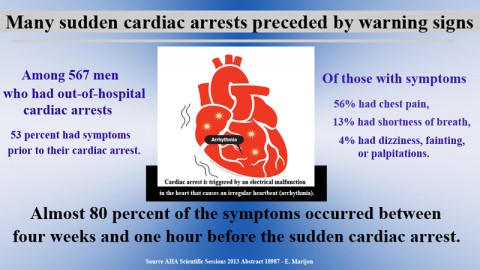 «Read the rest of this article»
Dallas, TX – A new type of defibrillator implanted under the skin can detect dangerously abnormal heart rhythms and deliver shocks to restore a normal heartbeat without wires touching the heart, according to research in the American Heart Association journal, Circulation.
The subcutaneous implantable cardiac defibrillator (S-ICD®System) includes a lead placed under the skin along the left side of the breast bone. Traditional implantable cardiac defibrillators (ICDs) include electrical conducting wires inserted into blood vessels that touch the heart.
«Read the rest of this article»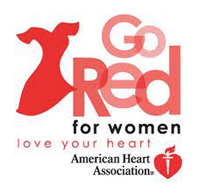 Nashville, TN – Olympic gold medal swimmer and heart survivor Dana Vollmer will be the keynote speaker at this year's 10th Anniversary Go Red For Women Luncheon, to be held April 12th at Gaylord Opryland Resort and Convention Center.
Vollmer had to overcome a potentially serious heart condition as a child, a disorder of the heart's electrical activity, which had her mother accompanying her to swim meets armed with a defibrillator in case she went into cardiac arrest.
«Read the rest of this article»