Topic: Doctors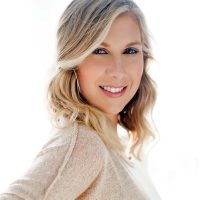 Clarksville, TN – **Editor's Note** This is the final installment of our series, written by Candace Baker, sharing her recent miscarriage and the grief and sadness of this event. She wanted to share her story in hopes of helping other women who have been through the same experience. Clarksville Online thanks Candace for her willingness to share her story with our readers, and for her courage to come forward. We share her hope that we've been able to help others who are grieving the loss of a loved one. Now, in her own words:
Putting this event into words, has been incredibly therapeutic. My husband initially encouraged me to get used to verbalizing my feelings, the fact that I had a miscarriage so that I can get used to the reality of it.
«Read the rest of this article»

Yonkers, NY – Thousands of doctors are currently practicing medicine while being on probation for issues ranging from sexual misconduct and drug addiction to unprofessional and dangerous treatment of patients. But it's difficult and time-consuming for consumers to find out if their doctor is one of them, according to Consumer Reports.
A survey by Consumer Reports finds that 82 percent of Americans are in favor of requiring doctors to tell their patients if they are on probation and why. And 66 percent lean toward barring doctors from seeing patients until their probationary period ends.
«Read the rest of this article»
Despite fears of another heart attack or dying, many started having sex within a month after their heart attack.
Dallas, TX – Women think it would be easier to overcome their fears of sex after having a heart attack if their doctors gave them more information, according to new research in the Journal of the American Heart Association.
"Most women don't have discussions with their doctors about resuming sex after a heart attack even though many experience fear or other sexual problems," said Emily M. Abramsohn, M.P.H., the study's lead author and a researcher at the University of Chicago. "We wanted to get a better understanding of women's sexual recovery and how it could be improved." «Read the rest of this article»
Five Examples Culled From the Choosing Wisely Campaign  

Yonkers, NY – When should patients say "Whoa!" to their doctors?  Consumer Reports has some answers in a new follow-up report to the Choosing Wisely campaign launched in April by the ABIM Foundation.
The coalition of nine physician groups compiled lists of "Five Things Physicians and Patients Should Question" to represent each doctor group.  It's been estimated that up to 30 percent of health care in the U.S. is unnecessary. «Read the rest of this article»
Forty-One Percent Say Their Doctors Only Sometimes or Never Recommend Generics

Yonkers, NY – As a result of the flagging economy, Americans are making risky tradeoffs that could be dangerous to their health, according to Consumer Reports' annual prescription drug poll.
Forty-eight percent of Americans who currently take a prescription medicine told pollsters they'd cut health-care costs, for example, by putting off a doctor's visit or medical procedure, declining tests, or ordering cheaper drugs from outside of the U.S.  That's an increase of 9 percentage points since 2010.  The full results are available online at www.ConsumerReports.org/health. «Read the rest of this article»