Topic: Don Lindsey
Research from AAA Foundation Finds 60% of Teen Crashes Involve Distraction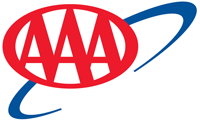 Knoxville, TN – Over the past five years, more than 5,000 people have been killed in crashes involving teen drivers during the "100 Deadliest Days," the period starting at Memorial Day when teen crash deaths historically climb.
As the summer driving season begins, the AAA Foundation for Traffic Safety is releasing a follow-up study confirming that nearly 60 percent of teen crashes involve distractions behind the wheel.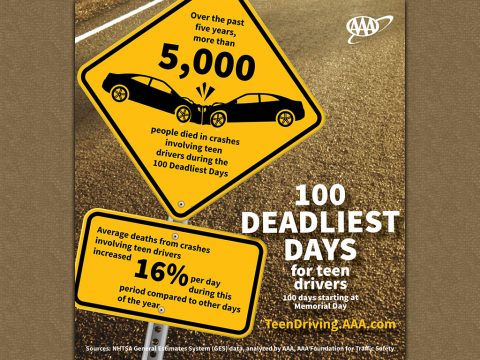 «Read the rest of this article»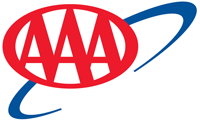 Knoxville, TN – Thunderstorms are creating flash flood situations in Northern Tennessee. AAA urges motorists to be cautious. Heavy rainfall can create dangerous driving conditions with little to no visibility.  It is very important that motorists adjust their typical driving style.
Nearly 1.2 million traffic crashes occur each year on wet pavement with more than a half million injuries and 5,700 deaths, according to data from the National Highway Traffic Safety Administration.
«Read the rest of this article»
Knoxville, TN – In 2014, 21,022 motor vehicle passengers lost their lives. Tragically some of these deaths could have been prevented if the passenger had been wearing a seat belt. Seat belts save lives.
Yet, AAA Foundation for Traffic Safety research found  nearly 1 in 5 drivers (17.8%) report having driven without wearing their seat belt in the past 30 days; nearly one-fifth (15.2%) report doing this more than once, and more than 1 in 20 (5.6%) report driving without a seat belt fairly often or regularly.
«Read the rest of this article»
Save Lives During National Distracted Driving Awareness Month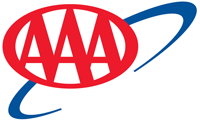 Knoxville, TN – April is National Distracted Driving Awareness Month. AAA – The Auto Club Group are reminding motorists to Slow Down, Move Over.
The law requires motorists to give adequate space to law enforcement, tow truck drivers, utility service vehicles and other first responders that are stopped on the side of the road.
«Read the rest of this article»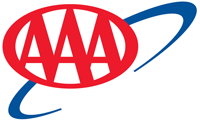 Knoxville, TN – More than 102,000 traffic crashes have been caused by distracted drivers in Tennessee in just the past five years, AAA reports. In recognition of Distracted Driving Awareness Month, AAA warns drivers to put it down, don't text and drive and avoid any activities that divert attention from the primary driving task.
Any distractions could endanger a driver, passengers, or others sharing the road including bicyclists or pedestrians.
«Read the rest of this article»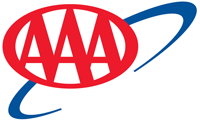 Knoxville, TN – AAA offers its deepest sympathies to those affected by the terrorist attacks in Brussels. A 'Travel Alert' is currently in effect for all of Europe, outlining the potential risks; however, the State Department has not gone so far as to urge travelers to cancel vacations by issuing a 'Travel Warning'.
"AAA travel agents have received numerous calls from concerned travelers, but very few have cancelled their vacations to Europe," said Don Lindsey, Public Affairs Director, AAA Tennessee. "While AAA urges all travelers to stay informed and increase their awareness when traveling abroad, the decision to vacation in Europe is a very personal decision that is solely up to the individual traveler."
«Read the rest of this article»
History of Falling increases Crash Risk by 40 Percent among Older Drivers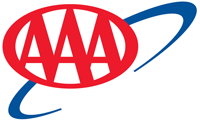 Knoxville, TN – Older drivers with a history of falling are 40 percent more likely to be involved in crashes than their peers, according to a new study released by the AAA Foundation for Traffic Safety.
Falls limit an older drivers' ability to function behind the wheel and can make driving risky for themselves and others on the road. These findings are important since annually a record 12 million older adults will experience a fall.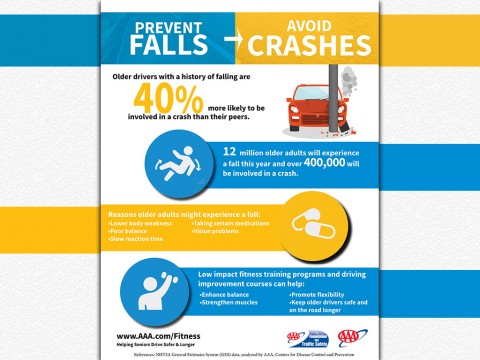 «Read the rest of this article»
Despite fear, AAA survey reveals experience with vehicle technology leads to trust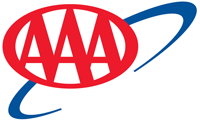 Knoxville, TN – New vehicle technology has become a major topic among American motorists.  According to a new AAA survey, three out of four U.S. motorists are afraid to ride in a self-driving car. Motorists feel the technology is too new.
In spite of this fear, AAA found that motorists who own vehicles with semi-autonomous features are 75 percent more likely to trust the technology then those who don't own it.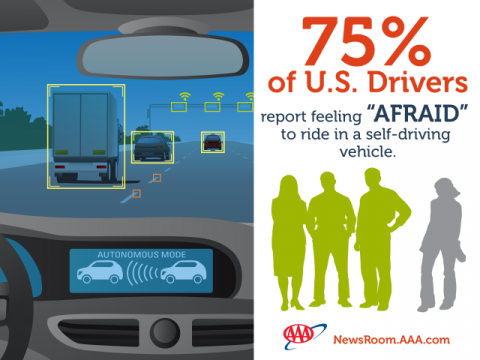 «Read the rest of this article»
AAA finds two-thirds of American motorists are concerned about potholes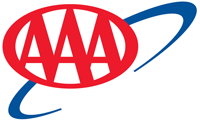 Knoxville, TN – As snow and ice begins to melt on roadways, the asphalt becomes compromised. Potholes are formed by water intrusion in the cracks of the asphalt. As a result, the material laid underneath the road softens causing weak spots to collapse under the weight of constant traffic.
AAA cautions drivers to remain alert to avoid pothole damage and urges state and local governments to fully fund and prioritize road maintenance to reduce vehicle damage, repair costs and driver frustration.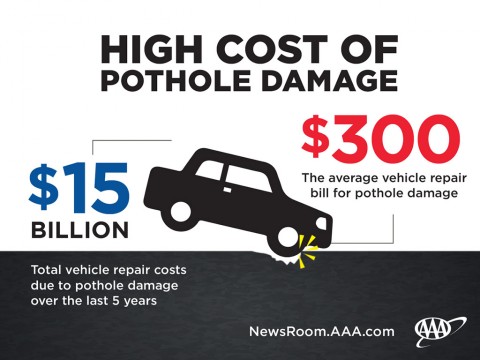 «Read the rest of this article»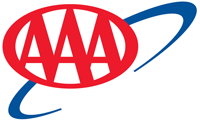 Knoxville, TN – On Tuesday, the House Finance, Ways and Means Committee is expected to vote on House Bill 700 by Representative Jay Reedy (R-Erin) which would drastically weaken Tennessee's motorcycle helmet law and undoubtedly increase deaths, traumatic brain injury and medical costs in the state.
The proposed bill would allow riders 21 years and older not insured with TennCare, to ride without a helmet. Tennessee's current law requires all motorcyclists to wear a helmet, regardless of age or experience of the rider.
«Read the rest of this article»