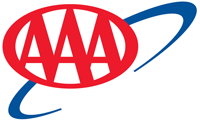 Knoxville, TN – On Tuesday, the House Finance, Ways and Means Committee is expected to vote on House Bill 700 by Representative Jay Reedy (R-Erin) which would drastically weaken Tennessee's motorcycle helmet law and undoubtedly increase deaths, traumatic brain injury and medical costs in the state.
The proposed bill would allow riders 21 years and older not insured with TennCare, to ride without a helmet. Tennessee's current law requires all motorcyclists to wear a helmet, regardless of age or experience of the rider.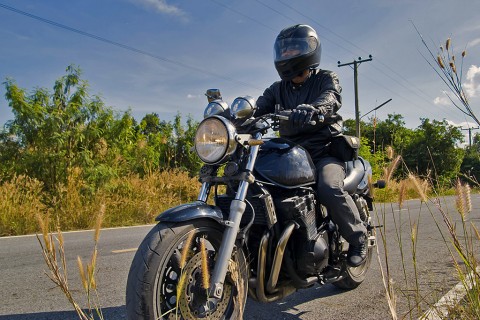 AAA strongly opposes the bill. Last week during the Committee meeting Don Lindsey, Tennessee Public Affairs Director, AAA – The Auto Club Group, among others, testified to the drastic drop in helmet use seen in others states after repealing the law. The auto club also brought in another individual with a personal testimony in support of helmet laws.
On their honeymoon, Patrick Lange and his wife, both from Nebraska, were riding a motorcycle through South Dakota, a state with an optional helmet law, on May 13th, 2001. They removed their helmets after crossing into the state. Shortly after, the rear tire blew out and both were thrown to the ground. His wife died at the scene and Lange was transported by ambulance and life flight to the hospital where he spent more than 30 days in a coma.
Today, he lives with disabilities including traumatic brain injury, slow speech, muscle weakness and short-term memory loss because of the crash. He was in rehabilitation for weeks learning to sit up, stand and walk again. His medical bills totaled more than $1.7 million.
His message to motorcyclists who want to ride without a helmet is clear, "If you could spend just two hours in my body, you wouldn't think twice about not wearing a helmet," said Lange. "I have a 17 year old step son who won't talk to me because his mom died. For the rest of my life, I will have to live with the decision to allow her to ride without a helmet," Lange added.
In the event of a crash, motorcyclists without a helmet are three times more likely than helmeted riders to suffer traumatic brain injuries. Helmets are highly effective in preventing brain injuries, which often require extensive treatment and may result in lifelong disability. Helmets also decrease the overall cost of medical care.
Historically, states that relax their helmet laws saw a sizeable increase in injuries and deaths. According to a peer-reviewed study published in the American Journal of Public Health, Pennsylvania had a 66 percent increase in deaths caused by head injuries and a 78 percent spike in head injury hospitalizations following motorcycle crashes.
Fatalities in Kentucky increased by 58 percent, according to the National Highway Traffic Safety Administration (NHTSA). Finally, in Florida the number of hospital admissions of motorcyclists with head, brain and skull injuries increased by 82% after its helmet law was relaxed.
The Centers for Disease Control and Prevention (CDC) estimates that Tennessee's existing helmet law saves 46 lives a year and $94 million.  The CDC ranks Tennessee sixth in the nation for lives and economic costs saved due to helmet use. AAA asks legislators to consider the experience of other states that have weakened their helmet law in recent years and how this change could affect all Tennesseans.
In October, AAA surveyed Tennessee voters and 92 percent of respondents favored keeping the state's motorcycle helmet law in its current form.
"That's someone's mom or dad. That's someone's kid. It's a life. Please think about that," said Lange to legislators in his closing comments.
AAA urges its members and the public to contact legislators and requesting they vote against changing Tennessee's motorcycle helmet law. To find a listing of local legislators, please click here.
Legislation Information:
House Bill 700 by Representative Jay Reedy (R-Erin) on Finance, Ways and Means Committee for February 16th, 2016.
About the Tennessee Public Affairs Survey
The 2016 Tennessee Public Affairs Survey was conducted online among registered voters and licensed drivers in Tennessee. A total of 600 residents completed the survey. The survey has a maximum margin of error of ± 4.0 percentage points. Overall survey responses are weighted by gender and age to ensure reliable and accurate representation of the adult licensed driver population (18+) in Tennessee.
About The Auto Club Group
The Auto Club Group (ACG) is the second largest AAA club in North America.  ACG and its affiliates provide membership, travel, insurance and financial services offerings to over 9 million members across eleven states and two U.S. territories including Florida, Georgia, Iowa, Michigan, Nebraska, North Dakota, Tennessee, Wisconsin, Puerto Rico and the U.S. Virgin Islands; most of Illinois and Minnesota; and a portion of Indiana.
ACG belongs to the national AAA federation with more than 56 million members in the United States and Canada and whose mission includes protecting and advancing freedom of mobility and improving traffic safety.