Topic: Ducks Unlimited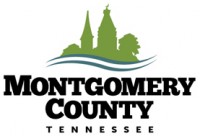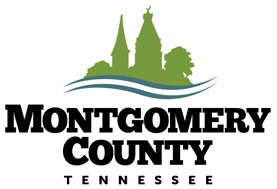 Montgomery County, TN – On Tuesday afternoon, June 4th, 2019, around 70 people came out to celebrate the groundbreaking for the Wade Bourne Nature Center at Montgomery County's Rotary Park. Expected to open summer 2020, the nature center is named in honor of Wade Bourne because of his long-time passion and commitment to conservation and the outdoors.
Montgomery County Mayor Jim Durrett, Director of Parks Jerry Allbert, Architect Lane Lyle and Becky Bourne, widow of Wade Bourne, spoke to the crowd prior to the ceremonial groundbreaking.
«Read the rest of this article»

Clarksville, TN – Artist Larry Richardson will be at the Customs House Museum and Cultural Center on Thursday, June 23rd at 12:15pm as part of the museum's monthly Art & Lunch program.
Larry will be taking guests on a guided tour of Cumberland River paintings that are now on display in the Kimbrough Gallery.
«Read the rest of this article»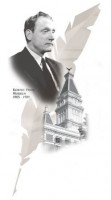 Clarksville, TN – What local freelance writer has published more than 3,000 magazine articles, is founder and host of the award-wining Wired2Fish Radio show that reaches 1.5 million listeners on about 300 radio stations throughout the country, is co-host of Ducks Unlimited on the Pursuit Channel, is Editor-at-Large for "Ducks Unlimited Magazine" and is a Senior Writer for "Bassmaster Magazine"?
The answer is Wade Bourne. Bourne was a featured speaker this year at the Tenth Annual Clarksville Writers' Conference. On Thursday, he spoke about "Making Extra Income as a Freelance Magazine Writer" and on Friday, his topic was "Business Practices of Freelance Magazine Writing."
For almost 40 years, he has supported his family and himself by doing what he loves the most—hunting, fishing, camping and enjoying the outdoors—and then writing and talking about his adventures.. He is a 2003 inductee into the Legends of the Outdoors Hall of Fame and a 2005 inductee into the National Fresh Water Fishing Hall of Fame.
«Read the rest of this article»

Nashville, TN – Bill Dance, a Tennessee native and national fishing icon, has been honored for his many contributions to the sport of fishing and as a long-time proponent and supporter of the Tennessee Wildlife Resources Agency and its efforts to manage and improve fishing in the state.
The Tennessee Fish and Wildlife Commission and TWRA expressed their gratitude to Mr. Dance with a resolution during the January TFWC meeting that was held at the Ducks Unlimited National Headquarters in Memphis, TN.
«Read the rest of this article»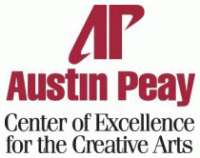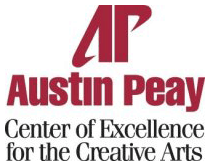 Clarksville, TN – On Wednesday evenings, you might know him as Bucky Dawes, manager of the fictional country music star Rayna James on the ABC drama "Nashville." Later this month, when Nicole Kidman's new psychological thriller "Stoker" hits theaters, he'll be the minister dressed in black with a white collar
But most people in Clarksville know him as the Julliard-trained actor David Alford, an Austin Peay State University graduate who has never forgotten his alma mater.
«Read the rest of this article»

Nashville, TN – The Tennessee Wildlife Resources Commission set the state's 2012-13 hunting seasons during its May meeting which concluded Friday at the Tennessee Wildlife Resources Agency Ray Bell Region II Building.
Among the changes, Tennessee sportsmen will see an increase in deer and bear harvest opportunities.
In regard to white-tailed deer hunting, the TWRC approved the TWRA's proposal to increase the antlerless archery season bag limit in Unit B to four deer per season. «Read the rest of this article»

Nashville, TN – Joanna Rush, of Chattanooga is the Best of Show winner in the 2011 Tennessee Federal Junior Duck Stamp art contest. She was recognized as this year's winner at an awards' ceremony held at Bass Pro Shops.
Joanna, who recently turned 15, is a sophomore home school student. She titled her winning artwork "Let's Get Together," depicting a male and female cinnamon teal in acrylic, colored pencil, and water color.
«Read the rest of this article»