Topic: elections
Clarksville Association of Realtors® (CAR)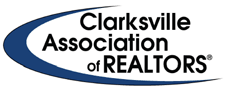 Clarksville, TN – The Clarksville Association of Realtors® (CAR) will host a public debate on Wednesday, October 3rd, 2018 which will include candidates from various Clarksville-area elections, including City Mayor, City Council, and the Tennessee House of Representatives.
«Read the rest of this article»
101st Airborne Division (Air Assault)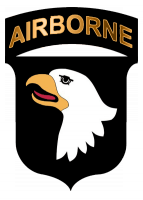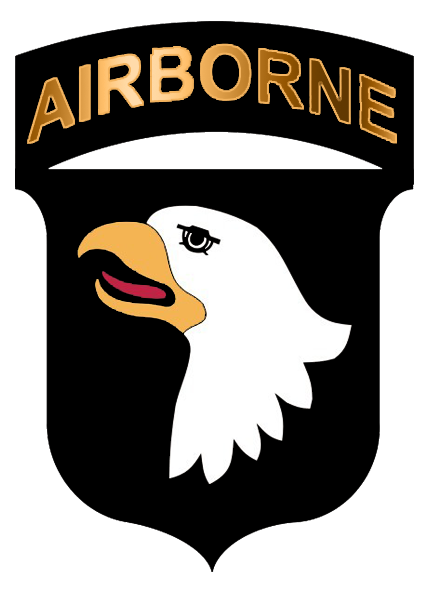 Fort Campbell, KY – Mid-term elections will be held November 4th, 2014.
Uniformed service members, and their eligible Family members stationed outside of their location voting jurisdiction may register and request an absentee ballot using the Federal Post Card Application (FPCA) at www.fvap.gov
Here's a video from Secretary of Defense Chuck Hagel encouraging service members and their Families to exercise their right to vote:
The day before our Tennessee primary election, Ted Cruz overcame overwhelming odds to win the run off election for U.S. Senate in Texas.  Mr. Cruz did not have the endorsements of the establishment,  anywhere close to the money of his opponent, but he won handily with 57% of the vote.
Thursday in two Middle Tennessee races there were two candidates who were funded and endorsed by the GOP establishment, yet were soundly defeated by candidates with zero political experience, few endorsements, and very little money.  I am referring to Tennessee House races: Lauri Day in District 74 and LTC Courtney Rogers in the 45th District. «Read the rest of this article»
Mayoral Runoffs
Clarksville, TN – I had a question asked and I wish to clarify an item.  The proposals for a 6-year term or a 2- year term (which was the final recommendation) to place the city mayor election out of sync with the county mayor's race is a one time/election  change only.  After that one time, the mayor's term would go back to four years as it is now. «Read the rest of this article»
Mayoral Runoffs
Clarksville, TN – In the April 5th meeting of the Charter Committee a recommendation was made concerning the need for a runoff election for the office of mayor.  Both McMillan and Burkhart had supported the need for a runoff during their election efforts.  I have been on record as supporting a runoff also.  If you refer to the minutes of the April meeting, you will see the committee looked at five different options.  We had invited Vicki Koelman from the Election Commission to help us sort out the pros and cons of different options.
The committee, based on the information of issues and problems, decided on an approach that combined two of the options together.  This option would have the mayoral election set for August and a runoff set for November.  In addition, to avoid the confusion of running both the county and city mayoral elections at the same time in the same year, the city mayor's race would be placed out of sync with the county by two years. «Read the rest of this article»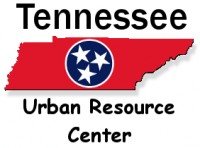 A "How To Run For Elected Office Forum" is being held by by the Urban Resource Center on January 26, 2010 at the Clarksville-Montgomery County Public Library (350 Pageant Lane) from 6:00 p.m. – 8:00 p.m.
With more than 40 elected positions up for grabs this forum hopes to get more people interested in running for public office by providing a basic education of how does one become a candidate, the basics of running a campaign, the effectiveness of using social networks like Facebook, MySpace, Twitter, or any of their favorite social network tools and much more.
During the last election season technology was heavy used by all sides of the political spectrum, and was was highly successful in energizing and recruiting younger voters. The objective of the forum is to achieve the same thing. «Read the rest of this article»
Amendment to allow use of available machines undermined by SOS

Nashville — More than $25 million in federal funding to help implement the "Tennessee Voter Confidence Act" is sitting idle because of an effort by the secretary of state to stall implementation of a paper trail in the 2010 elections, House Democratic Leader Gary Odom said Thursday.
"This money was provided by Congress to help the states provide for fair elections and to give coordinators the ability to determine that vote counts are correct beyond the shadow of a doubt," Odom said. "Why there is such opposition to implementing this act is beyond me."
Secretary of State Tre Hargett (R)  said in a statement issued Tuesday that "the act is very specific" in requiring the state to use machines set to 2005 standards set by the federal Election Assistance Commission.
"This is simply not true. Nowhere in the federal act does it say we must use 2005 standards. It says we must use certified standards. The certification of 2005 standards does not nullify the 2002 standards, which will be available for next year's elections. Hargett has interpreted the act to mean that 2002 machines are not acceptable to be used." «Read the rest of this article»
Now, more than perhaps ever before, your voice will mean something for Tennessee. If you speak up in the next week, your voice will be amplified by the growing call to our legislature to move the TN Voter Confidence Act forward now. At this moment, this call from voters across Tennessee and across the nation is strongly bipartisan, broad-based and basic in its request: Let our votes count in Tennessee in '08. What follows shortly is an email action alert that is being sent to our core election integrity supporters here in Tennessee. Some of you are among that group, but many more of you are not. That is why I am writing to all of you myself, one last time.
Please take 30 minutes to voice your support to replace our non-verifiable touch-screen voting machines in Tennessee with paper ballot-based voting systems in time for the November election. To help you do that, I am sending you the latest call to action from Gathering To Save Our Democracy (www.votesafetn.org), and I am appending on that action call a few more steps you can take if you believe as strongly as I do that free, fair and verifiable elections matter in this country. «Read the rest of this article»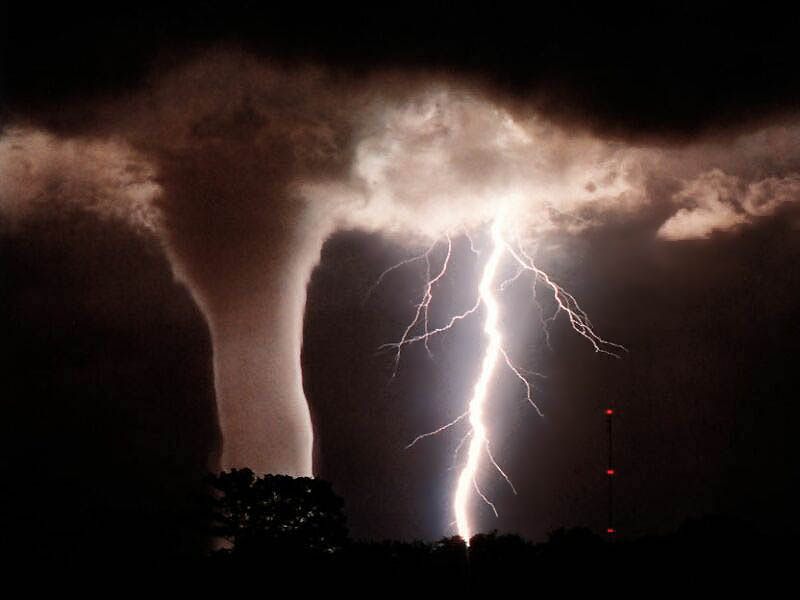 New England's "old timers" used to say "if you don't like the weather, wait a minute…"
It's a thought that is holding true in middle Tennessee, which saw a mix of bone-chilling cold, snow, icy and icy rain — and a snow day for school age children — just last week. With those winter storms still fresh in our minds, we will be shedding our winter gear today as temperatures climb into the 70s by midday, and a summery dewpoint of 60+ is forecast. Tornadoes may on the agenda as well. Supercells for Super Tuesday.
As voters mass to the polls to cast votes in the state's presidential primary, one of 24 primaries held nationwide today, clouds will be massing to the west, ready to roll through faster than bus on the campaign trail.
The National Weather Service has issued a special weather statement for an area including western and middle Tennessee through Tuesday night that calls for high winds, wind shear, and a fast moving cold front that "will be favorable for supercell tornadoes to form during the evening." That cold front is expected to hit the Mississippi River by midnight, will push potentially severe storms well ahead of the actual front. Which means that late day voters should keep an eye on the sky. An an ear tuned to possible tornado sirens. «Read the rest of this article»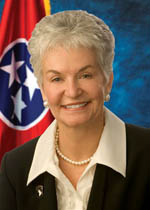 State Senator Rosalind Kurita, Speaker Pro Tempore of the Tennessee Senate, is looking for change in how Tennessee finds its Lieutenant Governor and Secretary of State.
"It is time to change history and open up statewide elected positions in Tennessee — as in almost every other state in these United States of America. As we begin 2008, we need to create a position for a popularly elected Lieutenant Governor in Tennessee. We also need to popularly elect the Secretary of State."
Kurita, in making this bid for new elected positions rather than the tradition of appointees to those key posts, said most Tennesseans "do not even realize that we do not have any voice in the selection of powerful statewide offices."
"During this past legislative session, I passed the first leg of this complicated process in the Senate. Now we must pass it in the House."
Kurita is now seeking support for this measure from the public, the voters into whose hands she would place the decisions on these important posts. "Your help is crucial to moving us forward in making "the election" process more open," Kurita said. «Read the rest of this article»