Topic: Enceladus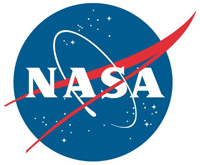 Pasadena, CA – New composite images made from NASA's Cassini spacecraft are the most detailed global infrared views ever produced of Saturn's moon Enceladus. And data used to build those images provides strong evidence that the northern hemisphere of the moon has been resurfaced with ice from its interior.
Cassini's Visible and Infrared Mapping Spectrometer (VIMS) collected light reflected off Saturn, its rings and its ten major icy moons – light that is visible to humans as well as infrared light. VIMS then separated the light into its various wavelengths, information that tells scientists more about the makeup of the material reflecting it.
«Read the rest of this article»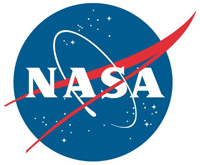 Pasadena, CA – NASA says steam locomotion may sound like an antiquated way to get around, but it might be getting a science fiction makeover as we expand our reach into the solar system.
A novel robotic concept being investigated at NASA's Jet Propulsion Laboratory in Southern California would use steam propulsion to hop across the sort of icy terrains found on Jupiter's moon Europa and Saturn's moon Enceladus. Both are thought to host vast subsurface oceans of salty water under a thick ice crust.
«Read the rest of this article»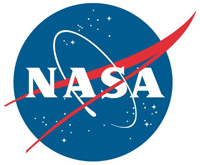 Pasadena, CA – When NASA's Voyager 2 spacecraft flew by Neptune's strange moon Triton three decades ago, it wrote a planetary science cliffhanger.
Voyager 2 is the only spacecraft ever to have flown past Neptune, and it left a lot of unanswered questions. The views were as stunning as they were puzzling, revealing massive, dark plumes of icy material spraying out from Triton's surface. But how? Images showed that the icy landscape was young and had been resurfaced over and over with fresh material. But what material, and from where?
«Read the rest of this article»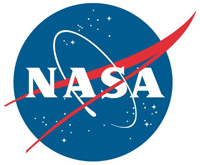 Pasadena, CA – The new research by scientists at NASA and the Italian Space Agency has implications for the entire Saturn system as well as other planets and moons.
Just as our own Moon floats away from Earth a tiny bit more each year, other moons are doing the same with their host planets. As a moon orbits, its gravity pulls on the planet, causing a temporary bulge in the planet as it passes.
Over time, the energy created by the bulging and subsiding transfers from the planet to the moon, nudging it farther and farther out. Our Moon drifts 1.5 inches (3.8 centimeters) from Earth each year.
«Read the rest of this article»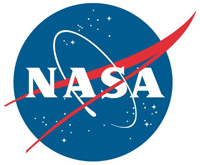 Pasadena, CA – Where did life first form on Earth? Some scientists think it could have been around hydrothermal vents that may have existed at the bottom of the ocean 4.5 billion years ago.
In a new paper in the journal Astrobiology, NASA scientists at the Jet Propulsion Laboratory describe how they mimicked possible ancient undersea environments with a complex experimental setup.
They showed that under extreme pressure, fluid from these ancient seafloor cracks mixed with ocean water could have reacted with minerals from the hydrothermal vents to produce organic molecules – the building blocks that compose nearly all life on Earth.
«Read the rest of this article»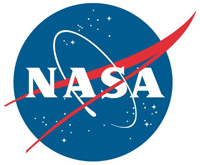 Pasadena, CA – NASA says that the upper layers in the atmospheres of gas giants – Saturn, Jupiter, Uranus and Neptune – are hot, just like Earth's. But unlike Earth, the Sun is too far from these outer planets to account for the high temperatures. Their heat source has been one of the great mysteries of planetary science.
New analysis of data from NASA's Cassini spacecraft finds a viable explanation for what's keeping the upper layers of Saturn, and possibly the other gas giants, so hot: auroras at the planet's north and south poles.
«Read the rest of this article»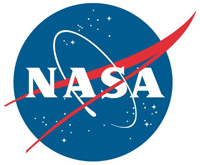 Pasadena, CA – NASA's little robotic explorer will be rolling into Antarctica this month to perform a gymnastic feat – driving upside down under sea ice.
BRUIE, or the Buoyant Rover for Under-Ice Exploration, is being developed for underwater exploration in extraterrestrial, icy waters by engineers at NASA's Jet Propulsion Laboratory in Pasadena, California. It will spend the next month testing its endurance at Australia's Casey research station in Antarctica, in preparation for a mission that could one day search for life in ocean worlds beyond Earth.
«Read the rest of this article»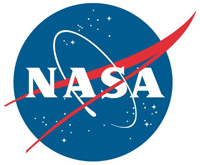 Pasadena, CA – New kinds of organic compounds, the ingredients of amino acids, have been detected in the plumes bursting from Saturn's moon Enceladus. The findings are the result of the ongoing deep dive into data from NASA's Cassini mission.
Powerful hydrothermal vents eject material from Enceladus' core, which mixes with water from the moon's massive subsurface ocean before it is released into space as water vapor and ice grains. The newly discovered molecules, condensed onto the ice grains, were determined to be nitrogen- and oxygen-bearing compounds.
«Read the rest of this article»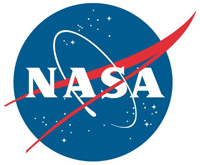 Pasadena, CA -NASA's Jet Propulsion Laboratory engineers in Pasadena, California, have designed a four-limbed robot named LEMUR (Limbed Excursion Mechanical Utility Robot) can scale rock walls, gripping with hundreds of tiny fishhooks in each of its 16 fingers and using artificial intelligence (AI) to find its way around obstacles.
In its last field test in Death Valley, California, in early 2019, LEMUR chose a route up a cliff while scanning the rock for ancient fossils from the sea that once filled the area.
«Read the rest of this article»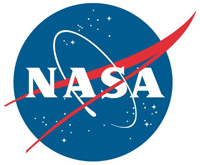 Greenbelt, MD – NASA says scientists may have found a way to tell if alien worlds have a climate that is suitable for life by analyzing the light from these worlds for special signatures that are characteristic of a life-friendly environment.
This technique could reveal the inner edge of a star's habitable zone, the region around a star where liquid water could exist on the surface of a rocky planet.
"Habitable planets by definition have water on their surfaces," said Eric Wolf of the University of Colorado, Boulder. "However, water can come in the forms of ocean, ice, snow, vapor, or cloud. Each of these forms of water have very different effects on climate. "
«Read the rest of this article»