Topic: Encephalitis
Tennesseans Urged to Protect Skin, Eyes from Sun Damage

Nashville, TN – As the hours of daylight increase and spending time outdoors beckons, the Tennessee Department of Health reminds sun seekers to protect their skin and eyes with the international "Slip, Slop, Slap, Seek and Slide" message. «Read the rest of this article»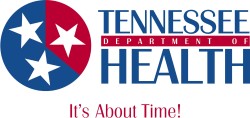 Nashville, TN – The Tennessee Department of Health is urging people to protect themselves from viruses transmitted by mosquitoes. Last year Tennessee experienced 33 human cases of West Nile virus, including one in December.
"It is extraordinarily unusual to see a confirmed case of West Nile virus in December in this part of the country, and it does cause concern and a need for increased awareness," said Abelardo Moncayo, Ph.D., with the TDH Division of Communicable and Environmental Diseases and Emergency Preparedness. "While four out of five people with West Nile won't show symptoms, others will develop severe illness and may suffer death or permanent neurological damage."
http://www.youtube.com/watch?v=638Sa989zO8 «Read the rest of this article»
Washington, D.C. – As of September 11th, 2012, 48 states have reported West Nile virus infections in people, birds, or mosquitoes. A total of 2,636 cases of West Nile virus disease in people, including 118 deaths, have been reported to CDC.
Of these, 1,405 (53%) were classified as neuroinvasive disease (such as meningitis or encephalitis) and 1,231 (47%) were classified as non-neuroinvasive disease.
«Read the rest of this article»
People Urged to Take Precautions during Outdoor Activities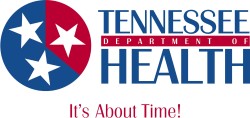 Nashville, TN – The Tennessee Department of Health has confirmed the first death in Tennessee due to West Nile virus since 2009. The individual is a resident of Shelby County.
There have been 14 human cases of the illness in Tennessee so far this year. The Department of Health urges Tennesseans to continue to take precautions to prevent mosquito bites to protect themselves against West Nile virus. «Read the rest of this article»
Residents Strongly Encouraged to Take Precautions to Prevent Infection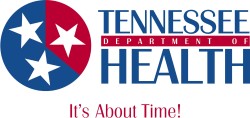 Nashville, TN – The state Public Health Laboratory has confirmed West Nile Virus (WNV) in mosquitoes in Knoxville, Nashville and Memphis, prompting health officials to issue a statewide call to use repellents and take other precautions to prevent bites from mosquitoes and other insects.
These positive tests tell us that individuals bitten by mosquitoes in Tennessee could be at risk for contracting West Nile Virus, said Abelardo C. Moncayo, PhD, director of the Vector-Borne Diseases program for TDOH. We can help control mosquito populations and lessen the risk of infection by emptying containers with standing water, keeping doors and windows screened, and wearing mosquito repellent when outside. «Read the rest of this article»