Topic: Europa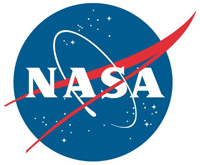 Pasadena, CA – NASA's Jet Propulsion Laboratory in Southern California is providing the instrument that will enable a nonprofit organization called Carbon Mapper to pinpoint and measure methane and carbon dioxide (CO2) point-sources from space.
The data collected by the instrument will help to find super-emitters – the small percentage of individual sources that are responsible for a significant fraction of global emissions of methane and carbon dioxide.
«Read the rest of this article»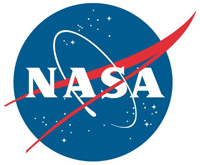 Pasadena, CA – Europa Clipper, NASA's upcoming flagship mission to the outer solar system, has passed a significant milestone, completing its Critical Design Review. During the review, experts examined the detailed design of the spacecraft to ensure that it is ready to complete construction.
The mission is now able to complete hardware fabrication and testing, and move toward the assembly and testing of the spacecraft and its payload of sophisticated science instruments.
«Read the rest of this article»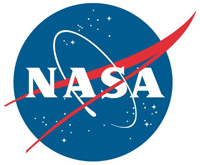 Pasadena, CA – NASA has authorized a mission extension for its Juno spacecraft exploring Jupiter. The agency's most distant planetary orbiter will now continue its investigation of the solar system's largest planet through September 2025, or until the spacecraft's end of life.
This expansion tasks Juno with becoming an explorer of the full Jovian system – Jupiter and its rings and moons – with multiple rendezvous planned for three of Jupiter's most intriguing Galilean moons: Ganymede, Europa, and Io.
«Read the rest of this article»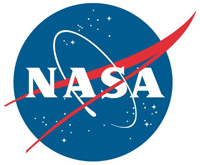 Washington, D.C. – As NASA prepares to send astronauts back to the Moon and on to Mars, the agency's quest to seek answers about our solar system and beyond continues to inform those efforts and generate new discoveries. The agency has extended the missions of two spacecraft, following an external review of their scientific productivity.
The missions – Juno and InSight – have each increased our understanding of our solar system, as well as spurred new sets of diverse questions.
«Read the rest of this article»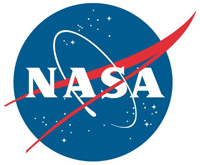 Washington, D.C. – Skywatchers are in for an end-of-year treat. What has become known popularly as the "Christmas Star" is an especially vibrant planetary conjunction easily visible in the evening sky over the next two weeks as the bright planets Jupiter and Saturn come together, culminating on the night of December 21st, 2020.
In 1610, Italian astronomer Galileo Galilei pointed his telescope to the night sky, discovering the four moons of Jupiter – Io, Europa, Ganymede, and Callisto. In that same year, Galileo also discovered a strange oval surrounding Saturn, which later observations determined to be its rings.
«Read the rest of this article»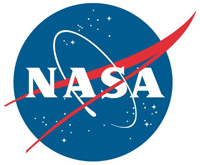 Pasadena, CA – Plumes of water vapor that may be venting into space from Jupiter's moon Europa could come from within the icy crust itself, according to new research. A model outlines a process for brine, or salt-enriched water, moving around within the moon's shell and eventually forming pockets of water – even more concentrated with salt – that could erupt.
Europa scientists have considered the possible plumes on Europa a promising way to investigate the habitability of Jupiter's icy moon, especially since they offer the opportunity to be directly sampled by spacecraft flying through them.
«Read the rest of this article»
Pasadena, CA – NASA says a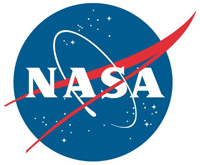 s the icy, ocean-filled moon Europa orbits Jupiter, it withstands a relentless pummeling of radiation. Jupiter zaps Europa's surface night and day with electrons and other particles, bathing it in high-energy radiation. But as these particles pound the moon's surface, they may also be doing something otherworldly: making Europa glow in the dark.
New research from scientists at NASA's Jet Propulsion Laboratory in Southern California details for the first time what the glow would look like, and what it could reveal about the composition of ice on Europa's surface.
«Read the rest of this article»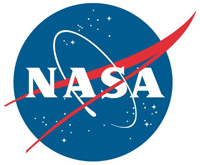 Pasadena, CA – NASA says steam locomotion may sound like an antiquated way to get around, but it might be getting a science fiction makeover as we expand our reach into the solar system.
A novel robotic concept being investigated at NASA's Jet Propulsion Laboratory in Southern California would use steam propulsion to hop across the sort of icy terrains found on Jupiter's moon Europa and Saturn's moon Enceladus. Both are thought to host vast subsurface oceans of salty water under a thick ice crust.
«Read the rest of this article»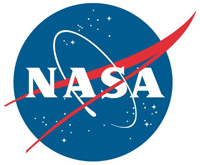 Pasadena, CA – When NASA's Voyager 2 spacecraft flew by Neptune's strange moon Triton three decades ago, it wrote a planetary science cliffhanger.
Voyager 2 is the only spacecraft ever to have flown past Neptune, and it left a lot of unanswered questions. The views were as stunning as they were puzzling, revealing massive, dark plumes of icy material spraying out from Triton's surface. But how? Images showed that the icy landscape was young and had been resurfaced over and over with fresh material. But what material, and from where?
«Read the rest of this article»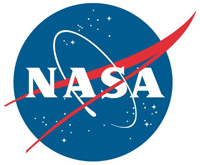 Pasadena, CA – The surface of Jupiter's moon Europa features a widely varied landscape, including ridges, bands, small rounded domes and disrupted spaces that geologists call "chaos terrain." Three newly reprocessed images, taken by NASA's Galileo spacecraft in the late 1990s, reveal details in diverse surface features on Europa.
Although the data captured by Galileo is more than two decades old, scientists are using modern image processing techniques to create new views of the moon's surface in preparation for the arrival of the Europa Clipper spacecraft.
«Read the rest of this article»