Topic: European Union

Clarksville, TN – Late that night, while Austin Peay State University (APSU) freshman Madison Morgan finished her laundry, French President Emmanuel Macron announced the European Union was closing its borders.
Beginning the next day at noon, no one would be able to fly out of France's Charles De Gaulle Airport. Morgan watched Macron on her smartphone.
«Read the rest of this article»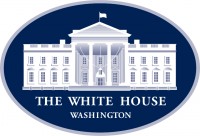 Washington, D.C. – U.S. President Donald J. Trump has fought for better trade deals for American workers since his first day in office. In addition to new agreements with Japan, South Korea, and the European Union, the President has long argued that NAFTA must be reformed.
More than a year ago, he kept that signature campaign promise when he signed a modern, rebalanced trade deal with Canada and Mexico. And today, after a year's worth of stall tactics, House Democrats have finally acquiesced to the will of the American people and agreed to vote on the new United States–Mexico–Canada Agreement (USMCA).
«Read the rest of this article»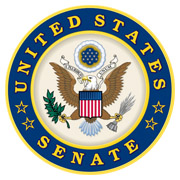 Washington, D.C. – U.S. Senators Marsha Blackburn (R-Tenn.) and Ted Cruz (R-Texas) condemned the Court of Justice of the European Union's recent ruling to permit anti-Israel business practices in the 28 member states.
The ruling singles out Israeli goods for discrimination and requires special labels indicating the origin of products imported from Israeli settlements and areas the EU deems "occupied by Israel since 1967."
"In Nazi-occupied Europe, the Jewish people were forced to wear a yellow star as a means of discrimination. Similarly, this label will apply only to products from Israel and associated disputed territories, thereby discriminating against Israel and against specific Israeli businesses," the Senators write.
«Read the rest of this article»

Clarksville, TN – If you were born after 1993 – which is the case for most Austin Peay State University (APSU) students – then you've only known a world where the United Kingdom is a part of the European Union (EU).
That fact can seem trivial, especially if you're living 4,000 miles away in Tennessee, so when Great Britain announced it would be the first country to leave the EU – a move known as "Brexit" – many people on campus and in the Clarksville area reacted with mild curiosity.
«Read the rest of this article»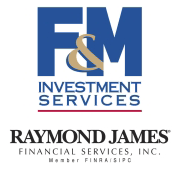 Clarksville, TN – In her Jackson Hole speech, Fed Chair Janet Yellen was not expected to provide any significant clues about what will happen at the September 20-21 policy meeting.
Surprise! Yellen provided a strong hint that the central bank is a lot closer to raising short-term interest rates. Yellen said, "I believe the case for an increase in the federal funds rate has strengthened in recent months." Take that in context with other evidence.
«Read the rest of this article»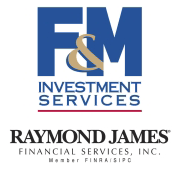 Clarksville, TN – The FOMC minutes (from the July 26th-27th policy meeting) showed that officials were divided on the timing of the next rate hike. Some felt that the labor market had already tightened enough and that the Fed risked generating financial excesses by keeping rates so low for so long.
Others felt that there was plenty of time to wait for more information and that it would be harder to correct course if the Fed moved too rapidly. Among voting FOMC members, the hawkish view (those wanting to raise rates sooner rather than later) appeared to be a minority.
«Read the rest of this article»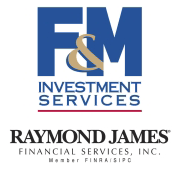 Clarksville, TN – The economic data remained consistent with moderate economic growth and low inflation. Retail sales figures for July disappointed, coming in below expectations (but partly offset by upward revisions to June).
Preliminary productivity figures for the second quarter were weak (averaging a 0.5% annual rate over the last five years). Jobless claims remained very low. The Producer Price Index fell more than expected and pipeline pressures remained mild or slightly deflationary.
«Read the rest of this article»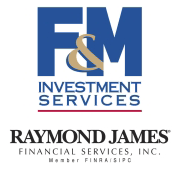 Clarksville, TN – As expected, the Federal Open Market Committee left short-term interest rates unchanged. In its policy statement, the FOMC noted that "on balance, payrolls and other labor market indicators point to some increase in labor utilization in recent months."
More importantly, "near-term risks to the economic outlook have diminished." Kansas City Fed President Esther George dissented in favor of raising the federal funds target range by 25 basis points (to 0.50% to 0.75%).
«Read the rest of this article»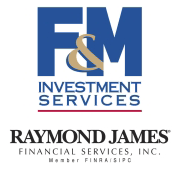 Clarksville, TN – The economic data calendar was thin and reports were of little consequence for the markets. As expected, the European Central Bank left short-term interest rates unchanged and did not alter its asset purchase plans.
ECB President Draghi indicated that policymakers were encouraged by the financial stability following the initial reaction to the Brexit vote. He also said that more information will become available over time and the ECB would act using all possible tools "if needed."
«Read the rest of this article»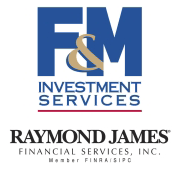 Clarksville, TN – The economic data were generally on the strong side of expectations. Retail sales rose 0.6% in June (median forecast: +0.2%), but figures for April and May were revised down (still a strong quarter).
Industrial production rose 0.6%, but that largely reflected a rebound in auto output (which had fallen in May). Ex-autos, manufacturing output was flat (-0.2% y/y, consistent with a soft patch, not a recession).
«Read the rest of this article»