Topic: Exit 8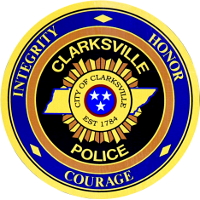 Clarksville, TN – The Clarksville Police Department is investigating the discovery of a body at the I-24 Exit 8 Park and Ride early this morning.  Police have released very few details about the death, but are asking for the public's assistance.
Investigators are asking for information about a gold color 2004 Chevy Impala that has been parked at that location on the backside of the lot.  «Read the rest of this article»

Clarksville, TN – Clarksville Mayor Kim McMillan gave her State of the City address at the Customs House Museum today. The Mayor started out speaking about the challenges she has faced since taking office in January 2011, the economic growth of the city, and new programs that are being planned to improve the quality of life for all Clarksville residents.
New programs include:  a new parking facility located in downtown Clarksville, along with refurbishments to the existing parking garages; public transit services from Clarksville to Nashville for commuters, bringing a riverboat back to Clarksville; a Summer Night Lights Program keeping Clarksville Parks open after dark to provide safe places for Clarksville Teens; along with a public-private partnership to bring a new convention center to Clarksville. For full details continue reading as a transcript of her speech is included below.
«Read the rest of this article»

Clarksville, TN – A tractor trailer had a drive shaft break and rupture the fuel tank on the tractor. There is a diesel fuel spill on I-24 Eastbound around mile marker 9. Traffic is being diverted off at Eastbound I-24 Exit 8 until clean up can be completed.
Travelers will be able to get back on the Eastbound Interstate at I-24, Exit 11. We do not know how long the clean up will take. «Read the rest of this article»
I-24 from Tennessee – Kentucky State Line at Mile Marker 0.00 to Exit 11 at Mile Marker 11.0; Junction SR-76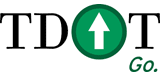 Montgomery County, TN – Work to resurface I-24 from the Tennessee – Kentucky State Line to Exit 11 will begin on Thursday Evening, May 19th at 8:00pm. Milling operations to remove the existing asphalt will begin at Mile Marker 11.0, in the west bound lanes (only) heading from Exit 11 to the Tennessee – Kentucky State line.
I-24 will be down to one lane each evening from approximately 8:00pm until 6:00am the next morning, starting May 19th through May the 27th, including weekends nightly – west bound lane only at this time. Motorist can expect some minor delays on I-24 (WBL's) and if all possible, an alternate route should be taken. «Read the rest of this article»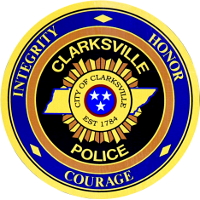 We've had another rash of catalytic converter thefts. Seven vehicles had their catalytic converters cut off from Exits 8 and 11's Park and Rides. 
One of the cars at exit 8 only had one side of the exhaust pipe cut and the catalytic converter still there which might mean they were spooked.
All the vehicles were left at both Park and Rides between 6:00 am and 5:00 pm.   «Read the rest of this article»