Topic: Exoplanet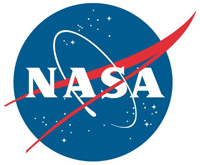 Greenbelt, MD – New data from NASA's Hubble Space Telescope have provided the first clues to the chemistry of two of these super-puffy planets, which are located in the Kepler 51 system. This exoplanet system, which actually boasts three super-puffs orbiting a young Sun-like star, was discovered by NASA's Kepler space telescope in 2012.
However, it wasn't until 2014 when the low densities of these planets were determined, to the surprise of many.
The recent Hubble observations allowed a team of astronomers to refine the mass and size estimates for these worlds — independently confirming their "puffy" nature.
«Read the rest of this article»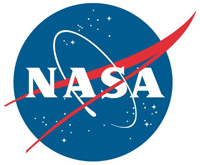 Greenbelt, MD – Its size and surface gravity are much larger than Earth's, and its radiation environment may be hostile, but a distant planet called K2-18b has captured the interest of scientists all over the world.
For the first time, researchers have detected water vapor signatures in the atmosphere of a planet beyond our solar system that resides in the "habitable zone," the region around a star in which liquid water could potentially pool on the surface of a rocky planet.
«Read the rest of this article»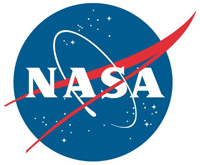 Greenbelt, MD – A world between the sizes of Mars and Earth orbiting a bright, cool, nearby star has been discovered by NASA's Transiting Exoplanet Survey Satellite (TESS). The planet, called L 98-59b, marks the tiniest discovered by TESS to date.
Two other worlds orbit the same star. While all three planets' sizes are known, further study with other telescopes will be needed to determine if they have atmospheres and, if so, which gases are present. The L 98-59 worlds nearly double the number of small exoplanets — that is, planets beyond our solar system — that have the best potential for this kind of follow-up.
«Read the rest of this article»
NASA Jet Propulsion Laboratory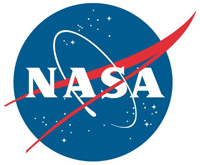 Pasadena, CA – Explore the plethora of planets outside our solar system with new multimedia experiences from NASA's Exoplanet Exploration Program (ExEP).
In addition to a new Exoplanet Travel Bureau poster celebrating a molten world called 55 Cancri e, space fans can enjoy a 360-degree visualization of the surface of the same planet, a multimedia journey into the life and death of planetary systems, and a major update to the popular Eyes on Exoplanets app.
«Read the rest of this article»
NASA Headquarters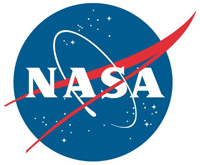 Washington, D.C. – Fishermen would be puzzled if they netted only big and little fish, but few medium-sized fish. Astronomers likewise have been perplexed in conducting a census of star-hugging extrasolar planets. They have found hot Jupiter-sized planets and hot super-Earths (planets no more than 1.5 times Earth's diameter).
These planets are scorching hot because they orbit very close to their star. But so-called "hot Neptunes," whose atmospheres are heated to more than 1,700 degrees Fahrenheit, have been much harder to find. In fact, only about a handful of hot Neptunes have been found so far.
«Read the rest of this article»
NASA's Jet Propulsion Laboratory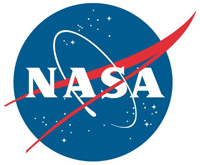 Pasadena, CA – The study of exoplanets — planets that lie outside our solar system — could help scientists answer big questions about our place in the universe, and whether life exists beyond Earth.
But, these distant worlds are extremely faint and difficult to image directly. A new study uses Earth as a stand-in for an exoplanet, and shows that even with very little light — as little as one pixel — it is still possible to measure key characteristics of distant worlds.
«Read the rest of this article»
NASA's Jet Propulsion Laboratory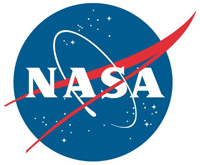 Pasadena, CA – Much like detectives who study fingerprints to identify the culprit, scientists used NASA's Hubble and Spitzer space telescopes to find the "fingerprints" of water in the atmosphere of a hot, bloated, Saturn-mass exoplanet some 700 light-years away. And, they found a lot of water. In fact, the planet, known as WASP-39b, has three times as much water as Saturn does.
Though no planet like this resides in our solar system, WASP-39b can provide new insights into how and where planets form around a star, say researchers. This exoplanet is so unique, it underscores the fact that the more astronomers learn about the complexity of other worlds, the more there is to learn about their origins. This latest observation is a significant step toward characterizing these worlds.
«Read the rest of this article»
Written by Leah Ramsay
Space Telescope Science Institute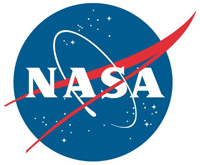 Baltimore, MD – Twinkle, twinkle, little star, how I wonder what you are. Astronomers are hopeful that the powerful infrared capability of NASA's James Webb Space Telescope will resolve a puzzle as fundamental as stargazing itself — what IS that dim light in the sky?
Brown dwarfs muddy a clear distinction between stars and planets, throwing established understanding of those bodies, and theories of their formation, into question.
Several research teams will use Webb to explore the mysterious nature of brown dwarfs, looking for insight into both star formation and exoplanet atmospheres, and the hazy territory in-between where the brown dwarf itself exists.
«Read the rest of this article»
Written by Elizabeth Zubritsky
NASA's Goddard Space Flight Center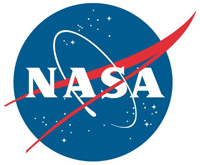 Greenbelt, MD – A NASA-led team has found evidence that the oversized exoplanet WASP-18b is wrapped in a smothering stratosphere loaded with carbon monoxide and devoid of water. The findings come from a new analysis of observations made by the Hubble and Spitzer space telescopes.
The formation of a stratosphere layer in a planet's atmosphere is attributed to "sunscreen"-like molecules, which absorb ultraviolet (UV) and visible radiation coming from the star and then release that energy as heat.
«Read the rest of this article»
Written by Carol Rasmussen
NASA's Earth Science News Team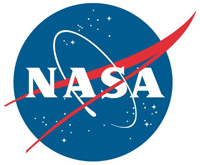 Washington, D.C. – As a young scientist, Tony del Genio of NASA's Goddard Institute for Space Studies in New York City met Clyde Tombaugh, the discoverer of Pluto.
"I thought, 'Wow, this is a one-time opportunity,'" del Genio said. "I'll never meet anyone else who found a planet."
That prediction was spectacularly wrong. In 1992, two scientists discovered the first planet around another star, or exoplanet, and since then more people have found planets than throughout all of Earth's preceding history.
«Read the rest of this article»