Topic: First-Time Homebuyer Credit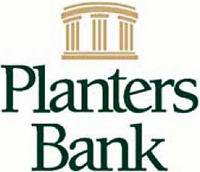 Clarksville, TN – A special mortgage interest rate discount has been approved for active and retired members of the military by Tennessee Housing Development Agency's Board of Directors.
Service members can apply for the "Homeownership for the Brave" discount which is a ½-percent interest reduction on any of the three mortgage choices at lenders working with THDA. THDA offers 30-year fixed rate mortgages, with or without downpayment assistance, for persons of low to moderate income. The program began April 1st and is available through March 31st, 2012. «Read the rest of this article»
Washington, D.C. – You must file a federal income tax return if your income is above a certain level; which varies depending on your filing status, age and the type of income you receive.
Check the Individuals section of the IRS website at www.irs.gov or consult the instructions for Form 1040, 1040A, or 1040EZ for specific details that may help you determine if you need to file a tax return with the IRS this year.
http://www.youtube.com/watch?v=l2Nd68wIBKE
«Read the rest of this article»
Higher Standards to Boost Protections and Service for Taxpayers, Increase Confidence in System, Yield Greater Compliance with Tax Laws
WASHINGTON – The Internal Revenue Service kicked off the 2010 tax filing season today by issuing the results of a landmark six-month study that proposes new registration, testing and continuing education of tax return preparers. With more than 80 percent of American households using a tax preparer or tax software to help them prepare and file their taxes, higher standards for the tax preparer community will significantly enhance protections and service for taxpayers, increase confidence in the tax system and result in greater compliance with tax laws over the long term.
To bring immediate help to taxpayers this filing season, the IRS also announced a sweeping new effort to reach tax return preparers with enforcement and education. As part of the outreach effort, the IRS is providing tips to taxpayers to ensure they are working with a reputable tax return preparer. «Read the rest of this article»
Offshore Voluntary Disclosures Also Due
Nashville – The Oct. 15 deadline is fast approaching for millions of taxpayers who requested a six-month extension to file their 2008 tax returns. That includes about 156,000 Tennesseans.
It's also the deadline for special voluntary disclosures by taxpayers with assets in previously undisclosed offshore financial accounts.
In most cases, Oct. 15, 2009, is the last day taxpayers may timely file their 2008 federal tax returns. The IRS expects to receive as many as 10 million tax returns from taxpayers who used Form 4868 to request a six-month extension to file their returns. Some taxpayers, for example, may have requested a filing extension to claim the first-time homebuyer credit for a home purchase that closed after the April 15 deadline.
Some taxpayers can wait until after Oct. 15 to file. This includes those serving in Iraq, Afghanistan or other combat zone localities and people affected by recent natural disasters. «Read the rest of this article»
Taxpayers Must Close Before Dec. 1 to Qualify
Nashville — With the deadline quickly approaching, the Internal Revenue Service today reminded potential homebuyers they must complete their first-time home purchases before Dec. 1 to qualify for the special first-time homebuyer credit. The American Recovery and Reinvestment Act extended the tax credit, which so far has provided a tax benefit to more than 1.4 million taxpayers nationwide, including 35,892 in Tennessee.
The number of claims filed by Tennesseans is the 13th highest in the nation. "IRS is glad to see that many Tennesseans have taken advantage of the homebuyer credit," said IRS spokesman Dan Boone, "but the clock is ticking for those who hope to and have not."
The credit of up to $8,000 is generally available to homebuyers with qualifying income levels who have never owned a home or have not owned one in the past three years.  The IRS has a new YouTube video and other resources that explain the credit in detail.
«Read the rest of this article»

Washington — The Internal Revenue Service today announced its first successful prosecution related to fraud involving the first-time homebuyer credit and warned taxpayers to beware of this type of scheme.
On Thursday July 23, 2009, a Jacksonville, Fla.-tax preparer, James Otto Price III, pled guilty to falsely claiming the first-time homebuyer credit on a client's federal tax return. Price faces the possibility of up to three years in jail, a fine of as much as $250,000, or both.
To date, the IRS has executed seven search warrants and currently has 24 open criminal investigations in pursuit of potential instances of fraud involving the credit. The agency has a number of sophisticated computer screening tools to quickly identify returns that may contain fraudulent claims for the first-time homebuyer credit. «Read the rest of this article»
Purchase of Home or New Vehicle Could Generate Tax Break

NASHVILLE – If you're considering buying a main home or a new vehicle, the Internal Revenue Service wants you to know you may qualify for a tax credit or a deduction after the purchase.
"Qualifying homebuyers generally can file for the First-Time Homebuyer Credit immediately after they purchase a home," said IRS spokesman Dan Boone. "However, the deduction for buying a new vehicle is taken when you file your 2009 tax return next year."
Homebuyers can get a tax credit, while new vehicle buyers can get a tax deduction. A tax credit comes directly off the taxes you owe, while a deduction lowers your taxable income, indirectly reducing your taxes. «Read the rest of this article»