Topic: FISA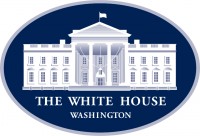 Washington, D.C. – PRESIDENT DONALD J. TRUMP: Hi, everybody. Please, sit down. Get things done. Nobody gets it done like we do.
Now, I don't know — are we letting the media in? Is the media here? I guess we have a limited media because of distancing. And some people think I did that on purpose. But we've been getting along with them reasonably well lately.
I just want to thank you all for coming back because you came back. This is a Republican group, largely, if not in all cases. You know, they look pretty Republican. I'm not sure about Devin. Let's just — you're a Republican, aren't you? (Laughter.) No, this is a very, very Republican group. And we appreciate you coming back. Hi, Debbie.
«Read the rest of this article»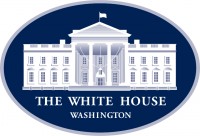 Washington, D.C. – "A U.S. Department of Homeland Security analysis has concluded that China hid the early spread of COVID-19 Coronavirus so it could hoard medical equipment, keeping it from other countries that would have bought it if they had known of the danger that was coming their way from Wuhan," the Washington Examiner editorial board writes.

"Specifically, DHS found, with 95% statistical confidence, that changes to China's personal protective equipment import and export behavior were highly abnormal and not random."
«Read the rest of this article»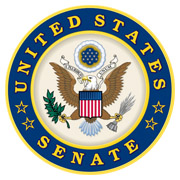 Washington, D.C. – Here's the scoop on impeachment. For the past three years, Representative Nancy Pelosi (D-CA), who is currently the Speaker of the House of Representatives, has grasped aimlessly at every unsubstantiated claim, desperate to find an impeachable offense.
There is a reason the only bipartisan vote in the House was against impeachment. President Donald Trump has not abused his power. If the House sends its articles of impeachment to the Senate and the trial begins, Tennesseans can count on me to stand with President Trump.
«Read the rest of this article»
By Cheryl Pellerin, American Forces Press Service
Washington, DC – At a hearing Thursday before the Senate Select Committee on Intelligence, Army Gen. Keith B. Alexander, commander of U.S. Cyber Command and director of the National Security Agency, and Director of National Intelligence James R. Clapper Jr. discussed a NSA-managed classified intelligence program, one of two made public by a security leak in June.
Joining Alexander and Clapper was Deputy Attorney General James Cole. All were called to testify about both programs leaked to the press by former NSA systems administrator Edward Snowden — Section 215 of the Patriot Act, also known as NSA's 215 business records program, and Section 702 of the Foreign Intelligence Surveillance Act, or FISA. «Read the rest of this article»
In supporting the FISA legislation, Tennessee senators badly failed their statesmanship test.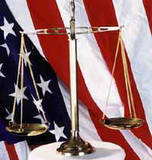 The following is a personal response to both Tennessee U.S. senators who voted to pass the recent FISA legislation in the Senate. This farce of a bill stripped Americans of Constitutionally protected rights, gave cover to communication enterprises which had wrongly acquiesced to strong-armed tactics of government entities overstepping their bounds and did nothing whatsoever to enhance our national or individual security.
"Dear Senators Alexander and Corker,
I am greatly disturbed that you supported an abandonment of essential Bill of Rights protections to be seen supporting the Bush administration. Your vote does immense damage to the rule of law and our most fundamental democratic institutions and our personal liberties. «Read the rest of this article»
It's time for us to stand up for our constitutional rights and freedoms. Don't leave this in someone else's hands.
Please take a moment to send a message to your senator holding them accountable for their vote on the recent FISA bill. Either thank them for voting against it, or hold them accountable for voting for it. With just your zip code and a couple of clicks, you can send either a pre-filled message or customize it to send your own message.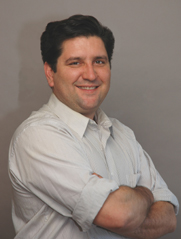 Big brother is watching you and his name is AT&T. Sometimes he goes by the name of BellSouth and at other times he is known as AOL-Time-Warner. Big brother goes by a lot of names. He is listening to you while you talk and watching you while you type and everything you say could be recorded so he can look at it somewhere down the line.
Now everyone knows that it is not polite to intrude on people in their private moments. The problem is that big brother doesn't seem to know that peeking into people's private communication is wrong and it should be illegal. Unfortunately President Bush wants to continue to grant immunity to telecommunications companies in the name of the so called 'war on terror' which in actuality is a war on the American people and the telecommunications infrastructure is the front line in the gradual diminishment of civil rights that Congress has permitted in recent years. «Read the rest of this article»
The Foreign Intelligence Surveillance Act (FISA) is just the latest salvo in an attempt to install a surveillance society in America. Don't let anger at the Bush administration and Fear Uncertainty and Doubt (FUD) over the NSA blind you to a much larger problem. We need a comprehensive national policy on data collection and its use in both the public & private sectors. Privacy rights and the associated laws must be clarified and strengthened, taking into account the complexities of modern technologies. The wall between government and private industry must also be restored.
Theoretically, U.S. laws and policies restrict the government's use of dossiers on individual citizens who are not under criminal investigation. President Carter's Executive order 12036 prohibited domestic surveillance. There are no such laws preventing private companies from doing so, as long as they ensure that specific protected pieces of data (your social security number, for example) aren't lost or stolen or otherwise compromised. And some people in the intelligence community have been trying to get their hands on that commercial data for years. «Read the rest of this article»