Topic: Fort Drum NY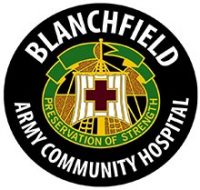 Fort Campbell, KY – The Defense Health Agency's acting assistant director for health care administration visited Blanchfield Army Community Hospital (BACH) and Fort Campbell, Kentucky August 7th, 2019 for more discussion about the hospital's transition to DHA October 1st.
Maj. Gen. Ron Place, who was recently confirmed for promotion to lieutenant general and selected to serve as the next director of DHA, was accompanied by Air Force Chief Master Sgt. Julie Bottroff, senior enlisted representative.
«Read the rest of this article»
Written by Christopher Fields
Army Warrior Care and Transition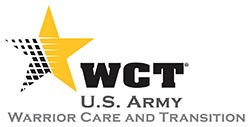 Arlington, VA – The Deputy Chief of Staff for Warrior Care and Transition is proud to announce the 40 wounded, ill and injured Soldiers and veterans who will represent Team Army at the 2019 Department of Defense Warrior Games in Tampa, Florida June 21st – 30th hosted by the U.S. Special Operations Command.
Approximately 300 warrior athletes with upper-body, lower-body, and spinal cord injuries; traumatic brain injuries; visual impairment; serious illnesses; and post-traumatic stress will engage in friendly competition and experience the healing power of sports.
«Read the rest of this article»
Written by Maria Yager
Blanchfield Army Community Hospital Public Affairs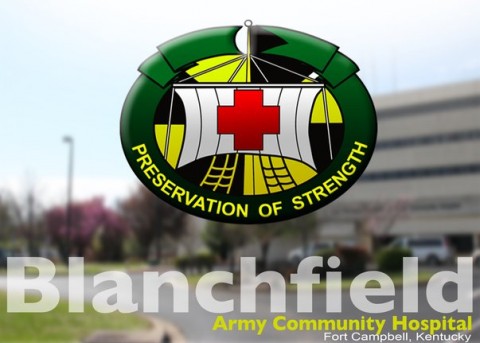 Fort Campbell, KY – About 30 competitors from the 101st Airborne Division (Air Assault) and Regional Health Command-Atlantic will compete in the Fort Campbell Best Medic Competition July 30th to August 2nd, 2018 here.
The winners will go on to represent the 101st and RHC-A in the Army-wide Command Sergeant Major Jack L. Clark, Jr. Army Best Medic Competition at Fort Sam Houston, Texas and Camp Bullis, Texas later this year.
«Read the rest of this article»
Written by Maria Yager
Blanchfield Army Community Hospital Public Affairs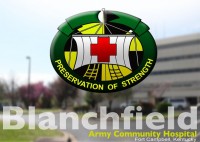 Fort Campbell, KY – The commanding general for the largest regional health command in the Army visited Blanchfield Army Community Hospital, June 27th, 2018 and shared her priorities for the 25,000 military and civilian employees who provide healthcare to approximately 600,000 service members, retirees and their families in the region.
Former Blanchfield commander, Brig. Gen. Telita Crosland assumed command of Army Medicine's Regional Health Command-Atlantic (RHC-A), headquartered at Fort Belvoir, Virginia, from Brig. Gen. R. Scott Dingle earlier this month.
«Read the rest of this article»
Written by Staff Sgt. Paige Behringer
2nd Brigade Combat Team, 10th Mountain Division Public Affairs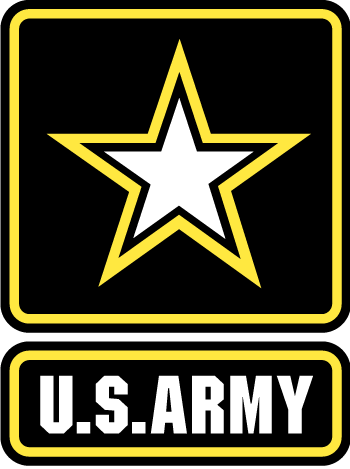 Fort Drum, NY – For 243 years the U.S. Army has been fostering brotherhood among its ranks.
Born of the Army, the "Currahee Brothers" forged lifelong bonds in bloody combat during the Vietnam War, and continue reuniting half a century later.
They may appear as simply a group of old veterans congregating in a hotel lobby somewhere outside of Washington, D.C., laughing, joking and telling stories. Instead of celebrating a day of birth, this brotherhood assembles to observe a solemn anniversary.
Their name comes from 3rd Battalion, 506th Infantry Regiment, 101st Airborne Division, which reactivated in 1967 as a "stand alone" task force to increase American presence in Vietnam.
«Read the rest of this article»

Clarksville, TN – The Clarksville Police Department is going to make the public aware of some of the scams that they receive daily. CPD knows there are an unlimited amounts of scams, but they are going to try and put out the ones where people have actually suffered a loss.
In Scam #1, a woman received a phone call from a man claiming to represent "The Police Officer's Alliance," and they were attempting to get "donations".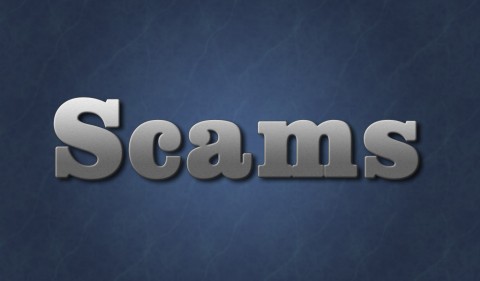 «Read the rest of this article»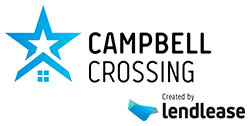 Fort Campbell, KY – Campbell Crossing, Lendlease's privatized housing community located on Fort Campbell, is proud to announce that it has been recognized as a 2017 National Night Out (NNO) award winner in the Military category.
Received in partnership with Fort Campbell, Campbell Crossing is one of four Lendlease housing communities to have received a NNO award.
«Read the rest of this article»

Clarksville, TN – Active duty military and veteran students graduating from Austin Peay State University in December will be honored with an APSU military coin and a special cord to wear with their commencement regalia.
The military and veteran graduate recognition and coin presentation ceremony, with the theme "All Hail to Those Who Serve," is scheduled for 5:00pm, Wednesday, December 7th in the Mabry Concert Hall, located inside the Music/Mass Communication Building on the University campus. The event is open to the public.
«Read the rest of this article»
Written by Sgt. Neysa Canfield
101st Sustainment Brigade, 101st Airborne Division (AA) Public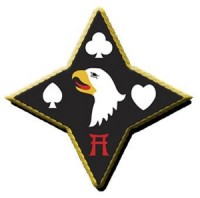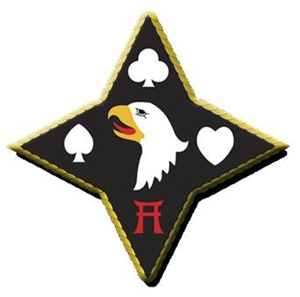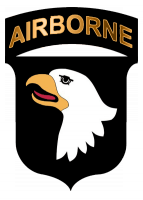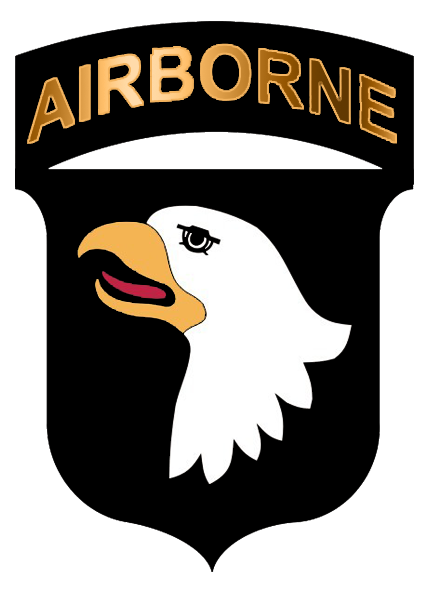 Fort Campbell, KY – Last spring Sgt. Maj. of the Army Daniel A. Dailey announced the "Not in My Squad" initiative which emphasizes responsibility of junior leaders when it comes to Soldier care.
Soldiers of the 101st Airborne Division (Air Assault) Sustainment Brigade "Lifeliners," 101st Abn. Div., held "Not in My Squad" Week from October 31st to November 2nd, here.
According to Dailey, "Not in My Squad" is designed to empower leaders by building trust, cohesion, and taking ownership of achievements and failures within their group of Soldiers.
«Read the rest of this article»
Written by Robert Harrison
U.S. Forces Afghanistan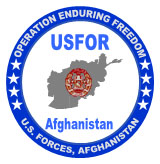 Bagram Airfield, Afghanistan – They look like normal everyday dogs with their tails wagging. But when given the right command by the right person, military working dogs "snap-to," just like the disciplined Soldiers they protect.
Working alongside U.S. service members throughout the world, military working dogs are a dedicated, reliable battlefield companion to the military police (MP) handler. They are always on guard to protect the team, either through bomb detection or when necessary aggressive protection.
«Read the rest of this article»