Written by Christopher Fields
Army Warrior Care and Transition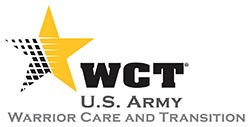 Arlington, VA – The Deputy Chief of Staff for Warrior Care and Transition is proud to announce the 40 wounded, ill and injured Soldiers and veterans who will represent Team Army at the 2019 Department of Defense Warrior Games in Tampa, Florida June 21st – 30th hosted by the U.S. Special Operations Command.
Approximately 300 warrior athletes with upper-body, lower-body, and spinal cord injuries; traumatic brain injuries; visual impairment; serious illnesses; and post-traumatic stress will engage in friendly competition and experience the healing power of sports.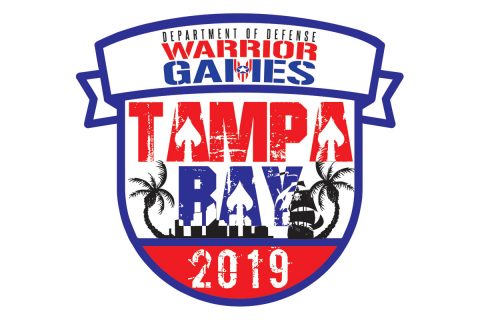 The Warrior Games were established in 2010 as a way to enhance the recovery and rehabilitation of wounded warriors and to expose them to adaptive sports. The Paralympic-style competition between teams of wounded, ill and injured service members and veterans from the U.S. Army, Marine Corps, Navy, Air Force and SOCOM has grown to new heights as it prepares to light the torch for the 10th time.
This year's Warrior Games will include a record five additional teams from U.S. allied nations: the Australian Defence Force, Canadian Armed Forces, the United Kingdom Armed Forces, the Danish Armed Forces and the Dutch Armed Forces. The Warrior Games was also the inspiration and motivation for the Invictus Games, which is hosted by His Royal Highness Prince Harry, Duke of Sussex.
The 10 teams will go head-to-head in 14 adaptive sports: archery, track, field, indoor rowing, powerlifting, road race cycling, time trial cycling, shooting, sitting volleyball, swimming, wheelchair basketball, and new this year golf, wheelchair rugby, and wheelchair tennis.
This year's Games will continue the tradition of showing the amazing resilience of wounded, ill and injured servicemen and women from across the world and their ability to thrive and overcome their challenges.
The active duty and veteran athletes selected to represent Team Army at the 2019 DoD Warrior Games are:
Active Duty
Sgt. Jonathan Alexander, Fort Bragg, North Carolina
Staff Sgt. Kenneth Arnold, Fort Campbell, Kentucky
Sgt. Aaron Averre, Fort Bragg, North Carolina
Spc. Nikita Bowen, Fort Drum, New York
Staff Sgt. Matthew Brown, Joint Base San Antonio, Texas
Pfc. Kyia Costanzo, Joint Base Lewis-McChord, Washington
Sgt. 1st Class Ian Crawley, Fort Campbell, Kentucky
Capt. David Espinoza, Schofield Barracks, Hawaii
Sgt. 1st Class Joseph Fontenot, Fort Campbell, Kentucky
Sgt. 1st Class Angel Gonzalez-Cintron, Fort Carson, Colorado
Capt. Mya Gordon, Fort Bliss, Texas
Spc. Austin Harwick, Fort Drum, New York
Spc. Kevin Holyan, Joint Base San Antonio, Texas
Sgt. Cory Ivins, Fort Stewart, Georgia
Spc. Stephanie Johnson, Walter Reed National Military Medical Center, Bethesda, Maryland
Sgt. Tanner Kane, Fort Carson, Colorado
Sgt. 1st Class Jay Martin, Fort Belvoir, Virginia
Spc. Christopher Mask, Fort Stewart, Georgia
Sgt. 1st Class Shannon McLimans, Fort Bragg, North Carolina
Sgt. Gleimarie Mendoza, Fort Hood, Texas
Capt. Shirley Morales, Schofield Barracks, Hawaii
Spc. Desiree Price, Joint Base Lewis-McChord, Washington
Staff Sgt. Paul Reifke, Fort Belvoir, Virginia
Sgt. Jorge Rodriguez, Joint Base San Antonio, Texas
Sgt. 1st Class Tiffany Rodriguez-Rexroad, Fort Huachuca, Arizona
Sgt. Brent Sixkiller, Fort Bragg, North Carolina
Capt. Casey Turner, Fort Bragg, North Carolina
Sgt. Katherine Young, Fort Bragg, North Carolina
Veterans
Retired Staff Sgt. Ross Alewine, Williamston, South Carolina
Retired Capt. Tim Bomke, Bainbridge Island, Washington
Retired Spc. Angela Euson, Jacksonville, Florida
Retired Spc. Brent Garlic, Atlanta, Georga
Retired Sgt. Sean Hook, Summerville, South Carolina
Retired Staff Sgt. Beth King, Deming, New Mexico
Retired Staff Sgt. Matthew Lammers, Fairmont, North Carolina
Retired Spc. Brandon Nielson, Olalla, Washington
Retired Sgt. 1st Class Joshua Olson, Spokane, Washington
Retired Staff Sgt. Joel Rodriguez, Tampa, Florida
Retired Sgt. Jonathan Weasner, New London, Ohio
Retired Capt. Dandy "Alex" Wilson, Alexandria, Virginia