Topic: geology

Clarksville, TN – Austin Peay State University (APSU) faculty and staff find pride by providing students with opportunities to learn more about the careers they are pursuing. Recently, Dr. Kallina Dunkle's environmental geology lecture and lab class got such an opportunity when students toured the new Montgomery County Multi-Purpose Event Center (MPEC) construction site in Downtown Clarksville.
«Read the rest of this article»
NASA's Jet Propulsion Laboratory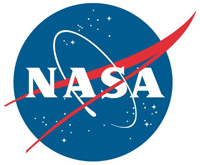 Pasadena, CA – In the last decade, we have discovered thousands of planets outside our solar system and have learned that rocky, temperate worlds are numerous in our galaxy. The next step will involve asking even bigger questions. Could some of these planets host life? And if so, will we be able to recognize life elsewhere if we see it?
A group of leading researchers in astronomy, biology and geology has come together under NASA's Nexus for Exoplanet System Science, or NExSS, to take stock of our knowledge in the search for life on distant planets and to lay the groundwork for moving the related sciences forward.
«Read the rest of this article»

Clarksville, TN – The high desert region of Northeastern Nevada is known for its sparse, khaki-colored landscape, but if you happened to be passing through the area eight to 16 million years ago, it would have looked completely different.
"Our research indicates that Northeastern Nevada was transected by a greater than 190-kilometer-long fault zone bordering grasslands with rivers and lakes where ancient rhinoceroses, camels, and horses grazed in the shadow of a series of large, explosive volcanoes that periodically erupted voluminous hot clouds of volcanic ash that torched the landscape," Dr. Phyllis Camilleri, Austin Peay State University professor of geology, said.
«Read the rest of this article»
Written by Guy Webster
NASA's Jet Propulsion Laboratory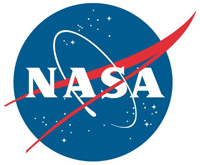 Pasadena, CA – NASA's Mars Reconnaissance Orbiter (MRO) has detected deposits of glass within impact craters on Mars. Though formed in the searing heat of a violent impact, such deposits might provide a delicate window into the possibility of past life on the Red Planet.
During the past few years, research has shown evidence about past life has been preserved in impact glass here on Earth. A 2014 study led by scientist Peter Schultz of Brown University in Providence, Rhode Island, found organic molecules and plant matter entombed in glass formed by an impact that occurred millions of years ago in Argentina.
«Read the rest of this article»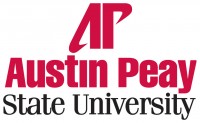 Clarksville, TN – In January, seven female Austin Peay State University students traveled south to help restore a disappearing ecosystem in Texas' West Gulf Coastal Plain.
The students, all geology and biology majors, spent five days hiking through the swampy terrain of the Roy E. Larsen Sandyland Sanctuary, planting some 11,000 longleaf pine trees.
«Read the rest of this article»
Earth Science Week Toolkits Available to Teachers Across the State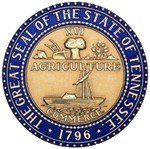 Nashville, TN – Tennessee Governor Bill Haslam has proclaimed October 14th-20th Earth Science Week in Tennessee, promoting the important role that geology and other earth sciences play in Tennessee's safety, health, welfare and economy.
As part of Earth Science Week, the Tennessee Department of Environment and Conservation's Division of Geology, in partnership with the American Geosciences Institute, has a limited number of Earth Science Week toolkits to distribute to science teachers across the state. «Read the rest of this article»
Written by Guy Webster and D.C. Agle
NASA's Jet Propulsion Laboratory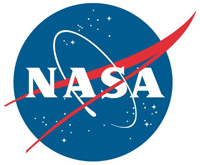 Pasadena, CA – NASA's Curiosity rover mission has found evidence a stream once ran vigorously across the area on Mars where the rover is driving. There is earlier evidence for the presence of water on Mars, but this evidence — images of rocks containing ancient streambed gravels — is the first of its kind.
Scientists are studying the images of stones cemented into a layer of conglomerate rock. The sizes and shapes of stones offer clues to the speed and distance of a long-ago stream's flow.
«Read the rest of this article»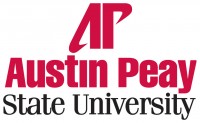 Clarksville, TN – Several faculty and staff members at Austin Peay State University were noted recently for various accomplishments.
Dr. Phyllis A. Camilleri and Dr. Jack Deibert, both professors of geology and geography, and Sue Breeden, analyst in the GIS Center, will present their research, titled "Preliminary Geologic Mapping and Quaternary Faulting of the Western Margin of the Grant Range, East-Central Nevada," at the 2011 Annual Meeting of the Geological Society of America, October 9th-12th in Minneapolis, MN. «Read the rest of this article»

Clarksville, TN – Two faculty members at Austin Peay State University have achieved recent noteworthy accomplishments.
Dr. Phyllis Camilleri, professor of geology, published two geologic maps and accompanying texts with the Nevada Bureau of Mines and Geology.  One is titled "Geologic map of the northern Pequop Mountains, Elko County, Nevada" and the other is "Geologic map of the Wood Hills, Elko County, Nevada." This work summarizes six seasons of geologic field work in the Nevada high desert.
Dr. Stephen Truhon, associate professor of psychology, presented a paper, titled "Deployment and Its Relationship to Equal Opportunity and Organizational Effectiveness," at the International Military Testing Association conference held in September in Lucerne, Switzerland.
Dunbar Cave State Natural Area has been a State Park since 1973. The cave and its surrounding 110 acres have considerable scenic, natural and historical significance. The entrance offered shelter to prehistoric Native Americans as far back as 10,000 years.
Dunbar Cave State Natural Area will present many nature programs this summer.
Upcoming events include: Insect Condos, Orienteering, Indian Pottery, Canoeing on Swan Lake, Children's Theater Craft Activity Children, Special Program, Frogs and Toads, and so much more!
«Read the rest of this article»