Topic: George Floyd

Clarksville, TN – On June 2nd, 2020, a week after the murder of George Floyd in Minneapolis, Brian Dunn logged onto his social media accounts and noticed that several of his friends had replaced their profile pictures with solid black squares.
«Read the rest of this article»

Clarksville, TN – One morning this summer, Dr. Prentice Chandler, dean of the Austin Peay State University (APSU) Eriksson College of Education, sent an email to his faculty, challenging them to respond to a long-ignored national crisis – systemic racism.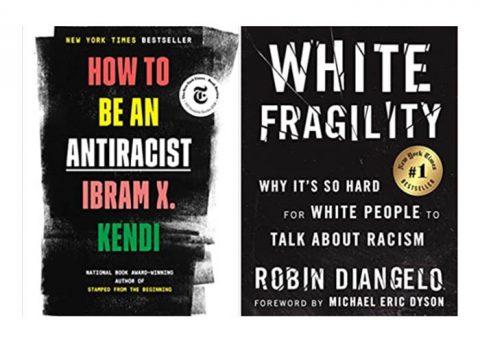 «Read the rest of this article»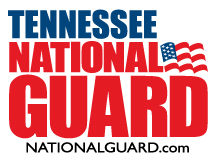 Nashville, TN – In the early morning hours of March 3rd, a storm system moved through the state of Tennessee which produced deadly tornadoes killing 24 people, damaging over 1,500 structures and leaving over 80,000 Tennesseans without power across four counties.
In Nashville, one of those tornadoes incapacitated one of four master sites that supports a statewide land mobile radio system, severely inhibiting public safety communications across the region for the first two days of the response effort.
«Read the rest of this article»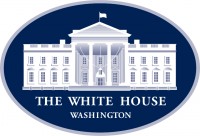 Washington, D.C. – President Donald Trump signed four executive actions Saturday to provide Americans with more financial relief from the COVID-19 Coronavirus pandemic, Marisa Schultz reports for Fox News.
The four actions will provide unemployed Americans with $400.00-a-week in supplemental unemployment aid, assist renters and homeowners who are struggling to pay their lease or mortgage, defer payroll taxes for employees making $100,000 or less per year, and suspend federal student loan payments through the end of 2020.
«Read the rest of this article»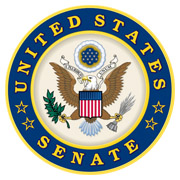 Washington, D.C. – I've always said that our goals inform the paths we choose. You can tell a lot about a person—or, a political movement—by how they choose to persuade the masses.
Ask yourself, what do their tactics look like? Are their tactics effective, if peaceful? Or, are their efforts repression dressed up as resistance? Once you figure that out, you can get a pretty good idea whose side they're on.
If you're looking for a perfect example of the latter, look no further than Chattanooga, Tennessee, home of Shuford's Smokehouse.
«Read the rest of this article»

Clarksville, TN – The College of Arts & Letters at Austin Peay State University (APSU) earlier this week announced an affirmation of the Black Lives Matter movement and a commitment to working against systemic racism.
As part of that commitment, the college announced an action plan for the following year and beyond in an effort to "counteract and challenge" racism.
«Read the rest of this article»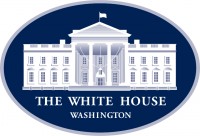 Washington, D.C. – "If there's one lesson from the unrest and anti-police agitation in the wake of the killing of George Floyd, it's that poor minorities living in distressed neighborhoods pay the highest price—in fear and in blood—when the cops retreat and the worst elements feel emboldened," Rich Lowry writes in National Review.

"The spikes in shootings in cities around the country haven't taken place in high-end neighborhoods . . . No, they blight the most marginal neighborhoods and make everyday life a hazard for people who have no option but to live in a tough place."
«Read the rest of this article»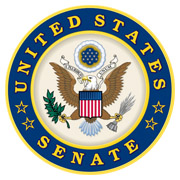 Washington, D.C. – Senator Marsha Blackburn (R-Tenn.) joined Senator Joni Ernst's (R-Iowa) bill to restrict taxpayer funding from going to cities that allow violent anarchist jurisdictions. The Ending Taxpayer Funding of Anarchy Act is also supported by Senators Mitch McConnell (R-Ky.), Tom Cotton (R-Ark.), Mike Braun (R-Ind.), Steve Daines (R-Mont.) and Kelly Loeffler (R-Ga.).
This Fourth of July weekend, gun violence and a spike in shootings besieged cities like New York and Chicago, where calls to defund the police have gained support from local authorities.
«Read the rest of this article»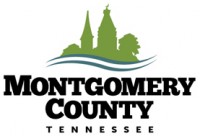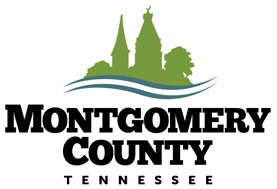 Montgomery County, TN – Happy 4th of July Montgomery County!
As we approach the birth of America's independence, I would like to share a few things that have been on my mind lately.
First, let me start with COVID-19 Coronavirus. That's probably been on everyone's mind lately. Today, our numbers are not trending in the direction they need to trend. Although our number of positive tests to overall tests is below 4%, our results for the last 14 days are moving in the wrong direction.
«Read the rest of this article»
Citizens invited to submit questions for Virtual Town Hall
Clarksville, TN – The City of Clarksville will host a "Forum on Race & Justice" featuring a moderated discussion among a notable group of leaders of government, law enforcement and faith-based organizations.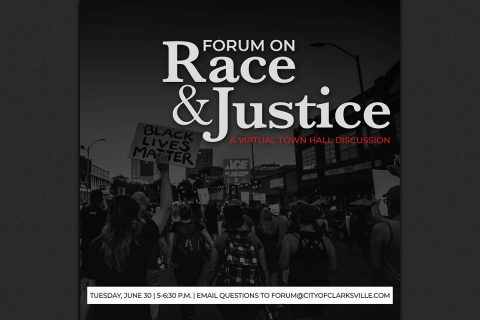 «Read the rest of this article»