Topic: George Washington University

Silver Spring, MD – The U.S. Food and Drug Administration has announced the following actions taken in its ongoing response effort to the COVID-19 Coronavirus pandemic:
As part of the FDA's effort to protect consumers, the agency issued a warning letter to one firm for selling unapproved products with fraudulent COVID-19 Coronavirus claims.
«Read the rest of this article»

Palm Beach, FL – Rapid development of a vaccine to prevent the global health crisis is a global imperative, and defining the stakes and potential hurdles is critical because regulatory and medical decisions are based on benefit/risk calculations.
The benefit of developing an effective vaccine is very high, and even greater if it can be deployed in time to prevent repeated or continuous epidemics.
«Read the rest of this article»
APSU to Have Increased Autonomy with Local Governing Board

Clarksville, TN – Tennessee Governor Bill Haslam has appointed eight individuals to the newly created institutional governing board at Austin Peay State University.
The purpose of the appointments is to give the University increased autonomy to support student success as the state continues its Drive to 55 Initiative. Austin Peay State University's governing board is one of six to be appointed by the governor, a result of the governor's FOCUS Act passed by the Tennessee General Assembly earlier this year.
«Read the rest of this article»
Written by Francis Reddy
NASA's Goddard Space Flight Center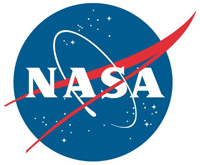 Greenbelt, MD – Astronomers have discovered a vast cloud of high-energy particles called a wind nebula around a rare ultra-magnetic neutron star, or magnetar, for the first time. The find offers a unique window into the properties, environment and outburst history of magnetars, which are the strongest magnets in the universe.
A neutron star is the crushed core of a massive star that ran out of fuel, collapsed under its own weight, and exploded as a supernova. Each one compresses the equivalent mass of half a million Earths into a ball just 12 miles (20 kilometers) across, or about the length of New York's Manhattan Island.
«Read the rest of this article»
Tennessee State Representative Curtis Johnson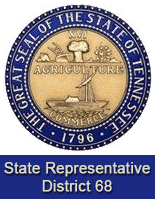 Nashville, TN – The 109th Tennessee General Assembly adjourned on April 22nd, 2016 to become a part of Tennessee history with passage of major legislation to reduce crime, cut tax burdens, spur job growth, accelerate the state's success in K-12 education, boost the number of college graduates, curb drug abuse and curtail drunk driving.
State lawmakers also passed significant legislation to ease traffic congestion, reduce child abuse, aid farmers, increase access to healthcare and medication, increase voter participation and provide a safer environment for the elderly.
Following, please find a copy of some of the highlights of this year's legislative action.
«Read the rest of this article»
Written by Janet Anderson
NASA's Marshall Space Flight Center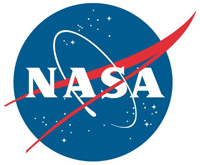 Huntsville, AL – A fast-moving pulsar appears to have punched a hole in a disk of gas around its companion star and launched a fragment of the disk outward at a speed of about 4 million miles per hour. NASA's Chandra X-ray Observatory is tracking this cosmic clump, which appears to be picking up speed as it moves out.
The double star system PSR B1259-63/LS 2883 – or B1259 for short – contains a star about 30 times as massive as the Sun and a pulsar, an ultra-dense neutron star left behind when an even more massive star underwent a supernova explosion.
«Read the rest of this article»