Topic: Glacier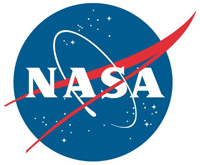 Greenbelt, MD – Using the most advanced Earth-observing laser instrument NASA has ever flown in space, scientists have made precise, detailed measurements of how the elevation of the Greenland and Antarctic ice sheets have changed over 16 years.
The results provide insights into how the polar ice sheets are changing, demonstrating definitively that small gains of ice in East Antarctica are dwarfed by massive losses in West Antarctica.
«Read the rest of this article»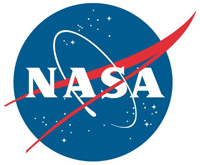 Washington, D.C. – Across NASA's many missions, thousands of scientists, engineers, and other experts and professionals all over the country are doing what they do best, but now from home offices and via video conferencing.
With most personnel supporting missions remotely to keep onsite staff at a minimal level in response to Coronavirus (COVID-19), the Agency is moving ahead strongly with everything from space exploration to using our technology and innovation to help inform policy makers.
«Read the rest of this article»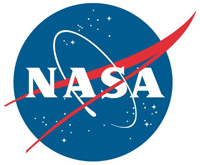 Pasadena, CA – According to a new study by scientists at NASA's Jet Propulsion Laboratory and the University of California, Irvine, the Denman Glacier in East Antarctica retreated 3.4 miles (5.4 kilometers) from 1996 to 2018. Their analysis of Denman – a single glacier that holds as much ice as half of West Antarctica – also shows that the shape of the ground beneath the ice sheet makes it especially susceptible to climate-driven retreat.
Until recently, researchers believed East Antarctica was more stable than West Antarctica because it wasn't losing as much ice compared to the glacial melt observed in the western part of the continent.
«Read the rest of this article»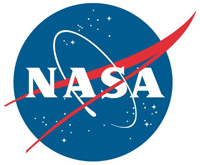 Greenbelt, MD – Using NASA data, a new modeling study of Greenland's melting ice sheet reveals it could generate more sea level rise than previously thought if greenhouse gas emissions continue to increase and warm the atmosphere at their current rate.
The study, which used data from NASA's Operation IceBridge airborne campaign, was published in Science Advances today.
In the next 200 years, the ice sheet model shows that melting at the present rate could contribute 19 to 63 inches to global sea level rise, said the team led by scientists at the Geophysical Institute at the University of Alaska Fairbanks.
«Read the rest of this article»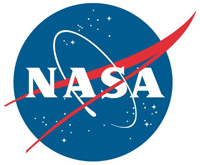 Pasadena, CA – NASA says that Greenland's fastest-moving and fastest-thinning glacier for most of the 2000s, the Jakobshavn Glacier, grew from 2018 into 2019, marking three consecutive years of growth according to recent data.
These images, produced using GLISTIN-A radar data as part of NASA's Oceans Melting Greenland (OMG) mission, show how much mass the glacier gained from 2016-17, 2017-18 and 2018-19.
«Read the rest of this article»
Written by Carol Rasmussen
NASA's Earth Science News Team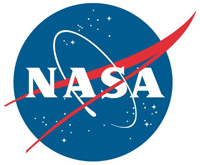 Washington, D.C. – NASA research shows that Jakobshavn Glacier, which has been Greenland's fastest-flowing and fastest-thinning glacier for the last 20 years, has made an unexpected about-face.
Jakobshavn is now flowing more slowly, thickening, and advancing toward the ocean instead of retreating farther inland. The glacier is still adding to global sea level rise – it continues to lose more ice to the ocean than it gains from snow accumulation – but at a slower rate.
«Read the rest of this article»
Written By Maria-José Viñas
NASA's Earth Science News Team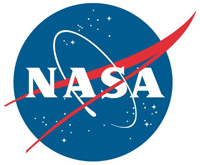 Washington, D.C. – This follows the finding, announced in November 2018, of a 19-mile-wide crater beneath Hiawatha Glacier – the first meteorite impact crater ever discovered under Earth's ice sheets. Though the newly found impact sites in northwest Greenland are only 114 miles apart, at present they do not appear to have formed at the same time.
If the second crater, which has a width of over 22 miles, is ultimately confirmed as the result of a meteorite impact, it will be the 22nd largest impact crater found on Earth.
«Read the rest of this article»
NASA Jet Propulsion Laboratory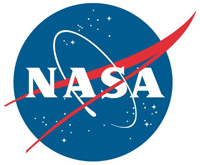 Pasadena, CA – A gigantic cavity – two-thirds the area of Manhattan and almost 1,000 feet (300 meters) tall – growing at the bottom of Thwaites Glacier in West Antarctica is one of several disturbing discoveries reported in a new NASA-led study of the disintegrating glacier.
The findings highlight the need for detailed observations of Antarctic glaciers' undersides in calculating how fast global sea levels will rise in response to climate change.
Researchers expected to find some gaps between ice and bedrock at Thwaites' bottom where ocean water could flow in and melt the glacier from below.
«Read the rest of this article»
Written by Bill Steigerwald
NASA's Goddard Space Flight Center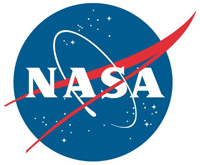 Greenbelt, MD – On rare calm days, the most striking thing you notice at an altitude of more than 8,000 feet on an Antarctic glacier is the silence.
"There was just no sound; no air handling equipment, no leaves rustling, no bugs, no planes or cars. So quiet you just heard your heartbeat," said Barbara Cohen, planetary scientist at NASA's Goddard Space Flight Center in Greenbelt, Maryland. Most of the time, however, there is a steady howl of bitter cold wind flowing down from the East Antarctic ice plateau. With a summer temperature hovering around zero Fahrenheit, "It's the wind that makes you cold," Cohen said.
«Read the rest of this article»
Written by Pat Brennan
NASA's Sea Level Portal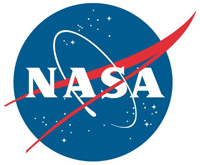 Pasadena, CA – A new NASA sea level simulator lets you bury Alaska's Columbia glacier in snow, and, year by year, watch how it responds. Or you can melt the Greenland and Antarctic ice sheets and trace rising seas as they inundate the Florida coast.
Computer models are critical tools for understanding the future of a changing planet, including melting ice, rising seas and shifting precipitation patterns. But typically, these mathematical representations — long chains of computer code giving rise to images of dynamic change — are accessible mainly to scientists.
«Read the rest of this article»