Topic: Grace Moodt
Fort Campbell, KY – A nursing team from the Blanchfield Army Community Hospital (BACH) Intensive Care Unit was recognized for their clinical research and hope to share their study with nurses from across the military at a TriService Nursing Research Conference next year.
The TriService Nursing Research Program's Research and Evidence-based Practice Dissemination course is a networking opportunity for Army, Navy and Air Force nursing professionals to present and share their research examining process improvement in military healthcare delivery systems and patient care.
«Read the rest of this article»

Clarksville, TN – A few years ago, Kristin Meeks was worried about her future. The Austin Peay State University student worked two jobs to help pay for school, but she'd need more free time if she wanted to enroll in APSU's prestigious School of Nursing.
"Nursing is my calling because I've always been drawn to science and to helping people," she said. "But the program is really demanding, so you don't have a lot of extra time to work."
«Read the rest of this article»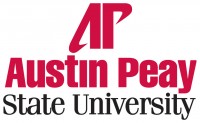 Indianapolis, IN – Dr. Grace Moodt, interim director of the Austin Peay State University School of Nursing, was invited to participate in Sigma Theta Tau International's (STTI) inaugural cohort of the Emerging Educational Administrator Institute(EEAI).
The STTI/Chamberlain College of Nursing Center for Excellence in Nursing Education administers the institute thanks to a grant from the Chamberlain College of Nursing.
«Read the rest of this article»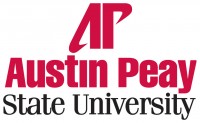 Clarksville, TN – Four Austin Peay State University professors were singled out Monday by their students and peers as exceptional teachers this year, earning them one of the University's top distinctions for tenure-track faculty members.
Dr. Lynn Sims, assistant professor of languages and literature; Dr. Eric Branscome, assistant professor of music; Dr. Grace Moodt, associate professor of nursing; and Dr. Rebecca Johansen, associate professor of biology, were named this year's Socrates Award winners, an honor bestowed by APSU annually to teachers who have excelled in motivating and inspiring their students.
«Read the rest of this article»
Austin Peay State University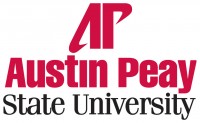 Clarksville, TN – Faculty and staff members at Austin Peay State University recently announced a number of publications, conferences and credentials as part of their professional and scholarly activities.
Dr. Sharon Mabry, professor of music, had her new book, "The Performing Life: A Singer's Guide to Survival," featured in the book review section of the latest Journal of the IAWM (International Alliance for Women in Music). The review listed her book as one of three recommended for reading. In addition, her book was noted in a review published in the Library Journal. «Read the rest of this article»
Her flight was canceled.
Dr. Chita Farrar, director of the Austin Peay State University School of Nursing, had just spent several days in Vancouver, where the July weather was a little grayer and a little colder than in Tennessee, and she was eager to return home.
But that didn't happen, following an overnight layover in Dallas, for another day. When she finally arrived back on campus, someone asked Farrar about her trip. She was unexpectedly upbeat.
"Our flight was canceled. We had bad weather. Was it worth it? Yes it was," she said.
That's because her visit to Canada (originally scheduled for Cancun, by the way, but rescheduled due to fears of swine flu) took her to the prestigious Sigma Theta Tau International Research Congress, where she and three faculty members showed off the work being done with APSU's nursing simulation labs. «Read the rest of this article»