Topic: Gravity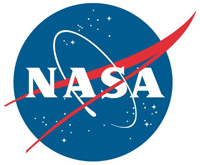 Washington, D.C. – NASA says the mystery surrounding the whereabouts of a supermassive black hole has deepened.
Despite searching with NASA's Chandra X-ray Observatory and Hubble Space Telescope, astronomers have no evidence that a distant black hole estimated to weigh between 3 billion and 100 billion times the mass of the Sun is anywhere to be found.
This missing black hole should be in the enormous galaxy in the center of the galaxy cluster Abell 2261, which is located about 2.7 billion light years from Earth.
«Read the rest of this article»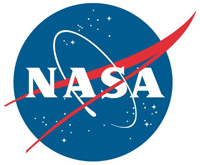 Houston, TX – The 21st SpaceX cargo resupply mission that launches from NASA's Kennedy Space Center in Florida carries a variety of critical research and technology demonstrations to the International Space Station.
The mission represents the first on an upgraded version of the company's Dragon cargo spacecraft designed to carry more science payloads to and from the space station.
Highlights of the payloads on this mission include:
«Read the rest of this article»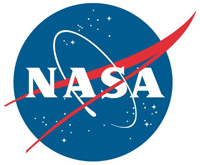 Washington, D.C. – But a neighboring shield may have helped our planet retain its atmosphere and eventually go on to develop life and habitable conditions. That shield was the Moon, says a NASA-led study in the journal Science Advances.
"The Moon seems to have presented a substantial protective barrier against the solar wind for the Earth, which was critical to Earth's ability to maintain its atmosphere during this time," said Jim Green, NASA's chief scientist and lead author of the new study. "We look forward to following up on these findings when NASA sends astronauts to the Moon through the Artemis program, which will return critical samples of the lunar South Pole."
«Read the rest of this article»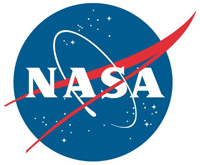 Pasadena, CA – When NASA's OSIRIS-REx spacecraft arrived at asteroid (101955) Bennu, mission scientists knew that their spacecraft was orbiting something special. Not only was the boulder-strewn asteroid shaped like a rough diamond, its surface was crackling with activity, shedding small pieces of rock into space.
Now, after more than a year and a half up close with Bennu, they're starting to better understand these dynamic particle-ejection events.
«Read the rest of this article»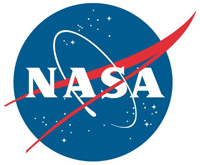 Pasadena, CA – Near Earth Asteroids, or NEAs, pass by our home planet all the time. But an SUV-size asteroid set the record this past weekend for coming closer to Earth than any other known NEA: It passed 1,830 miles (2,950 kilometers) above the southern Indian Ocean on Sunday, August 15th at 11:08pm CT (Saturday, August 15th at 9:08pm PDT).
At roughly 10 to 20 feet (3 to 6 meters) across, asteroid 2020 QG is very small by asteroid standards: If it had actually been on an impact trajectory, it would likely have become a fireball as it broke up in Earth's atmosphere, which happens several times a year.
«Read the rest of this article»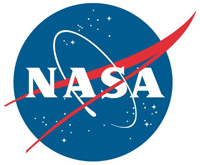 Pasadena, CA – NASA's Dawn spacecraft gave scientists extraordinary close-up views of the dwarf planet Ceres, which lies in the main asteroid belt between Mars and Jupiter. By the time the mission ended in October 2018, the orbiter had dipped to less than 22 miles (35 kilometers) above the surface, revealing crisp details of the mysterious bright regions Ceres had become known for.
Scientists had figured out that the bright areas were deposits made mostly of sodium carbonate – a compound of sodium, carbon, and oxygen.
«Read the rest of this article»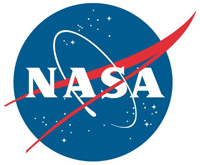 Pasadena, CA – NASA says that for most of human history our understanding of how planets form and evolve was based on the eight (or nine) planets in our solar system. But over the last 25 years, the discovery of more than 4,000 exoplanets, or planets outside our solar system, changed all that.
Among the most intriguing of these distant worlds is a class of exoplanets called hot Jupiters. Similar in size to Jupiter, these gas-dominated planets orbit extremely close to their parent stars, circling them in as few as 18 hours.
«Read the rest of this article»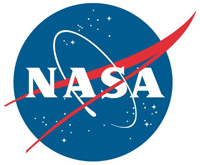 Pasadena, CA – The new research by scientists at NASA and the Italian Space Agency has implications for the entire Saturn system as well as other planets and moons.
Just as our own Moon floats away from Earth a tiny bit more each year, other moons are doing the same with their host planets. As a moon orbits, its gravity pulls on the planet, causing a temporary bulge in the planet as it passes.
Over time, the energy created by the bulging and subsiding transfers from the planet to the moon, nudging it farther and farther out. Our Moon drifts 1.5 inches (3.8 centimeters) from Earth each year.
«Read the rest of this article»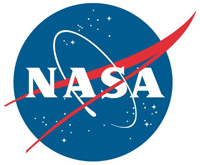 Washington, D.C. – The area around the supermassive black hole at the center of our Milky Way galaxy is dominated by gravity, but it's not the only force at play. According to new research from NASA's airborne telescope, the Stratospheric Observatory for Infrared Astronomy, or SOFIA, magnetic fields may be strong enough to control material moving around the black hole.
The research, presented this week at a meeting of the American Astronomical Society, could help answer longstanding mysteries about why our black hole is relatively quiet compared to others, and why the formation of new stars in our galaxy's core is lower than expected.
«Read the rest of this article»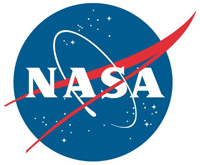 Pasadena, CA – The surface of Jupiter's moon Europa features a widely varied landscape, including ridges, bands, small rounded domes and disrupted spaces that geologists call "chaos terrain." Three newly reprocessed images, taken by NASA's Galileo spacecraft in the late 1990s, reveal details in diverse surface features on Europa.
Although the data captured by Galileo is more than two decades old, scientists are using modern image processing techniques to create new views of the moon's surface in preparation for the arrival of the Europa Clipper spacecraft.
«Read the rest of this article»