Topic: Greenland Ice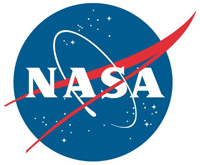 Pasadena, CA – To make better predictions about the future impacts of sea level rise, new techniques are being developed to fill gaps in the historic record of sea level measurements.
We know the factors that play a role in sea level rise: Melting glaciers and ice sheets add water to the seas, and warmer temperatures cause water to expand.
Other factors are known to slow the rise, such as dams impounding water on the land, stymying its flow into the sea.
«Read the rest of this article»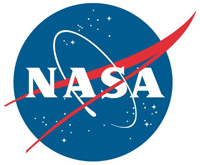 Pasadena, CA – NASA says Greenland has set a new record for ice loss in 2019, shedding the most mass from its giant ice sheet in any year since at least 1948.
The large loss – 532 billion tons -is a stark reversal of the more moderate rate of melt seen in the previous two years. And it exceeds Greenland's previous record of 464 billion tons, set in 2012. The record melt will likely raise average global sea level by 1.5 millimeters.
Using a hypothetical comparison, all the water combined would cover the entire state of California in more than 4 feet (1.2 meters) of water.
«Read the rest of this article»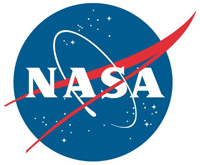 Pasadena, CA – NASA says observations from 11 satellite missions monitoring the Greenland and Antarctic ice sheets have revealed that the regions are losing ice six times faster than they were in the 1990s.
If the current melting trend continues, the regions will be on track to match the "worst-case" scenario of the Intergovernmental Panel on Climate Change (IPCC) of an extra 6.7 inches (17 centimeters) of sea level rise by 2100.
«Read the rest of this article»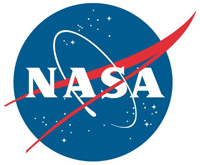 Greenbelt, MD – For eleven years from 2009 through 2019, the planes of NASA's Operation IceBridge flew above the Arctic, Antarctic and Alaska, gathering data on the height, depth, thickness, flow and change of sea ice, glaciers and ice sheets.
Designed to collect data during the years between NASA's two Ice, Cloud, and land Elevation Satellites, ICESat and ICESat-2, IceBridge made its final polar flight in November 2019, one year after ICESat-2's successful launch.
As the team and planes move on to their next assignments, the scientists and engineers reflected on a decade of IceBridge's most significant accomplishments.
«Read the rest of this article»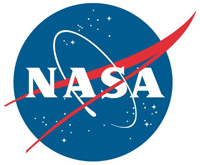 Pasadena, CA – The Greenland Ice Sheet is rapidly melting, having lost 3.8 trillion tons of ice between 1992 and 2018, a new study from NASA and the European Space Agency (ESA) finds. The study combined 26 independent satellite datasets to track global warming's effect on Greenland, one of the largest ice sheets on Earth, and the ice sheet melt's impact on rising sea levels.
The findings, which forecast an approximate 3 to 5 inches (70 to 130 millimeters) of global sea level rise by 2100, are in alignment with previous worst-case projections if the average rate of Greenland's ice loss continues.
«Read the rest of this article»
NASA Goddard Space Flight Center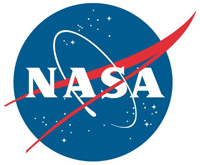 Greenbelt, MD – An international team of researchers, including a NASA glaciologist, has discovered a large meteorite impact crater hiding beneath more than a half-mile of ice in northwest Greenland. The crater — the first of any size found under the Greenland ice sheet — is one of the 25 largest impact craters on Earth, measuring roughly 1,000 feet deep and more than 19 miles in diameter, an area slightly larger than that inside Washington's Capital Beltway.
The group, led by researchers from the University of Copenhagen's Centre for GeoGenetics at the Natural History Museum of Denmark worked for the past three years to verify their discovery, which they initially made in 2015 using NASA data. Their finding is published in the November 14th issue of the journal Science Advances.
«Read the rest of this article»
Written by Maria-Jose Viñas
NASA's Earth Science News Team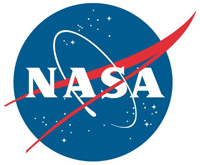 Greenbelt, MD – Operation IceBridge, NASA's airborne survey of polar ice, ended its eighth spring Arctic campaign on May 21st. During their five weeks of operations, mission scientists carried out six research flights over sea ice and ten over land ice.
"We collected data over key portions of the Greenland Ice Sheet, like the fast-changing Zachariae Isstrom Glacier, and we got the broad geographic coverage of Arctic sea ice we needed," said Nathan Kurtz, IceBridge's project scientist and a sea ice researcher at NASA's Goddard Space Flight Center in Greenbelt, Maryland.
«Read the rest of this article»
Written by Alan Buis
NASA's Jet Propulsion Laboratory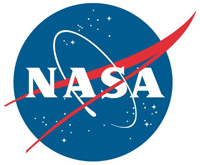 Pasadena, CA – NASA is sending scientists around the world in 2016 – from the edge of the Greenland ice sheet to the coral reefs of the South Pacific – to delve into challenging questions about how our planet is changing and what impacts humans are having on it.
While Earth science field experiments are nothing new for NASA, the next six months will be a particularly active period with eight major new campaigns taking researchers around the world on a wide range of science investigations.
«Read the rest of this article»
Written by Maria-José Viñas
NASA's Earth Science News Team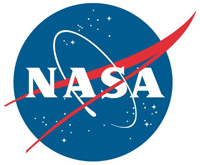 Washington, D.C. – On Greenland's ice sheet, a vast icy landscape crisscrossed by turquoise rivers and dotted with meltwater lakes, a small cluster of orange camping tents popped up in late July. The camp, home for a week to a team of researchers, sat by a large, fast-flowing river.
Just half a mile (a kilometer) downstream, the river dropped into a seemingly bottomless moulin, or sinkhole in the ice. The low rumble of the waters, the shouted instructions from scientists taking measurements, and the chop of the blades of a helicopter delivering personnel and gear were all that was heard in the frozen landscape.
«Read the rest of this article»
Written by Alan Buis
NASA's Jet Propulsion Laboratory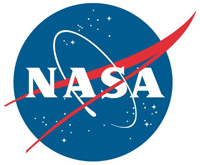 Pasadena, CA – A new study by researchers at NASA and the University of California, Irvine, finds a rapidly melting section of the West Antarctic Ice Sheet appears to be in an irreversible state of decline, with nothing to stop the glaciers in this area from melting into the sea.
The study presents multiple lines of evidence, incorporating 40 years of observations that indicate the glaciers in the Amundsen Sea sector of West Antarctica "have passed the point of no return," according to glaciologist and lead author Eric Rignot, of UC Irvine and NASA's Jet Propulsion Laboratory in Pasadena, California.
«Read the rest of this article»