Topic: Higher education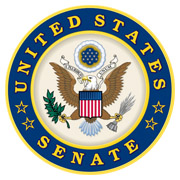 Washington, D.C. – Senate education committee Chairman Lamar Alexander (R-Tenn.) said "now is the time to pass permanent funding for Historically Black Colleges and Universities and other Minority Serving Institutions."
Alexander made his remarks on the Senate floor after Senate Democrats blocked Alexander's bipartisan package of higher education proposals that includes $255 million in permanent annual funding for HBCUs and simplifying the FAFSA federal aid application that 8 million minority students fill out each year.
«Read the rest of this article»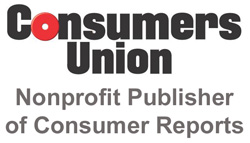 Washington, D.C. – Consumers Union, the policy and advocacy division of Consumer Reports, praised a group of Senators today for introducing a package of bills that will help make college more affordable and assist those struggling to pay off their education debt.
The bills aim to ensure Pell grants cover more of the cost of higher education, enable Americans to refinance their loans at lower rates, and create a path for more students to afford community college without going into debt.
«Read the rest of this article»
Corporate leader to spearhead effort in coordination with state leadership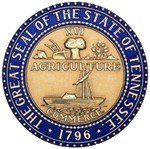 Nashville, TN – Tennessee Governor Bill Haslam today announced that Randy Boyd will join his administration as special advisor to the governor for Higher Education to focus on affordability, access and quality of state programs.
Boyd will consult with a formal working group appointed by Haslam made up of the governor, executive director of the Tennessee Higher Education Commission (THEC), chancellor of the Tennessee Board of Regents (TBR), and president of the University of Tennessee. Although Boyd's position will be full-time, he will be working for the state on a voluntary, unpaid basis. «Read the rest of this article»
With tax season fast approaching the IRS would like to ensure you have the best information available to make informed decisions on tax matters as you prepare your 2010 income tax returns.
Got Kids? They may have an impact on your tax situation. Listed below are the top 10 things the IRS wants you to consider if you have children.
Dependents
In most cases, a child can be claimed as a dependent in the year they were born. For more information see IRS Publication 501, Exemptions, Standard Deduction, and Filing Information
Child Tax Credit
You may be able to take this credit on your tax return for each of your children under age 17. If you do not benefit from the full amount of the Child Tax Credit, you may be eligible for the Additional Child Tax Credit. The Additional Child Tax Credit is a refundable credit and may give you a refund even if you do not owe any tax. For more information see IRS Publication 972, Child Tax Credit. «Read the rest of this article»
Video: English | Spanish | ASL Podcast: English
Washington — In support of the Administration's efforts to promote access and affordability of college education, the Internal Revenue Service today launched a new Web section highlighting various tax breaks and 529 plan changes designed to help parents and students pay for college.
The new Tax Breaks for Education section on IRS.gov includes tips for taking advantage of long-standing education deductions and credits. The "one-stop" location for higher education information includes a special section highlighting 529 plans and frequently asked questions. The web section also features two key changes that will be in effect during 2009 and 2010 that were included in the American Recovery and Reinvestment Act (ARRA), enacted earlier this year.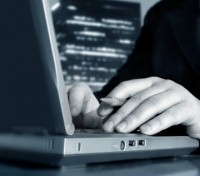 One change allows families saving for college to use popular 529 plans to pay for a student's computer-related technology needs. Under the other change, more parents and students will be able to use a federal education credit to pay part of the cost of college using the new American opportunity credit.
"With many families struggling to afford college, we want every eligible taxpayer to know about their options and take advantage of all the tax breaks they can," IRS Commissioner Doug Shulman said. "529 plans have become a very attractive way to save for college, and our web section is designed to help people get information about these plans. In addition, the new American opportunity credit can help many parents and students pay part of the cost of the first four years of college."
Here are further details on the expanded 529 plans and the new American opportunity credit. «Read the rest of this article»
APSU faculty, staff achieve goals through pursuits
Faculty and staff at Austin Peay State University recently brought recognition to the University through their professional, scholarly and personal development activities.
Christina Chester-Fangman, instruction librarian and assistant professor, had a "recipe" included in the Library Instruction Cookbook published by the Association of College and Research Libraries (ACRL). Unveiled at the recent American Library Association (ALA) Annual Conference in Chicago, Ill., the book is a practical collection of "learning recipes" that includes plans for conducting learning sessions and indicating how these exercises teach research skills from the ACRL Information Literacy Competency Standards for Higher Education. Her entry, "CABLE Cook-off: Learning to Evaluate Web Sites," teaches undergraduate students five criteria by which they can judge Web sites to determine those that are appropriate to cite for college-level papers and projects.
Melony Shemberger, communication specialist in public relations and marketing, finished the Big Kids' Triathlon (500-yard swim, 18-mile bike, 5-K run) held July 26 in Paducah, Ky., with an overall time of 1:56:10. She will compete July 31 in the annual Fancy Farm (Ky.) 5-K run and then Aug. 9 in an Olympic-distance duathlon in Mattoon, Ill.
Scott Shumate, digital services assistant in Woodward Library, presented APSU's "Collaborative Veterans' Oral History Project" at the Tennessee CONTENTdm User's Group meeting held July 22 at Middle Tennessee State University.
Despite tight revenues, state finishes fiscal year on schedule, lawmakers save jobs, education programs. (See complete text below of newly published Public Chapters of the Tennessee Code Annotated.)
NASHVILLE – While several other states struggle to close out the fiscal year ending Wednesday, Tennessee has already published new laws passed during its recently completed legislative session.
"We didn't have a $24 billion shortfall in revenue like the legislators in California are struggling with, but it was still a tight budget year in Tennessee," Senator Lowe Finney of Jackson, incoming chairman of the Senate Democratic Caucus, said.
Still, we were able to protect our better schools program – pre-K in particular – and we can move ahead with projects that will put Tennesseans back to work.
That's good for our families, our hometown economies and our state revenue. As more jobs begin to open up – thanks to projects like the West Tennessee industrial megasite – we can build a stable tomorrow for Tennesseans.
Among the laws now in effect:
Increased energy efficiency is now required in state buildings and vehicles.
Sex offenders are prohibited from being within 1,000 feet of certain places where children are likely to gather.
Tennessee driver's licenses now print birthdates larger to make them easier for retailers to read.
Vending machines installed on state property after July 1 must use energy efficient lighting, and the new lighting must be installed on any that are repaired.
«Read the rest of this article»
New Financial Aid Benefits Allow Borrowers to Pay Back Loans Based on Their Income
WASHINGTON, D.C. – Starting today, federal student loans will become more affordable to repay as a new Income-Based Repayment (IBR) program takes effect.  IBR will allow borrowers to cap their monthly loan payments based on how much income they earn. This program, in conjunction with a lower interest rate on subsidized – or need-based – student loans and an increase in the Pell Grant scholarship, will help make college more affordable and help alleviate devastating student loan burdens for millions of students, recent graduates and other borrowers.
"This help couldn't be coming at a better time for borrowers in this tough economy, or for current and future students facing an escalating college affordability crisis," said U.S. Rep. George Miller (D-CA), chair of the House Education and Labor Committee. "These benefits will make a serious difference for students and families working very hard to pay for college, and will provide millions of borrowers more flexibility in choosing a career they truly desire rather than one made necessary due to crippling student debt."
"Under this new program, students no longer have to choose between serving their nation and communities and tackling a mountain of college debt," explained U.S. Senator Edward M. Kennedy (D-MA).  "Our nation is better and stronger when the best and brightest young Americans choose careers in public service." «Read the rest of this article»
(Nashville, TN) – Adam Haynes, President of the Tennessee Federation of College Democrats issued the following statement in support of President Obama's plan presented today to make college more affordable and accessible to college students in this country:
Students in Tennessee -like young people all across America-are struggling to cope with the skyrocketing cost of higher education. In recent decades tuition has grown ten times faster than a typical family's income – putting an undue strain on families and making the cost of higher education too expensive for far too many. «Read the rest of this article»
Week of March 23-27,2009
Budget proposal presented to lawmakers

Stimulus funds will foot much of the TennCare bill

Higher Education may dodge a bullet

Unemployment Insurance

Testimony on "wine in grocery stores"

Is the Tennessee Plan constitutional?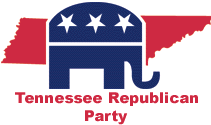 After months of uncertainty while the United States Congress wrangled over details of the American Recovery and Reinvestment Act (ARRA), the Governor presented his initial budget proposal Monday night to a Joint Convention of the House and Senate. Because of the unprecedented economic situation facing Tennessee, the Governor is proposing a multi- year approach, and laying out possibilities for the next four years. He explained that much of the ARRA money, which totals approximately $5 billion over two years for Tennessee, comes with strings attached and has essentially already been earmarked by Congress. «Read the rest of this article»