Topic: HIV/AIDS
World AIDS Day is December 1st, 2014


Nashville, TN – More than 16,000 people in Tennessee are living with Human Immunodeficiency Virus, HIV, and that number is growing. In the five years between 2009 and 2013, an average of 871 additional Tennesseans each year became infected.
HIV attacks the body's immune system, causing a life-threatening illness known as Acquired Immunodeficiency Syndrome, or AIDS. When a person has AIDS, his or her body's natural defense system loses its ability to fight infections. That person is then at increased risk of suffering or dying from many other diseases and illnesses. The average annual AIDS death toll in Tennessee for the 2009-2013 period was 294. «Read the rest of this article»
Effort to eliminate daylight savings time was turned back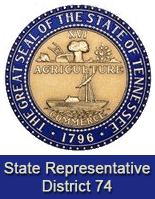 Nashville, TN – Despite suggestions this bill, had widespread support across Tennessee, the State Government Committee defeated this proposal to eliminate Daylight Savings Time in Tennessee.
During discussions on the bill, various legislators raised concerns about the impact on commerce in our state, in addition to creating unnecessary confusion. In order to appease critics, an amendment was offered that would have exempted East Tennessee from the proposal, which would have created a two hour time difference in certain parts of the state.
The bill was ultimately defeated. «Read the rest of this article»
World Aids Day is December 1st, 2013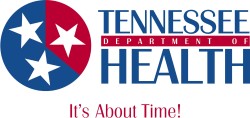 Nashville, TN – The world changed dramatically in 1981. IBM sold its first personal computer loaded with MS DOS software. The space shuttle Columbia made its inaugural flight. MTV brought music videos into living rooms.
Just when it appeared technology was making life better for nearly everyone, doctors in San Francisco, CA were baffled by an illness that defied all known treatment. That frightening, incurable disease would soon become known as Acquired Immune Deficiency Syndrome, or AIDS.
«Read the rest of this article»
National Women and Girls HIV/AIDS Awareness Day is March 10th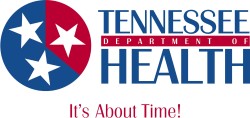 Nashville, TN – HIV/AIDS is a serious public health issue affecting nearly 280,000 women and adolescent girls in the United States. In Tennessee, about one in four people newly diagnosed with HIV/AIDS is female, and the Centers for Disease Control and Prevention estimates that one in five people living with HIV in the United States do not know they are infected.
The Tennessee Department of Health is observing National Women and Girls HIV/AIDS Awareness Day March 10th by calling on women and girls to learn about HIV/AIDS prevention and the importance of getting tested. «Read the rest of this article»
National Black HIV/AIDS Awareness Day is February 7th, 2011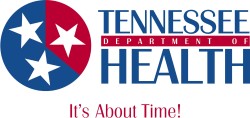 Nashville, TN – The HIV/AIDS pandemic disproportionately affects African-Americans in Tennessee. In an effort to draw attention to this crisis among black communities, the Tennessee Department of Health will observe National Black HIV/AIDS Awareness Day on February 7th, 2011. This event provides individuals in African-American communities a chance to learn about HIV/AIDS, the importance of early detection and how to protect themselves from HIV infection.
"National Black HIV/AIDS Awareness Day is an excellent opportunity for African-Americans in Tennessee to get tested for HIV and learn more about how HIV is impacting communities across our state," said Carolyn Wester, MD, MPH, medical director of the state's HIV/AIDS/STD section. "Free testing events are offered in every major city. I encourage everyone to have an HIV test and learn how to protect yourself from acquiring or transmitting HIV." «Read the rest of this article»
"Get yourself tested" to reduce burden of STD's in Tennessee

Nashville – Tennessee ranks 11th in the nation for reported cases of sexually transmitted diseases. The Department of Health is working to educate Tennesseans on ways to reduce the burden of these preventable infections during STD Awareness Month this April. The goal of this annual health observance is to raise awareness about the impact of STDs and the importance of preventing, testing for and treating these diseases.
"People don't like to talk about these diseases, but they will not go away if we ignore them," said Health Commissioner Susan R. Cooper, MSN, RN. "We urge Tennesseans to learn how to prevent sexually transmitted infections and to talk to their health providers to learn if they are at risk."
The "GYT-Get Yourself Tested" campaign is the primary focus of national STD Awareness Month activities this year, urging people to get tested for STDs. GYT also stands for "Get Yourself Talking," an element of the campaign targeting young people who may be uncomfortable or uncertain about asking medical providers for sexual health services or talking to their partners or friends about testing.
Of the 50 states, Tennessee ranks 11th for numbers of cases of Chlamydia, sixth for syphilis, 12th for gonorrhea and 17th for HIV/AIDS. Department of Health and Centers for Disease Control statistics show young people are particularly at risk: «Read the rest of this article»
Free and Confidential Testing for Tennessee Residents

NASHVILLE – The Tennessee Department of Health will join health providers and advocates across the country in observing National HIV Testing Day on Saturday, June 27. The goal of this observance is to promote public awareness and prevention of HIV, and the Tennessee Department of Health is encouraging all sexually active Tennesseans to get tested for HIV. TDOH provides free, confidential testing across the state in local county health departments.
Department of Health statistics show the urgent need for raising awareness about HIV. In 2007, there were 1,043 persons who were newly identified with the HIV virus in Tennessee. The largest number of HIV/AIDS cases occurred among persons aged 35-44 years and accounted for 30 percent of all cases diagnosed in 2007. Among those newly diagnosed cases, 74 percent were men and 26 percent were women; 64 percent of the total were African American.
According to estimates from the Centers for Disease Control and Prevention, there are 1,106,400 million HIV-positive individuals nationwide, and one in five of those are unaware that they have HIV. Nationwide, someone is infected with HIV every 49 seconds. TDOH experts note that the virus affects all age groups, and stress the importance of early detection of HIV. «Read the rest of this article»
Forty years ago, patrons and supporters of the Stonewall Inn in New York City resisted police harassment that had become all too common for members of the lesbian, gay, bisexual, and transgender (LGBT) community. Out of this resistance, the LGBT rights movement in America was born. During LGBT Pride Month, we commemorate the events of June 1969 and commit to achieving equal justice under law for LGBT Americans.
LGBT Americans have made, and continue to make, great and lasting contributions that continue to strengthen the fabric of American society. There are many well-respected LGBT leaders in all professional fields, including the arts and business communities. LGBT Americans also mobilized the Nation to respond to the domestic HIV/AIDS epidemic and have played a vital role in broadening this country's response to the HIV pandemic.
Due in no small part to the determination and dedication of the LGBT rights movement, more LGBT Americans are living their lives openly today than ever before. I am proud to be the first President to appoint openly LGBT candidates to Senate-confirmed positions in the first 100 days of an Administration. These individuals embody the best qualities we seek in public servants, and across my Administration — in both the White House and the Federal agencies — openly LGBT employees are doing their jobs with distinction and professionalism. «Read the rest of this article»
The Hispanic Organization for Progress and Education (H.O.P.E.) will host its annual Health Initiative Outreach "All About Women" Health Conference dedicated to National Women's Health promotion.
The conference will be held Saturday, May30, 2009 at the Riverview Inn Hotel, 50 College Street, Clarksville, TN  37040, from 10:00 a.m. to 4p.m.  (www.theriverviewinn.com).
The aim of our event is to enhance partnerships between women and Montgomery County health professionals in order to improve the health of women in our community and promote health awareness, in general. «Read the rest of this article»
In the current economy, many charities are facing bleak prospects for the coming year. End-of-year donations serve a dual function: boosting the bottom lines of non-profits dedicated to assisting people or meeting specific community needs, and giving donors the opportunity to make tax-deductible contributions that can be applied to their 2008 taxes. Over the next week, we will profile a number of community agencies and organizations who can benefit from your generosity.

CAMTAN is the local organization assisting individuals affected by the HIV pandemic within our own demographic. an IRS certified local 501 (C) 3 non-profit in need of community support.
As 2008 comes to a close, consider making a tax-deductible donation to this Clarksville-based non-profit. Started by a small collective of local ministerial leaders and lay people, the Clarksville Area Ministers Technical Assistance Network (CAMTAN) seeks to provide assistance, support and education to persons affected by the HIV/AIDS pandemic and the greater community. «Read the rest of this article»