Topic: Hospital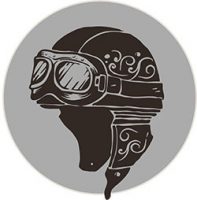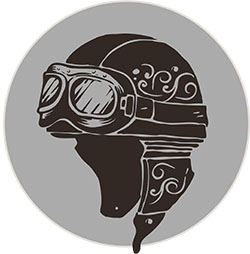 Clarksville, TN – I just returned from a four day three night trip to the Great Smoky Mountains. It's a trip I make at least a couple of times a year. The Smokies are just a couple of hours down I-40 so it's an easy ride for me.
What began as a three man trip turned into a group of seven brothers eager to take whatever the landscape could throw at us.
Of course we did the Devil's Triangle, Tail of the Dragon, Wayah Road, the Moonshiner and a day trip to Helen Georgia. We had hot and steamy weather, for the most part, although a portion of the group were drenched in a downpour on Friday afternoon.
«Read the rest of this article»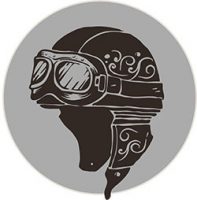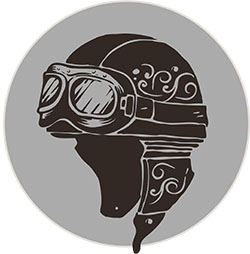 Clarksville, TN – When I first began this journey, I was struck by how welcoming bikers were. I was meeting a whole new group of people that I had NEVER met. With my background in broadcasting, it was only natural that most people knew me, or had heard of me.
I wasn't sure what to expect.
In the world I had come from, it was VERY superficial and VERY political. You really didn't know who your friends were and there were only a handful of people you could trust. Most people I had to work with only cared about what they could get from you, or what you could do for them.
«Read the rest of this article»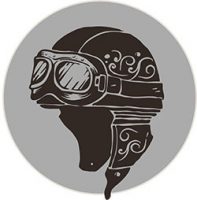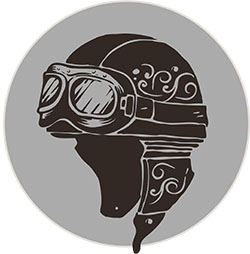 Clarksville, TN – One of the many things I absolutely LOVE about this journey I'm on is the people I meet. From the very first trip I took, to the ride I had with friends this weekend, I hear the most amazing stories of their motorcycle journey.
I've been struck by the number of "former" bikers who quit riding for a variety of reasons. Some of them are due to illness, surgery, or age. One of the most common themes though, are bikers I meet who quit riding after they had an accident.
I've had brothers show me their scars, or describe in intimate detail the injuries they suffered that drove them away from their motorcycle.
«Read the rest of this article»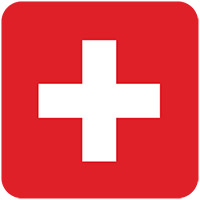 Clarksville, TN – It can happen to anyone—a call in the night that a friend or family member has been in an accident and is on the way to the hospital; a two-day scheduled surgery that turns into a major stay in the intensive care unit; or some other emergency that requires your absence from home for a week or more.
Needing to pack when you are under intense stress is a recipe for forgetting some essential that you just couldn't get on your list at the last minute.
«Read the rest of this article»
Clarksville, TN – Walker and Judy McCutcheon are big Elvis Presley fans.
HUGE!
And if you know the two retired Fort Campbell school teachers, then you know what a big understatement that is.
But their love and appreciation of the music of their generation, runs deeper than just the legend the world knows simply by his first name….Elvis.
«Read the rest of this article»
Dallas, TX – In the case of mild or moderate strokes, getting treatment ultra-fast – within 90 minutes of experiencing symptoms – greatly reduces the risk of suffering disability, according to a new study reported in the American Heart Association's journal Stroke.
The American Heart Association/American Stroke Association recommends getting to a hospital within three hours of the onset of stroke symptoms. According to guidelines, clot-busting drugs may be given to treat stroke up to  4.5 hours after the onset of symptoms.
«Read the rest of this article»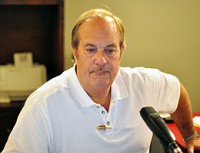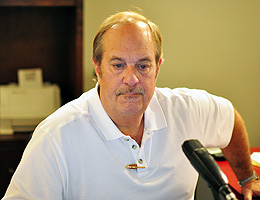 Clarksville TN – I've been dealing with a terrible back problem for the last month. I can unfortunately sympathize with those of you who have had a similar experience. It has been the most excruciating pain I've ever had to deal with, and I've been through two hip replacements.
While trying to get to the bottom of my problem, I found myself unable to withstand an MRI. The pain was too great.  So, my doctor recommended I go to the emergency room where I could get immediate treatment for the pain, and we would try another MRI the next day.
I did NOT want to go to that hospital. «Read the rest of this article»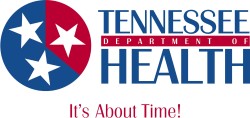 Nashville, TN – A simple bedside test soon to be required for all babies born in Tennessee can detect a significantly higher number of critical congenital heart defects. Pulse oximetry testing will become part of the standard Recommended Uniform Screening Panel now in place across Tennessee effective January 1st, 2013.
Currently, Tennessee screens 29 conditions that are part of the National Recommended Uniform Screening Panel. Pulse oximetry, which determines the amount of oxygen in a baby's blood and also measures heart rate, can help identify up to 20 percent more babies with defects than previous exam methods. «Read the rest of this article»

Clarksville, TN – On May 6th, 2011, around 2:07pm, officers responded to the 300 Block of 8th Street in reference to a man that had been shot. When officers arrived they found a 35 year old man that had been shot sitting on a curb.
According to witness accounts, they saw the victim running in the area of Kellogg Street and Farris Drive and then saw another man exit a white Mazda pickup truck and start shooting at the 35 year old man. There were multiple handgun rounds fired at the victim. 
«Read the rest of this article»