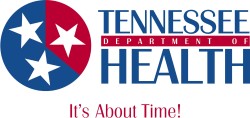 Nashville, TN – A simple bedside test soon to be required for all babies born in Tennessee can detect a significantly higher number of critical congenital heart defects. Pulse oximetry testing will become part of the standard Recommended Uniform Screening Panel now in place across Tennessee effective January 1st, 2013.
Currently, Tennessee screens 29 conditions that are part of the National Recommended Uniform Screening Panel. Pulse oximetry, which determines the amount of oxygen in a baby's blood and also measures heart rate, can help identify up to 20 percent more babies with defects than previous exam methods.
"We're very pleased Tennessee Governor Bill Haslam signed this new screening requirement into law this past March," Health Commissioner John Dreyzehner, MD, MPH, said. "This test will complement the 51 separate screenings done by our state lab on each of the approximately 80,000 babies born in Tennessee every year and will be another effective tool in our effort to combat infant mortality and preventable illness for our youngest Tennesseans."
The Tennessee Department of Health Genetics Advisory Committee reports eight of every 1,000 infants born in the state has some form of critical congenital heart disease, from very mild to life- threatening. This screening will detect seven of the most critical congenital heart disease forms, which is estimated to be about 100 infants a year.
"This painless test involves placing sensors on a baby's hand and foot at a time greater than 24 hours after birth and before the baby leaves the hospital," said Bridget McCabe, MD, MPH, Tennessee Department of Health director of quality improvement and chair of the Tennessee Genetics Advisory Committee. "These sensors help health care providers evaluate oxygen saturation in the body, and determine if there is a need for additional testing or treatment.  Studies estimate previous methods of examination identified perhaps 50 percent of critical congenital heart issues, while the new testing can reveal closer to 80 percent."
Each time a baby is born in Tennessee, a hospital submits a few drops of blood taken from the heel to the Tennessee Department of Health laboratory for screening. The department both performs the test and follows up with the baby's doctors and family in the event of a positive screen.
"If the pulse oximetry testing indicates a potential problem, physicians may repeat the process or move to more specific tests, such as an echocardiogram, to diagnose the condition. In some cases, a clinical geneticist can work with the family on explaining future risks. Most importantly, however, is the fact early detection can trigger medications or surgeries to address the problem," said McCabe.
TDH is developing educational materials for parents, hospitals and primary care providers to explain the new testing requirements and the process for conducting the test.
About the Tennessee Department of Health
The mission of the Tennessee Department of Health is to protect, promote and improve the health and prosperity of people in Tennessee. For more information about TDH services and programs, visit http://health.state.tn.us/ .