Topic: Blood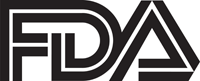 Silver Spring, MD – The U.S. Food and Drug Administration (FDA) continues to play a critical role in accelerating medical countermeasures to treat and prevent Coronavirus (COVID-19).
As part of the response to this pandemic, the agency is taking the lead on a national effort to facilitate the development of, and access to, two investigational therapies derived from human blood.
«Read the rest of this article»
American Red Cross
Nashville, TN – Every two seconds someone in the U.S. needs blood. To help meet the constant demand for lifesaving blood donations and prevent blood shortages this winter, the American Red Cross is urging individuals and organizations to be winter heroes by hosting a blood drive.
Right now, the Red Cross needs about 6,500 additional groups across the country to host blood drives in December, January and February to ensure blood will be there for patients who rely on blood products.
«Read the rest of this article»
Nashville, TN – During Red Cross Month in March, the American Red Cross encourages eligible donors to join in its lifesaving mission by giving blood.
Since 1943, every U.S. president has designated March as Red Cross Month to recognize how the Red Cross helps people across the country and around the world. Red Cross Month is a celebration of supporters, who are the face of the Red Cross in their communities and bring hope to people facing emergencies.
«Read the rest of this article»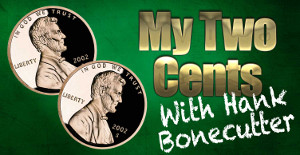 Clarksville, TN – I took a motorcycle trip this weekend and with it comes lots of time for reflection as I roll down the highway. It's one of my greatest pleasures now. The music and me. Alone.
It's been a sad couple of years for losing musical icons. It seemed like every day there was one right after another. I remember thinking, "boy this year sucks." Then another, and another.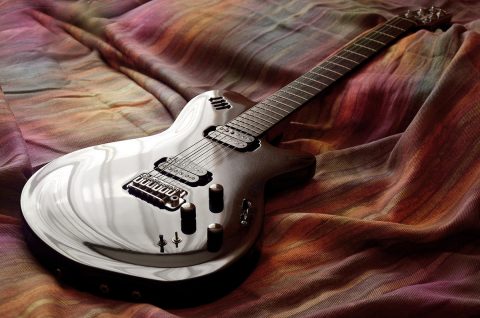 «Read the rest of this article»
American Heart Association Rapid Access Journal Report
Dallas, TX – People with pacemakers or defibrillators who experience only short episodes of an abnormal heart rhythm known as atrial fibrillation have a very low risk of stroke, suggesting that anticoagulants in this group of patients were not likely to reduce the risk for stroke, according to new research in the American Heart Association's journal Circulation.
Atrial fibrillation is the most common abnormal heart rhythm, affecting approximately 2.7 million Americans.
«Read the rest of this article»
American Heart Association Rapid Access Journal Report
Dallas, TX – Patients aged 50 and older with recent asthma activity were significantly more likely than non-asthmatics to experience abdominal aortic aneurysm rupture and sudden death, according to new research published in Arteriosclerosis, Thrombosis and Vascular Biology, an American Heart Association journal.
The main artery in the body, called the aorta, carries blood to the whole body. When this vessel becomes weakened it can form a balloon-like bulge that may rupture and if left untreated can cause sudden death.
«Read the rest of this article»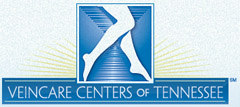 Clarksville, TN – Dr. Stephen Daugherty, the medical director of VeinCare Centers of Tennessee in Clarksville, Tennessee, presented his leading clinical experience treating pelvic venous congestion syndrome at the annual meeting of the American Venous Forum (AVF) on February 25th.
The American Venous Forum is an organization of physicians, mostly academic vascular surgeons, with interests in venous disorders. Dr. Daugherty was the first American to report a series of patients with pelvic congestion syndrome (PCS) due to compression of the veins of the pelvis two years ago when he previously reported at the AVF meeting.
«Read the rest of this article»
Now I Lay Me Down To …

Nashville, TN – Sleep is not a luxury; it is a basic health need long known to affect a person's ability to think and function.
Increasingly scientists and researchers are learning more about other values of sleep that may impact health and help improve and extend lives. «Read the rest of this article»
Written by Whitney Clavin
NASA's Jet Propulsion Laboratory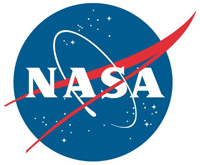 Pasadena, CA – Supernovas are often thought of as the tremendous explosions that mark the ends of massive stars' lives. While this is true, not all supernovas occur in this fashion. A common supernova class, called Type Ia, involves the detonation of white dwarfs — small, dense stars that are already dead.
New results from NASA's Spitzer Space Telescope have revealed a rare example of Type Ia explosion, in which a dead star "fed" off an aging star like a cosmic zombie, triggering a blast. The results help researchers piece together how these powerful and diverse events occur.
«Read the rest of this article»
High blood levels of these DNA particles may eventually help identify patients at risk for further serious heart problems.
Dallas, TX – DNA fragments in your blood may someday help doctors quickly learn if chest pain means you have narrowed heart arteries, according to a new study published in the American Heart Association journal Arteriosclerosis, Thrombosis, and Vascular Biology.
The study involved 282 patients, ages 34 to 83, who reported chest pain and were suspected of having coronary artery disease. Researchers used computed tomography imaging to look for hardened, or calcified, buildup in the blood vessels that supply the heart. Blood samples also were tested for bits of genetic material. Release of small DNA particles in the blood occurs during chronic inflammatory conditions such as coronary artery disease. «Read the rest of this article»