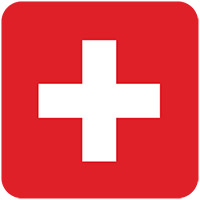 Clarksville, TN – It can happen to anyone—a call in the night that a friend or family member has been in an accident and is on the way to the hospital; a two-day scheduled surgery that turns into a major stay in the intensive care unit; or some other emergency that requires your absence from home for a week or more.
Needing to pack when you are under intense stress is a recipe for forgetting some essential that you just couldn't get on your list at the last minute.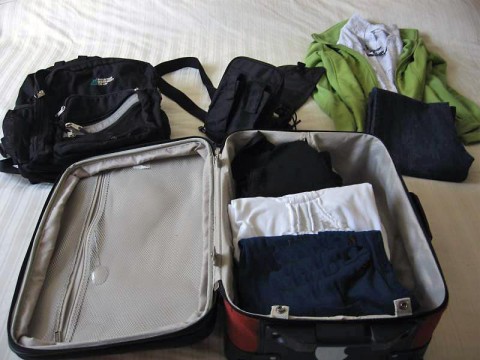 Below is a suggested list of items to place in a suitcase that you can grab at the last minute without fear of getting far from home and not being able to retrieve the item when you most wish you could.
Emergency Packing Tips
Pack a week's worth of clothing, shoes, and sleeping garments. You'll need not only light-weight items but sweaters or sweatshirts in case the hospital believes frigid temperatures are going to keep down the germs. Shoes include at least two or three pairs of very comfortable shoes—and house slippers. Whatever you leave behind may require a trip to the hospital gift shop where you'll be paying at least twice what the item would have cost at your local store.
Include cash and credit cards to cover any emergency. You may need to buy three meals a day for a week or more.
Pack at least a week's medications for yourself and anyone else in your family who might either be the patient or a caretaker. The patient's medications should always be taken so that health care workers can witness what possible conflicts might occur. If the patient is in crisis, you may not want to leave the hospital to retrieve anything that was left behind.
Your cell phone, iPad, computer or other electronic devices are necessities. Also be sure you have any address book in case you have to get in touch with people who might not be included in your cell phone data.
Leave all valuables like rings and other jewelry at home to prevent theft or loss. The patient will not be able to have any jewelry on if surgery is required.
Items you may also want to have packed are soap, tissues, shampoo, toothbrush, toothpaste, mouthwash, razors, room deodorizer, hair spray, hand sanitizer, shower cap, plastic bags for personal items and dirty clothes, comb, brush, curling iron, make-up, etc. Yes, some hospitals have these items available but only if you have had to use postage-size tissues that feel like sandpaper will this list make sense. Also, if you need to buy these items in the gift shop will you feel the pinch in your wallet.
Bathrobes are essential. Only if you have experienced the lovely bareback hospital gowns will you see how welcome a warm bathrobe can be.
Make sure you have a steno pad or small notebook in your luggage. Thank you notes are also helpful. Keeping a record of which hospital employees give super service will assist you when you write the hospital administrator after your stay in the facility. People who do a good job deserve a compliment where it can make a difference; on the other hand, those who create a problem should have this brought to the attention of those who can correct the situation. Don't forget people like those who deliver meals, clean rooms and assist you in learning about available services when you are giving compliments.
HINT: Some hospitals have places for family members to shower or wash clothing during long stays. Be sure to talk with hospital volunteers who can help you with extra needs.
Take books, puzzles, playing cards or other forms of amusement with you. Hours at a hospital can be long and stressful if you have no way to help you pass the time. (Also, make sure you have ways to conceal electronic devices when not in use. All hospitals unfortunately have people who roam the halls looking for easy pickings!)
Have a plan in place for pet care while you are away. Knowing your pet is safe can bring needed peace of mind.
Make sure that you take care of yourself also while you are the caretaker. Going without sleep may be a necessity, but you still have to eat well and get some exercise, even if it it just walking through the halls a couple of times a day. Yoga, meditation and prayer are ways of keeping yourself from panic. Stress is inevitable, but you have to keep yourself on track in order to give your patient confidence that health will return.
Smile and be grateful to those who are taking care of your loved one. Health care workers have difficult jobs and need a "thank you" for devoting their lives to your patient.
Being prepared for an emergency is not a luxury. It's facing the reality that life is full of surprises, not all of which are ones you want to happen.