Topic: Iceland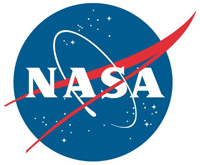 Pasadena, CA – Seven of the regions that dominate global ice mass losses are melting at an accelerated rate, a new study shows, and the quickened melt rate is depleting freshwater resources that millions of people depend on.
The impact of melting ice in Greenland and Antarctica on the world's oceans is well documented. But the largest contributors to sea level rise in the 20th century were melting ice caps and glaciers located in seven other regions: Alaska, the Canadian Arctic Archipelago, the Southern Andes, High Mountain Asia, the Russian Arctic, Iceland and the Norwegian archipelago Svalbard. The five Arctic regions accounted for the greatest share of ice loss.
«Read the rest of this article»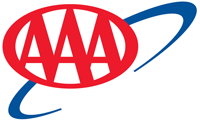 Tampa, FL – As the coronavirus (COVID-19) continues to make headlines, many Americans are wondering what to do about their travel plans.
Although the decision to travel is a personal one, AAA is providing information on travel safety and insurance to help travelers make informed decisions.
«Read the rest of this article»

Clarksville, TN – Dr. Cameron Sutt, historian, professor and chair of the Austin Peay State University (APSU) history and philosophy department, is traveling to Iceland to deliver a talk on Hungarians during the Viking Era.
«Read the rest of this article»
Written by Carol Rasmussen
NASA's Earth Science News Team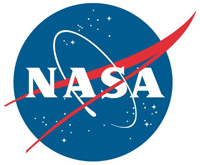 Washington, D.C. – Only seven months after NASA's Oceans Melting Greenland (OMG) mission wrapped its last field campaign on the world's largest island, an OMG crew is back in Greenland to collect more data.
With two or three field projects a year since 2016, no wonder OMG has made the most comprehensive measurements yet of how ocean water lapping at the undersides of Greenland's melting glaciers affects them. All that data has answered a lot of existing questions – and it's raised plenty of new ones.
«Read the rest of this article»
Written by Preston Dyches
NASA's Jet Propulsion Laboratory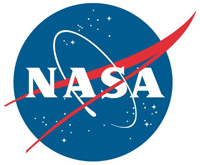 Pasadena, CA – New research using data from NASA's Cassini mission suggests most of the eruptions from Saturn's moon Enceladus might be diffuse curtains rather than discrete jets.
Many features that appear to be individual jets of material erupting along the length of prominent fractures in the moon's south polar region might be phantoms created by an optical illusion, according to the new study.
The research is being published on Thursday, May 7th, in the journal Nature.
«Read the rest of this article»
Market Commentary by Scott J. Brown, Ph.D., Chief Economist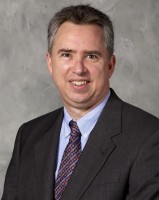 In his monetary policy testimony to Congress, Fed Chairman Bernanke said that "a highly accommodative monetary policy will remain appropriate for the foreseeable future." He indicated that the Fed is using asset purchases "primarily to increase the near-term momentum of the economy, with the specific goal of achieving a substantial improvement in the outlook for the labor market."
The Fed will rely on its forward guidance that short-term interest rates will continue to remain exceptionally low "to help maintain a high degree of monetary accommodation for an extended period after asset purchases end, even as the economic recovery strengthens and unemployment declines toward more normal levels." «Read the rest of this article»
Market Commentary by Scott J. Brown, Ph.D., Chief Economist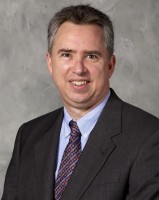 Fed Chairman Bernanke said nothing new, but the markets interpreted his comments as "dovish." In Q&A following a speech on the history of the Fed, Bernanke said that given the high level of joblessness and low inflation, "you can only conclude that a highly accommodative monetary policy is needed."
He also conceded that "there is some prospective gradual change in the mix of instruments, but that shouldn't be confused with the overall thrust of policy, which is highly accommodative." That's consistent with the Fed beginning to lower the rate of asset purchases later this year and maintaining low short-term interest rates for a long time (well into 2015).
The June 18th-19th FOMC minutes showed that "many members indicated that further improvement in the outlook for the labor market would be required before it would be appropriate to slow the pace of asset purchases." However, "several members judged that a reduction in asset purchases would likely soon be warranted." «Read the rest of this article»
Market Commentary by Scott J. Brown, Ph.D., Chief Economist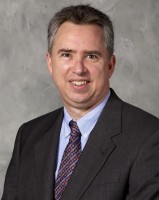 The economic data were mixed. The June ISM non-manufacturing survey disappointed, but motor vehicle sales were strong and the employment report was better than anticipated. Nonfarm payrolls rose by 195,000 in June (the median forecast was 165,000), while figures for April and May were revised a net 70,000 higher.
Manufacturing payrolls continued to slide, but there were strong gains in business and professional services, as well as retail and leisure and hospitality. Payroll gains at eating and drinking establishments were strong for a third consecutive month (accounting for a little over a quarter of private-sector job gains in 2Q13).
The unemployment rate held steady at 7.6% (labor force participation edged higher). Long-term unemployment fell, but remained elevated. Unemployment rates for teenagers and young adults remain high. «Read the rest of this article»
Market Commentary by Scott J. Brown, Ph.D., Chief Economist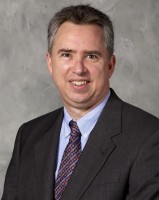 Federal Reserve officials were out in force trying to soothe market fears. A range of Fed comments had added to market uncertainty in previous weeks, but officials are now singing out of the same page of the hymnal. The message: there was no change in the Fed's monetary policy intentions last week.
Bernanke was merely clarifying the Fed's decision-making process. Future policy moves will remain data-dependent. If the economic data come in weaker than anticipated, any reduction in the pace of the Fed's asset purchases would be pushed out. Tapering is not tightening.
As the Fed slows the rate of asset purchases, it would still be added accommodation. The Fed expects to hold these securities for a long time, maintaining policy accommodation. A rise in the federal funds rate target is still a long way off. Most Fed officials expect the first increase in 2015. Equities rose and bond yields declined. «Read the rest of this article»
Market Commentary by Scott J. Brown, Ph.D., Chief Economist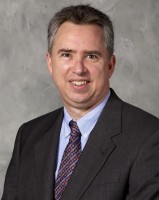 The Federal Open Market Committee left short-term interest rates unchanged, did not alter its forward guidance on the overnight lending rate, and said it would maintain its asset purchase program at $85 billion per month. The policy statement was a near photocopy of the previous one.
The FOMC indicated that recent inflation readings have been low due partly to "transitory influences." The downside risks to the outlook for growth and the labor market had "diminished" since the fall. The FOMC repeated that it could "increase or reduce" the pace of asset purchases depending on how the outlook for the labor market or inflation changes. «Read the rest of this article»