Topic: Interstellar Dust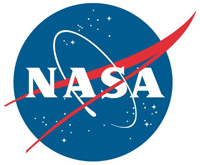 Pasadena, CA – The nebula known as W51 is one of the most active star-forming regions in the Milky Way galaxy. First identified in 1958 by radio telescopes, it makes a rich cosmic tapestry in this image from NASA's recently retired Spitzer Space Telescope.
Located about 17,000 light-years from Earth, in the direction of the constellation Aquila in the night sky, W51 is about 350 light-years – or about 2 quadrillion miles – across. It is almost invisible to telescopes that collect visible light (the kind human eyes detect), because that light is blocked by interstellar dust clouds that lie between W51 and Earth.
«Read the rest of this article»
Written by Dwayne Brown / Laurie Cantillo
NASA Headquarters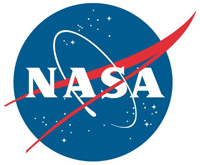 Washington, D.C. – On June 24th, at exactly 9:57 and 48 seconds am PDT, NASA's Juno spacecraft was 5.5 million miles (8.9 million kilometers) from its July 4th appointment with Jupiter. Over the past two weeks, several milestones occurred that were key to a successful 35-minute burn of its rocket motor, which will place the robotic explorer into a polar orbit around the gas giant.
"We have over five years of spaceflight experience and only 10 days to Jupiter orbit insertion," said Rick Nybakken, Juno project manager from NASA's Jet Propulsion Laboratory in Pasadena, California. "It is a great feeling to put all the interplanetary space in the rearview mirror and have the biggest planet in the solar system in our windshield."
«Read the rest of this article»
Written by DC Agle
NASA's Jet Propulsion Laboratory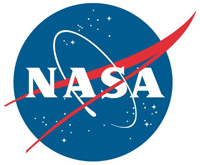 Pasadena, CA – Seven rare, microscopic interstellar dust particles that date to the beginnings of the solar system are among the samples collected by scientists who have been studying the payload from NASA's Stardust spacecraft since its return to Earth in 2006.
If confirmed, these particles would be the first samples of contemporary interstellar dust.
A team of scientists has been combing through the spacecraft's aerogel and aluminum foil dust collectors since Stardust returned in 2006.
«Read the rest of this article»
Written by Whitney Clavin
NASA's Jet Propulsion Laboratory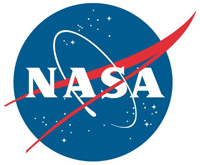 Pasadena, CA – A new image from the Planck space telescope reveals the magnetic field lines of our Milky Way galaxy. The fingerprint-like map allows astronomers to study the structure of the magnetic field and better understand the process of star formation.
The image, compiled from the first all-sky observations of polarized light emitted by interstellar dust in the Milky Way, is available here.
«Read the rest of this article»
NASA's Goddard Space Flight Center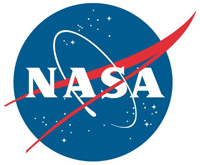 Greenbelt, MD – The NASA/ESA Hubble Space Telescope has produced a sharp image of NGC 4634, a spiral galaxy seen exactly side-on. Its disk is slightly warped by ongoing interactions with a nearby galaxy, and it is crisscrossed by clearly defined dust lanes and bright nebulae.
NGC 4634, which lies around 70 million light-years from Earth in the constellation of Coma Berenices, is one of a pair of interacting galaxies. Its neighbor, NGC 4633, lies just outside the upper right corner of the frame, and is visible in wide-field views of the galaxy. While it may be out of sight, it is not out of mind: its subtle effects on NGC 4634 are easy to see to a well-trained eye.
«Read the rest of this article»