Topic: ISS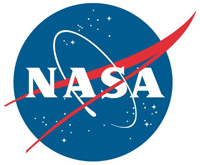 Washington, D.C. – NASA will provide live coverage of prelaunch and launch activities for the agency's SpaceX Demo-2 test flight, carrying NASA astronauts Robert Behnken and Douglas Hurley to the International Space Station.
NASA and SpaceX now are targeting 2:22pm CDT Saturday, May 30th, for the launch of the first commercially built and operated American rocket and spacecraft carrying astronauts to the space station. The first launch attempt, on May 27th, was scrubbed due to unfavorable weather conditions.
«Read the rest of this article»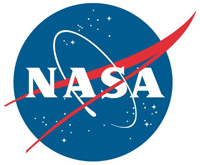 Mountain View, CA – A new era of human spaceflight is set to begin as American astronauts once again launch on an American rocket from American soil to the International Space Station as part of NASA's Commercial Crew Program – the first time since the retirement of the Space Shuttle Program in 2011.
Commercial crew partner SpaceX will carry humans to the space station, like a taxi or a rideshare service, shuttling people to their destination and home again.
«Read the rest of this article»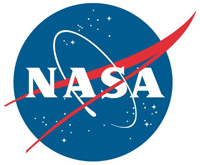 Mountain View, CA – If you've ever flown on a plane, you've probably been in a vehicle that NASA helped develop. Because before something can fly in the sky, it needs to "fly" on the ground – and for that you need a wind tunnel. Several of these often huge and essential facilities are found at NASA's Ames Research Center in California's Silicon Valley – including the biggest (two!) in the world.
A wind tunnel works by moving air past a stationary object, making it seem like the object is flying. The tunnel is essentially a giant tube with air flowing through it, usually moved along by fans.
«Read the rest of this article»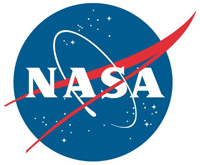 Washington, D.C. – Across NASA's many missions, thousands of scientists, engineers, and other experts and professionals all over the country are doing what they do best, but now from home offices and via video conferencing.
With most personnel supporting missions remotely to keep onsite staff at a minimal level in response to Coronavirus (COVID-19), the Agency is moving ahead strongly with everything from space exploration to using our technology and innovation to help inform policy makers.
«Read the rest of this article»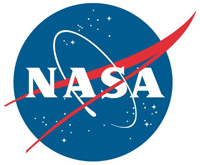 Washington, D.C. – NASA states that understanding the effects of gravity on plant life is essential in preparing for human exploration beyond low-Earth orbit.
The ability to produce high-energy, low-mass food sources during spaceflight will enable the maintenance of crew health during long-duration missions while having a reduced impact on resources necessary for long-distance travel.
«Read the rest of this article»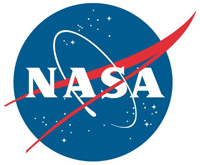 Houston, TX – A variety of science investigations, along with supplies and equipment, launch to the International Space Station on the 20th SpaceX commercial resupply services mission.
The Dragon cargo spacecraft is scheduled to leave Earth March 2nd from Space Launch Complex 40 at Cape Canaveral Air Force Station in Florida. Its cargo includes research on particle foam manufacturing, water droplet formation, the human intestine and other cutting-edge investigations.
«Read the rest of this article»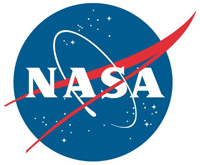 Washington, D.C. – A Northrop Grumman Cygnus resupply spacecraft is on its way to the International Space Station with about 7,500 pounds of science investigations and cargo after launching at 2:21pm CT Saturday from NASA's Wallops Flight Facility in Virginia.
The spacecraft launched on an Antares 230+ rocket from the Virginia Mid-Atlantic Regional Spaceport's Pad 0A at Wallops and is scheduled to arrive at the space station at about 3:05am Tuesday, February 18th. Coverage of the spacecraft's approach and arrival will begin at 1:30am on NASA Television and the agency's website.
«Read the rest of this article»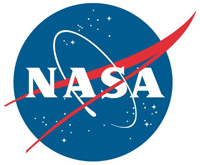 Houston, TX – NASA says investigations studying tissue culturing, bone loss and phage therapy will be launching, along with more scientific experiments and supplies, to the International Space Station on a Northrop Grumman Cygnus spacecraft. The vehicle launches no earlier than February 9th, 2020 from NASA's Wallops Flight Facility in Virginia.
This is the second mission under Northrop's Commercial Resupply Services-2 contract with NASA.
These resupply missions help NASA deliver critical research to the orbiting lab and increase its ability to conduct new investigations.
Here are details on some of the scientific investigations Northrop Grumman's 13th commercial resupply services mission (NG CRS-13) is delivering to the space station:
Better tissue and cell culturing in space
Mobile SpaceLab, a tissue and cell culturing facility, offers investigators a quick-turnaround platform to perform sophisticated microgravity biology experiments. Such experiments are critical for determining how microgravity affects human physiology and identifying ways to mitigate negative effects.
The platform can work in multiple configurations, allowing investigators to tailor the facility to their needs.
Mobile SpaceLab launches and returns on resupply spacecraft. It performs experiments autonomously with ground monitoring. The crew is responsible for moving the payload from the resupply vehicle to a designated ISS EXPRESS Rack and back to a vehicle for return to ground.
This process allows investigators to get their research in orbit quickly and gather sophisticated data using the automated capabilities. Experiments can run for up to one month.
A close-up view
The Mochii investigation provides an initial demonstration of a new miniature scanning electron microscope (SEM) with spectroscopy. Mochii will demonstrate real-time, on-site imaging and measurements of micro- and nanostructures aboard the space station.

This capability could accelerate answers to many scientific inquiries and mission decisions and serve the public as a powerful and unique microgravity research platform.

The ability to identify small particles is needed for crewed flight and deep space exploration beyond low-Earth Orbit (LEO) since samples cannot be sent back to Earth. Rapid identification of these particles can help keep crews and vehicles safe.



Examining Bone Loss in Microgravity
Crew members experience bone loss in orbit, stemming from the lack of gravity acting on their bones. OsteoOmics investigates the molecular mechanisms that dictate this bone loss by examining osteoblasts, cells in the body that form bone, and osteoclasts, which dissolve bone. A better understanding of these mechanisms could lead to more effective prevention of astronaut bone loss during space missions.
Understanding the cellular mechanisms of bone loss associated with microgravity also helps researchers better understand bone loss associated with a wide range of disorders. This insight could help identify better preventative care and therapeutic treatments for people who experience bone loss due to diseases such as osteopenia and osteoporosis or from prolonged bed rest.
Fighting bacteria with phages
Bacteriophages, or phages, are viruses that specifically invade and destroy bacteria. Discovered in 1915, phages have been used to fight infectious diseases, most notably in Eastern Europe.

With increasing types of bacteria developing resistance to antibiotics, phage therapy offers a possible alternative to traditional antibiotics. In addition, phages can eliminate harmful bacteria without causing large-scale damage to the body's beneficial bacterial population or microbiome.

Scientists also can evolve phages in the laboratory to remain potent even if phage-resistant bacteria develop.

Phage Evolution examines the effects of microgravity and radiation exposure on phage and bacterial host interactions, including phage specificity for a bacterial host and host resistance to specific phages. A better understanding of the effects of microgravity and cosmic radiation on bacteriophages and hosts could result in significant developments for phage technology, ultimately helping protect the health of astronauts on future missions.
(Do not) light my fire
The Spacecraft Fire Experiment-IV (Saffire-IV) investigation examines fire development and growth in different materials and environmental conditions, fire detection and monitoring, and post-fire cleanup capabilities. It is part of a series of fire investigations conducted in the Cygnus resupply vehicle after its departure from space station, eliminating exposure of humans or occupied spacecraft to fire danger.
Saffire-IV contributes to fire safety efforts in similar environments on Earth, from submarines to mines, and helps improve general understanding and modeling of fire phenomena.
These are just a few of the hundreds of investigations currently happening aboard the orbiting laboratory. For daily updates, follow @ISS_Research, Space Station Research and Technology News or our Facebook. For opportunities to see the space station pass over your town, check out Spot the Station.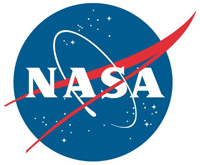 Washington, D.C. – After setting a record for the longest single spaceflight in history by a woman, NASA astronaut Christina Koch returned to Earth Thursday, along with Soyuz Commander Alexander Skvortsov of the Russian space agency Roscosmos and Luca Parmitano of ESA (European Space Agency).
The trio departed the International Space Station at 11:50pm CST and made a safe, parachute-assisted landing at 3:12am (3:12pm Kazakhstan time) southeast of the remote town of Dzhezkazgan, Kazakhstan.
«Read the rest of this article»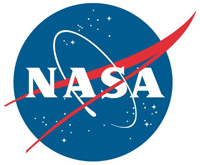 Washington, D.C. – NASA astronaut Christina Koch is set to return to Earth on Thursday, February 6th, 2020 after 328 days living and working aboard the International Space Station. Her mission is the longest single spaceflight by any woman, which is helping scientists gather data for future missions to the Moon and Mars.
Koch will return to Earth alongside ESA (European Space Agency) astronaut Luca Parmitano and Russian cosmonaut Alexander Skvortsov. She has been a crew member for three expeditions – 59, 60 and 61 – during her first spaceflight.
«Read the rest of this article»