Topic: ISS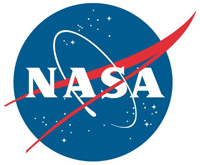 Washington, D.C. – NASA has issued another request to its 14 Commercial Lunar Payload Services (CLPS) partners to bid on flying a suite of payloads to the Moon. The request asks partners to fly 10 NASA science investigations and technology demonstrations to a non-polar region of the Moon in 2023.
Through the CLPS initiative, NASA taps its commercial partners to quickly land scientific instruments and technology demonstrations on the Moon. The initiative is a key part of NASA's Artemis program. The science and technology payloads will help lay the foundation for human missions to the lunar surface. A provider will be selected by the end of the year, making it the sixth surface task award.
«Read the rest of this article»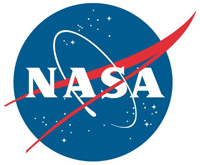 Washington, D.C. – NASA and Boeing continue to make progress toward the company's second uncrewed flight test of the CST-100 Starliner spacecraft prior to flying astronauts to the International Space Station as part of NASA's Commercial Crew Program.
The Commercial Crew Program currently is targeting no earlier than December 2020 for launch of the uncrewed Orbital Flight Test-2 (OFT-2) pending hardware readiness, flight software qualification, and launch vehicle and space station manifest priorities.
«Read the rest of this article»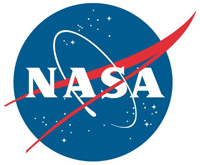 Edwards, CA – Astronaut Doug "Wheels" Wheelock spent his NASA career expanding knowledge of living and working in space. His new mission is working to determine the best way to train astronauts to return to the surface of the Moon.
Wheelock is a veteran test pilot and retired U.S. Army colonel who has accumulated 178 days in space and was a guest speaker at NASA's Armstrong Flight Research Center in California during a recent virtual Safety Day.
«Read the rest of this article»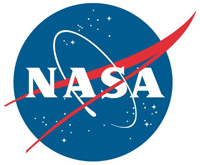 Washington, D.C. – Space technology developed by and for NASA has made its way into cars and even onto the NASCAR track. Future collaborations with the auto industry and car manufacturers could change how we get from point A to point B. NASA helped drive the following five auto innovations.
NASA has a long history of transferring technology to the private sector. The agency's Spinoff publication profiles NASA technologies that have transformed into commercial products and services, demonstrating the broader benefits of America's investment in its space program. Spinoff is a publication of the Technology Transfer program in NASA's Space Technology Mission Directorate.
«Read the rest of this article»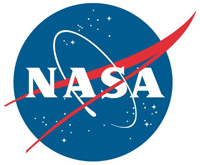 Washington, D.C. – NASA and SpaceX are targeting no earlier than October 23rd, 2020 for the first operational flight with astronauts of the Crew Dragon spacecraft and Falcon 9 rocket to the International Space Station as a part of the agency's Commercial Crew Program. NASA's SpaceX Crew-1 mission will be the first of regular rotational missions to the space station following completion of NASA certification.
The mission will carry Crew Dragon commander Michael Hopkins, pilot Victor Glover, and mission specialist Shannon Walker, all of NASA, along with Japan Aerospace Exploration Agency (JAXA) mission specialist Soichi Noguchi for a six-month science mission aboard the orbiting laboratory following launch from Launch Complex 39A at NASA's Kennedy Space Center in Florida.
«Read the rest of this article»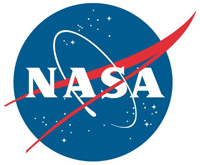 Washington, D.C. – NASA passed a major milestone Friday in its goal to restore America's human spaceflight capability when SpaceX's Crew Dragon returned to Earth after a five-day mission docked to the International Space Station.
About 6 hours after departing the space station, Crew Dragon splashed down at 7:45am CT approximately 230 miles off the coast of Cape Canaveral, Florida. SpaceX retrieved the spacecraft from the Atlantic Ocean and is transporting it back to port on the company's recovery ship.
«Read the rest of this article»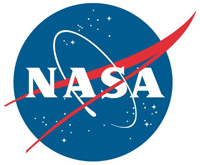 Washington, D.C. – Following a scheduled assessment of weather conditions for splashdown, teams from NASA and SpaceX are proceeding with preparations to bring NASA astronauts Robert Behnken and Douglas Hurley home to Earth aboard the SpaceX Crew Dragon "Endeavour" spacecraft.
Conditions are "Go" at the primary targeted site, off the coast Pensacola, and alternate site off the coast of Panama City in the Gulf of Mexico for splashdown and recovery on Sunday, August 2nd, 2020. Teams will continue to closely monitor Hurricane Isaias and evaluate impacts to the potential splashdown sites.
«Read the rest of this article»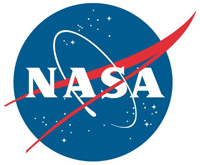 Pasadena, CA – NASA is preparing to send the first woman and next man to the Moon, part of a larger strategy to send the first astronauts to the surface of Mars. But before they get there, they'll be faced with a critical question: What should they wear on Mars, where the thin atmosphere allows more radiation from the Sun and cosmic rays to reach the ground?
Amy Ross is looking for answers. An advanced spacesuit designer at NASA's Johnson Space Center in Houston, she's developing new suits for the Moon and Mars.
«Read the rest of this article»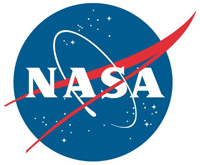 Greenbelt, MD – NASA says storage is just as important aboard the International Space Station as it is on Earth. While the space station is about the size of a football field, the living space inside is much smaller than that.
Just as you wouldn't store garden tools in a house when you could store them in a shed outside, astronauts now have a "housing unit" in which they can store tools for use on the exterior of the space station.
«Read the rest of this article»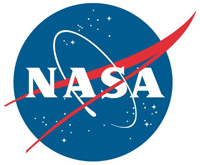 Pasadena, CA – While others have perfected sourdough starter or whipped up chocolate chip cookies during the pandemic, NASA scientist Max Coleman has been toiling in his kitchen over containers of baby radishes – all in the name of science.
Why radishes?
"They have been used before in space, and they germinate very, very fast," Coleman says.
«Read the rest of this article»