Topic: James Webb Space Telescope
Written by Eric Villard
NASA's Goddard Space Flight Center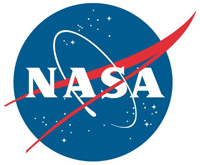 Greenbelt, MD – NASA's James Webb Space Telescope will use its infrared capabilities to study the "ocean worlds" of Jupiter's moon Europa and Saturn's moon Enceladus, adding to observations previously made by NASA's Galileo and Cassini orbiters. The Webb telescope's observations could also help guide future missions to the icy moons.
Europa and Enceladus are on the Webb telescope's list of targets chosen by guaranteed time observers, scientists who helped develop the telescope and thus get to be among the first to use it to observe the universe. One of the telescope's science goals is to study planets that could help shed light on the origins of life, but this does not just mean exoplanets; Webb will also help unravel the mysteries still held by objects in our own solar system (from Mars outward).
«Read the rest of this article»
NASA's Johnson Space Center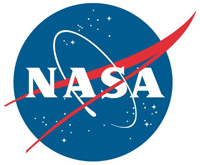 Houston, TX – Astronomers using the TRAPPIST telescope at ESO's La Silla Observatory have discovered three planets with sizes and temperatures similar to those of Venus and Earth, orbiting an ultra-cool dwarf star just 40 light-years from Earth.
Michaël Gillon of the University of Liège in Belgium, leading a team of astronomers including Susan M. Lederer of NASA Johnson Space Center, have used the TRAPPIST telescope to observe the star 2MASS J23062928-0502285, now also known as TRAPPIST-1.
They found that this dim and cool star faded slightly at regular intervals, indicating that several objects were passing between the star and the Earth.
«Read the rest of this article»
Written by Whitney Clavin
NASA's Jet Propulsion Laboratory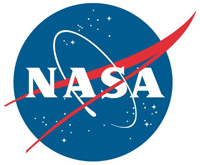 Pasadena, CA – For a planet, this would be like a day at the spa. After years of growing old, a massive planet could, in theory, brighten up with a radiant, youthful glow. Rejuvenated planets, as they are nicknamed, are only hypothetical.
But new research from NASA's Spitzer Space Telescope has identified one such candidate, seemingly looking billions of years younger than its actual age.
"When planets are young, they still glow with infrared light from their formation," said Michael Jura of UCLA, coauthor of a new paper on the results in the June 10th issue of the Astrophysical Journal Letters. "But as they get older and cooler, you can't see them anymore. Rejuvenated planets would be visible again."
«Read the rest of this article»
Written by Whitney Clavin
NASA's Jet Propulsion Laboratory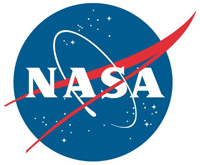 Pasadena, CA – NASA's Wide-field Infrared Survey Explorer (WISE) has discovered a pair of stars that has taken over the title for the third-closest star system to the sun. The duo is the closest star system discovered since 1916.
Both stars in the new binary system are "brown dwarfs," which are stars that are too small in mass to ever become hot enough to ignite hydrogen fusion. As a result, they are very cool and dim, resembling a giant planet like Jupiter more than a bright star like the sun.
«Read the rest of this article»
NASA's Goddard Space Flight Center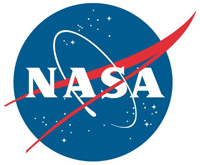 Greenbelt, MD – Astronomers using data from NASA's Hubble Space Telescope have caught two clusters full of massive stars that may be in the early stages of merging. The clusters are 170,000 light-years away in the Large Magellanic Cloud, a small satellite galaxy to our Milky Way.
What at first was thought to be only one cluster in the core of the massive star-forming region 30 Doradus (also known as the Tarantula Nebula) has been found to be a composite of two clusters that differ in age by about one million years.
«Read the rest of this article»
Harvard-Smithsonian Center for Astrophysics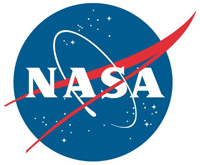 Cambridge, MA – An international team of astronomers led by Zachory Berta of the Harvard-Smithsonian Center for Astrophysics (CfA) made the observations of the planet GJ 1214b.
"GJ 1214b is like no planet we know of," Berta said. "A huge fraction of its mass is made up of water."
The ground-based MEarth Project, led by CfA's David Charbonneau, discovered GJ 1214b in 2009. This super-Earth is about 2.7 times Earth's diameter and weighs almost seven times as much. It orbits a red-dwarf star every 38 hours at a distance of 2 million kilometres, giving it an estimated temperature of 230 degrees Celsius.
«Read the rest of this article»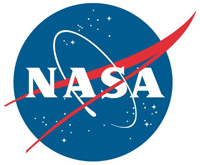 Greenbelt, MD – Using its near-infrared vision to peer 9 billion years back in time, NASA's Hubble Space Telescope has uncovered an extraordinary population of young dwarf galaxies brimming with star formation. While dwarf galaxies are the most common type of galaxy in the universe, the rapid star-birth observed in these newly found examples may force astronomers to reassess their understanding of the ways in which galaxies form.
The galaxies are a hundred times less massive, on average, than the Milky Way, yet churn out stars at such a furious pace that their stellar content would double in just 10 million years. By comparison, the Milky Way would take a thousand times longer to double its star population.
«Read the rest of this article»