Topic: Jason Powell
Nashville, TN – To help protect elephants, Nashville Zoo will be hosting an ivory surrender event on Saturday, October 19th from 10:00am – 2:00pm to encourage public participation in the fight to save this species and others from wildlife trafficking.
Toss the Tusk is a public service program whose goal is to raise public awareness about wildlife trafficking. It will provide Nashville Zoo guests with an actionable way to combat illegal wildlife trade with a focus on elephant poaching.
Tennessee State Representative Jason Powell and a representative from the U.S. Fish and Wildlife Service will be present for the event.
«Read the rest of this article»

Nashville, TN – Democrats in the Tennessee General Assembly released today a list of 10 proposals to combat gun violence in Tennessee in an email blast to supporters around the state.
"Inaction is no longer an option," state Representative G.A. Hardaway said. "Moments of silence may demonstrate respect of lives lost, but we can truly honor the deaths of our loved ones, when we follow-up by enacting common sense laws to prevent more tragic killings of innocents."
«Read the rest of this article»
AT&T Gigabit Speeds also now available to Businesses in 22 Tennessee Communities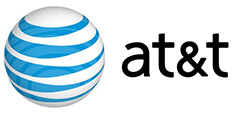 Nashville, TN – AT&T1 is bringing gigabit internet speeds to Clarksville and even more businesses in 22 Tennessee communities. With AT&T Business Fiber, more businesses can download and upload up to 1 gigabit per second (Gbps).2
"For years, as a result of the pro-business policies that have been pursued by our elected leaders at the state and local levels, AT&T has provided Gigabit and multi-Gigabit connections to businesses across Tennessee, helping to spur business success and job creation," said Joelle Phillips, president of AT&T Tennessee.  "With the increased speeds now available through AT&T Business Fiber, AT&T employees have shown yet another example of how we are innovating to increase connectivity to businesses in urban and rural areas alike."
«Read the rest of this article»
Nashville, TN – House Republicans today passed a bill supporting increased mining of the nation's parks and ultimately restricting access for hunters, fisherman and campers to thousands of acres of national parks.
The resolution, HJR0092, sponsored by Representative Andy Holt  (R-Dresden), supports the transfer of certain western national parks to state control. «Read the rest of this article»