Topic: John Montgomery

Clarksville, TN – The Clarksville-Montgomery County Education Foundation is pleased to announce Joel Wallace will assume the role of Board Chairman beginning July 1st, 2020. Wallace is a partner at the law firm of Cunningham, Mitchell & Rocconi.
«Read the rest of this article»

Clarksville, TN – Seeing UH60 Black Hawk helicopters circling above is not unusual in Clarksville Tennessee. However, seeing them land at Austin Peay State University's campus in Downtown Clarksville is.
As part of a coordinated effort between Austin Peay's Governors Guard ROTC program and the Tennessee National Guard, the APSU ROTC department has arranged to have Black Hawk helicopters land on campus three times over the next several weeks.
«Read the rest of this article»

Clarksville, TN – Clarksville unveiled its 21st public art piece this month. Twelve of the pieces – at least – are in a proximity that's easily walkable within the city's downtown core.
Murals, sculptures, fountains, and flames are among the art pieces you'll see showcased along city streets, urban trails, buildings and throughout the campus of Austin Peay State University, which is adjacent to downtown. Many of the works were designed or created by Clarksville artists.
«Read the rest of this article»

Clarksville, TN – Austin Peay State University's ROTC program is looking for the best and brightest college students in the country, and the U.S. Army is willing to pay a little extra for these qualified soldiers.
Through the Army, Austin Peay's ROTC program is now offering a $5,000 bonus to college sophomores who complete the program's cadet basic training and go on to become commissioned officers.
«Read the rest of this article»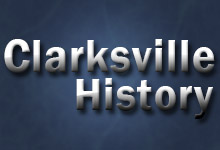 Clarksville, TN – Our lives here in Middle Tennessee are built upon the foundation of those who lived before us. The names of these souls of long ago are sprinkled upon our consciousness as they are now reflected in the names of our counties, cities, and roads: John Montgomery, George Rogers Clark, James Robertson, etc.
They are people who lived the prime of their lives in the late 18th century on the cusp of a new nation, bordering a frontier with a plethora of possibilities. These men are revered and their lives have been boiled down to a thick consistency of stories that all reflect their heroism, bravery, and sometimes larger than life achievements.
In the past there has been a definite vibe that they are only to be portrayed as one dimensional hero type characters and to do otherwise would be akin to blasphemy.
«Read the rest of this article»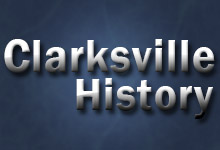 Clarksville, TN – History is a fascinating subject, but unfortunately so many find it be to dry and boring. Yet, it so much more than facts and dates.
It truly comes alive the most when reading the very words of those who lived before us – those priceless journals, letters, and testimonies. It is amazing to be able to peak into their minds and hearts for just a moment and experience with them the joys, the struggles, the hopes, and the pain of the experience of life.
That is what we have with the story of the lives of Valentine Sevier, his family, and community – their own words.
«Read the rest of this article»
Written by Sgt. Kimberly K. Menzies
4th Brigade Combat Team Public Affairs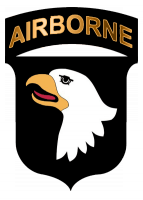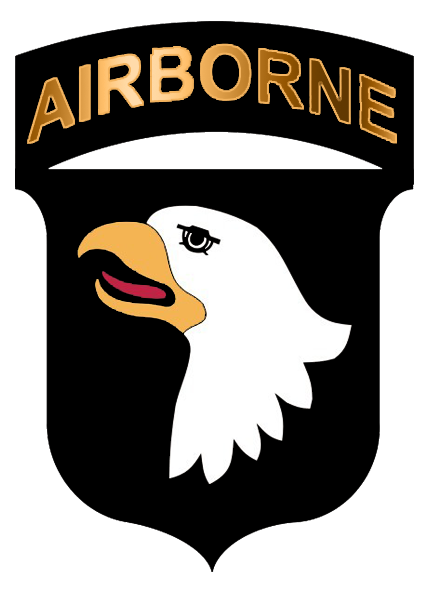 Fort Campbell, KY – Soldiers with 4th Brigade Combat Team, 101st Airborne Division, conducted walk-and-shoot training exercises September 28th to October 4th, 2012 as part of the Eagle Flight III field exercise at Fort Campbell, KY.
"The purpose of the walk-and-shoots is to train company, battery and troop level leadership on how to better integrate indirect fire support assets whether it be mortars, artillery, [close combat aircraft] and close air support with direct fire systems in a maneuver setting such as movement to contact or an attack," said Maj. John Montgomery, the battalion operations officer with 4th Battalion, 320th Field Artillery Regiment, 4th Bde., 101st Abn. Div.
«Read the rest of this article»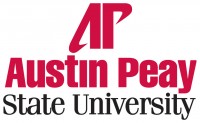 Clarksville, TN – Throughout the city of Clarksville, a number of statues and other pieces commemorate the history of the local community, honor heroes and celebrate the spirit of the town.
There's the statue of John Montgomery, for whom Montgomery County is named, located in front of City Hall, facing Strawberry Alley downtown. The legend of Wilma Rudolph, Clarksville's most famous woman athlete who was the first female to win three gold medals in the Olympics in 1960 in Rome, Italy, is preserved in her classic crossing-the-finish-line pose at McGregor Park at the intersection of College Street and Riverside Drive. «Read the rest of this article»
Port Royal State Historic area will be holding their historical lantern tours this week. The tour last year was so successful, they are adding a second night! Tours start this Thursday, October 29th  6pm-9pm. If you cant make it on Thursday, then come by on Friday night October 30th 6-9pm. Port Royal by Lantern is a guided lantern tour through the historic Port Royal State Park.
Visitors will be taken back to the earliest days of Port Royal by hearing a first hand account by long hunter and settler John Montgomery. They will then continue on their journey through time by meeting various residents from the 1830's through the 1920's, all have their unique stories to tell. Afterwards there will be hot apple cider, and other refreshments, as well as a bonfire to huddle around and swap stories with present day locals! The event is free and open to the public. This is the perfect fall evening outing for the whole family.
«Read the rest of this article»
This nighttime lantern tour of the historic state park offers visitors insight into aspects of local history not readily available, and, too often, not pursued. Moving along softly illuminated trails, re-enactors share the area's secrets for willing ears.
In what is hopefully to become an annual event, the Port Royal Historic State Park, now listed as an official Trail of Tears Park, staged their Lantern History Tour. The tour was not a Halloween fright-type of celebration, but rather an effort to share the history of this most under-appreciated area of Montgomery County and it's contributions to Clarksville's history. The Lantern Tour is the result of the combined efforts of The Friends of Port Royal and the Port Royal Park staff and supporters. The event, which was free to the public, ended with a roaring bonfire, toasted marshmallows and hot cider.
Entering the park along and down the candle-lit pathway, visitors first encounter a Longhunter, Colonel John Montgomery, played by Michael Ramsey, an APSU student and volunteer at Mansker Station in Goodlettsville. The colonel's story relates experiences of his life spent trapping in Port Royal and exploration of the region in 1771. Leaving the colonel with his trusty long rifle, visitors move further on into the park, guided by illuminated mini-torch baggettes.
Next on the trail is an early settler woman, Susannah McFadden, portrayed by Silvia Britton, also a Mansker Station volunteer. Susannah relates the experience of living on the new frontier, its hardships, her surprises and her experiences of taking pioneers into the new frontier of 1790. She is an unusual entity, being a woman frontier guide in 1790. «Read the rest of this article»