Topic: John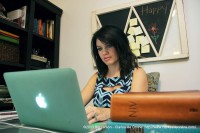 Dear Adam,
I can't imagine what it is like to be a guy! What a load of responsibility (Genesis 3.17-19)! But I'm not going to lie, I feel like you could've done so much better. There's a time to be laid-back and there's a time to take action. That was an action time. You were supposed to co-rule with Eve, not give into sin.
I wish you would have been the voice of reason. Instead, you blamed her for your part in the sin, but that was a part of the curse that began with the sin (Genesis 3.12).
«Read the rest of this article»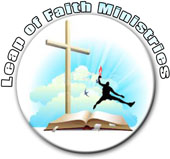 Clarksville, TN – "The joy of the Lord is your strength" (Nehemiah 8:10 NKJV) No wonder Jesus desired so strongly that His disciples understand that He had come, not just to buy their salvation through the cross, but also to provide them with His joy. Jesus told His disciples.
"You haven't done this before. Ask, using my name, and you will receive, and you will have abundant joy." (John 16:24 Living)
The joy of the Lord is ours for the asking. Jesus prayed for us. "But now I come to You, and these things I speak in the world, that they may have My joy fulfilled in themselves." (John 17:13 NKJV) «Read the rest of this article»

Nashville, TN – Tennessee's modern tradition for the top names for new babies continued in 2013, with Emma and William taking the number one spots for a third consecutive year as the most popular names given by new Tennessee parents. «Read the rest of this article»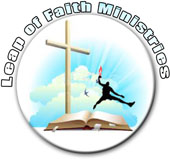 Clarksville, TN – Love is something we Christians talk a lot about. "God is love, Jesus loves you, I love you." But we sometimes fall short of really loving each other. Jesus said, "This is My commandment, that you love one another as I have loved you." (John 15:12 NKJV)
Love means more to us than anything else in the world. We were created to love God and to love one another. When we don't love or feel loved, fearful things happen to us. We become hurt, resentful, afraid of each other, hateful, and guilt ridden. These are all a result of lack of love. A love that accepts, approves of, and believes in others, is patient and kind, never selfish or envious, never proud or seeking its own reward or way. It doesn't hold grudges and doesn't get upset when it must suffer wrong. Such a love endures without weakening in all circumstances. «Read the rest of this article»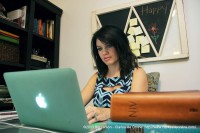 Clarksville, TN – Christmas. Full of romanticized ideals of what the world is, or should be. We are celebrating the birth of hope, of grace, and our forever King.
We are trying to find our proverbial Bing Crosby Christmas, but it's buried alive under mounds of defective string lights, years of disappointment, and the weight of our gritty reality: life is not as perfect as the cover of a 1955 Christmas album. «Read the rest of this article»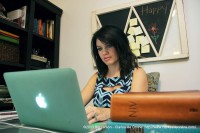 Clarksville, TN – Have you ever met someone "important", but didn't know they were important until later and you wished you could have said something smarter, or been more pleasing in your tone of voice, or more positive in your attitude?
I used to have an uncanny knack for meeting pastors under the worst conditions. «Read the rest of this article»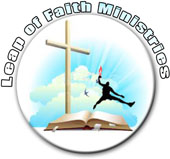 Clarksville, TN – "Dear brothers, is your life full of difficulties and temptations? Then be happy for when the way is rough your patience has a chance to grow. So let it grow and don't try squirming out of your problems. For when your patience is finally in full bloom, then you'll be ready for anything, strong in character, full and complete." (James 1:2-4)
God has a special plan for our lives. It began long ago when He first created us. He formed us lovingly, carefully, and exactly to His specifications. Every detail just as He wanted it, your looks, your abilities, your place of birth, the family you were born into or lack of it. «Read the rest of this article»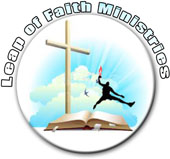 Clarksville, TN – There are some things in Christianity that are harder to understand then other things. Submission is one of them.
When we become Christians, one of the first things we are told about our new life is that "But as many as received Him, to them gave the power to become the sons of God…" (John 1:12 KJV).
When we first discover that verse we think "Wonderful, all that power is mine!" Then we find out even better news, "and if children, then heirs, heirs of God and joint heirs with Christ…" (Romans 8:17 NKJV) Just imagine being joint heirs with the Son of God who said "All authority has been given to Me in heaven and on earth." (Matthew 28:18 NKJV) «Read the rest of this article»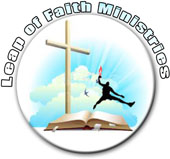 Clarksville, TN – The most common form of drug abuse is alcohol. It provides a temporary high, a chance to forget the problems of the moment, and a relief from tension. But, like other drugs it is demoralizing and destructive.
God's original intention was that wine should be enjoyed by men and women, but in moderation. (Psalm 104:15) He warns against overuse that results in the loss of ability to make proper decisions. (Proverb 31:4-5; Hosea 4:11) «Read the rest of this article»

Well, it has been a few days but there's still quite a bit of hubbub about Anne Coulter implying, yes implying not outright stating, that hopeful John Edwards is a "faggot" igniting a firestorm of criticism from both Republicans and Democrats alike. Consider the entirety of Coulter's speech, however. Other high points include ridiculing Al Gore (in regards to his weight), criticism of Senator Clinton (her most rational comments of the night, as they could be construed as legitimate criticism), and a rather lengthy section on Barrack Obama (whom she called something to the effect of Barrack Osama) and his family heritage. When taken in that context are Coulter's comments about Edwards anything other than normal? Not really. The woman does it for a living as the Republican equivalent to Michael Moore and Al Franken (who, incidentally are just as bad as Coulter). So, certainly, by all means, get rid of Ann Coulter, but do it in a manner that will actually work.
I recently received electronic mail from a friend of mine encouraging people to write to the companies responsible for bringing Coulter's venomous rhetoric into the public and encourage those companies to end their relationship with Coulter. The suggestion is actually a great idea. The media operates in a free market (or at least, in name) meaning that as long as Coulter attracts significant attention and makes them money she will continue to be featured by various media. The best method of getting rid of Coulter, and coincidentally all the other two-bit venomous commentators of America, is to convince the people that air their rhetoric that it would be in their economic best interests to sever their ties with them. Of course, a necessary corollary to this plan is to stop paying attention to the likes of Coulter, or to make a joke on Coulter's own words, let her encourage us to conserve energy when we see her on TV by cutting it off and ignoring her.