Topic: Jonesborough TN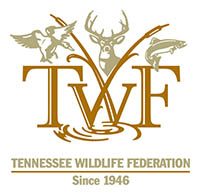 Nashville, TN – Tennessee Wildlife Federation, one of the largest and oldest nonprofits dedicated to conserving our state's wildlife and natural resources, invites Tennessee families to learn how to hunt deer. Six experiences have been announced for October.
First-time or novice deer hunters—or those interested in future experiences around turkey, dove, or fish—can sign up at tnwf.org/interest.
The Federation's Hunting and Fishing Academy program provides engaging, hands-on instruction in the art of being an outdoorsman through multi-day, immersive experiences.
«Read the rest of this article»
Tennessee Department of Tourist Development

Nashville, TN – Tourism in Tennessee continues to expand with new attractions, impressive state-of-the-art developments, expansions and milestone anniversary celebrations of iconic attractions that help shape "The Soundtrack of America. Made in Tennessee."
«Read the rest of this article»
Grants and investments to assist communities with local infrastructure and safety
Nashville, TN – Tennessee Govember Bill Haslam and Economic and Community Development Commissioner Bob Rolfe recently approved nearly $25.5 million in Community Development Block Grants (CDBG), which assist communities with infrastructure improvements, health and safety initiatives and façade improvements in downtown commercial districts.
«Read the rest of this article»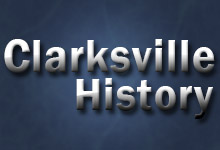 Clarksville, TN – Our lives here in Middle Tennessee are built upon the foundation of those who lived before us. The names of these souls of long ago are sprinkled upon our consciousness as they are now reflected in the names of our counties, cities, and roads: John Montgomery, George Rogers Clark, James Robertson, etc.
They are people who lived the prime of their lives in the late 18th century on the cusp of a new nation, bordering a frontier with a plethora of possibilities. These men are revered and their lives have been boiled down to a thick consistency of stories that all reflect their heroism, bravery, and sometimes larger than life achievements.
In the past there has been a definite vibe that they are only to be portrayed as one dimensional hero type characters and to do otherwise would be akin to blasphemy.
«Read the rest of this article»
Bill will let people of Tennessee decide what is best for local communities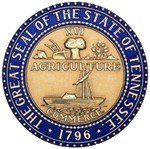 Nashville, TN – After nearly two hours of debate from both sides of the issue, Tennessee State Representative Matthew Hill (R–Jonesborough) voted in favor of legislation making local communities the authoritative voice on wine in grocery store sales across the state.
"As I have said from the beginning, I take the legislative process very seriously and believe our committee system is in place to allow lawmakers on both sides of an issue the opportunity to thoroughly debate ideas in an open and transparent environment," said Representative Hill. «Read the rest of this article»