Topic: Laurel MD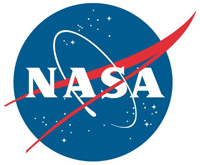 Pasadena, CA – NASA reports that for the first time, a wayward comet-like object has been spotted near the family of ancient asteroids.
After traveling several billion miles toward the Sun, a wayward young comet-like object orbiting among the giant planets has found a temporary parking place along the way. The object has settled near a family of captured ancient asteroids, called Trojans, that are orbiting the Sun alongside Jupiter. This is the first time a comet-like object has been spotted near the Trojan population.
«Read the rest of this article»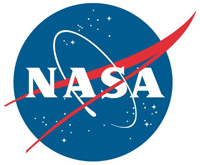 Greenbelt, MD – What started out as a hunt for ice lurking in polar lunar craters turned into an unexpected finding that could help clear some muddy history about the Moon's formation.
Team members of the Miniature Radio Frequency (Mini-RF) instrument on NASA's Lunar Reconnaissance Orbiter (LRO) spacecraft found new evidence that the Moon's subsurface might be richer in metals, like iron and titanium, than researchers thought. That finding, published July 1st in Earth and Planetary Science Letters, could aid in drawing a clearer connection between Earth and the Moon.
«Read the rest of this article»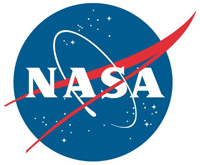 Washington, D.C. – For the first time, a spacecraft has sent back pictures of the sky from so far away that some stars appear to be in different positions than we'd see from Earth.
More than four billion miles from home and speeding toward interstellar space, NASA's New Horizons has traveled so far that it now has a unique view of the nearest stars.
"It's fair to say that New Horizons is looking at an alien sky, unlike what we see from Earth," said Alan Stern, New Horizons principal investigator from Southwest Research Institute (SwRI) in Boulder, Colorado.
«Read the rest of this article»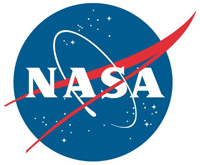 Pasadena, CA – NASA has selected four Discovery Program investigations to develop concept studies for new missions. Although they're not official missions yet and some ultimately may not be chosen to move forward, the selections focus on compelling targets and science that are not covered by NASA's active missions or recent selections. Final selections will be made next year.
NASA's Discovery Program invites scientists and engineers to assemble a team to design exciting planetary science missions that deepen what we know about the solar system and our place in it.
«Read the rest of this article»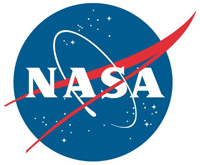 Greenbelt, MD – In August 2018, NASA's Parker Solar Probe launched to space, soon becoming the closest-ever spacecraft to the Sun. With cutting-edge scientific instruments to measure the environment around the spacecraft, Parker Solar Probe has completed three of 24 planned passes through never-before-explored parts of the Sun's atmosphere, the corona.
On December 4th, 2019, four new papers in the journal Nature describe what scientists have learned from this unprecedented exploration of our star — and what they look forward to learning next.
«Read the rest of this article»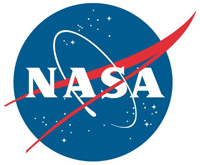 Pasadena, CA – Scientists with NASA's Mars 2020 rover have discovered what may be one of the best places to look for signs of ancient life in Jezero Crater, where the rover will land on February 18th, 2021.
A paper published today in the journal Icarus identifies distinct deposits of minerals called carbonates along the inner rim of Jezero, the site of a lake more than 3.5 billion years ago. On Earth, carbonates help form structures that are hardy enough to survive in fossil form for billions of years, including seashells, coral and some stromatolites – rocks formed on this planet by ancient microbial life along ancient shorelines, where sunlight and water were plentiful.
«Read the rest of this article»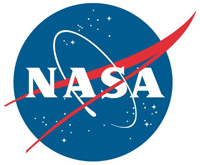 Washington, D.C. Two Proposals have been picked by NASA for concept studies that could help us better understand the fundamental nature of space and how it changes in response to planetary atmospheres, radiation from the Sun, and interstellar particles. The proposals will advance NASA's heliophysics program and could lead to better protection for both technology and humans as we travel farther from home.
Each of these Heliophysics Science Mission of Opportunity proposals will receive $400,000 to conduct a nine-month mission concept study.
«Read the rest of this article»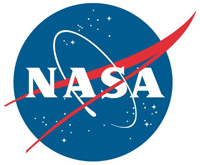 Washington, D.C. – NASA reports that on July 19th, 2019, mission operators sent a shutdown command to one of two Van Allen Probes spacecraft at 12:27pm CT, known as spacecraft B, from the Johns Hopkins University Applied Physics Laboratory, or APL, in Laurel, Maryland.
As expected, following final de-orbit maneuvers in February of this year, the spacecraft has used its remaining propellant to keep its solar panels pointed at the Sun and is now out of fuel.
«Read the rest of this article»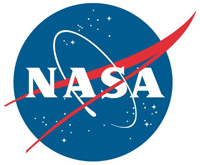 Greenbelt, MD – NASA says south pole region of the moon is home to some of the most extreme environments in the solar system: it's unimaginably cold, massively cratered, and has areas that are either constantly bathed in sunlight or in darkness. This is precisely why NASA wants to send astronauts there in 2024 as part of its Artemis program.
The most enticing feature of this southernmost region is the craters, some of which never see the light of day reach their floors. The reason for this is the low angle of sunlight striking the surface at the poles.
«Read the rest of this article»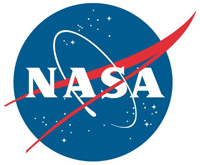 Washington, D.C. – NASA's first mission to demonstrate a planetary defense technique, the Double Asteroid Redirection Test (DART), will get one chance to hit its target, the small moonlet in the binary asteroid system Didymos.
The asteroid poses no threat to Earth and is an ideal test target: measuring the change in how the smaller asteroid orbits about the larger asteroid in a binary system is much easier than observing the change in a single asteroid's orbit around the Sun.
«Read the rest of this article»