Topic: Leroy Harris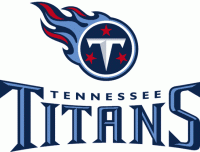 Nashville, TN – The Tennessee Titans have signed defensive end Jarius Wynn and guard Kyle DeVan.
Wynn (6-3, 285) has three years of NFL experience, all with the Green Bay Packers. He totaled 36 games played, including four starts, and posted 4.5 sacks and 46 tackles
He was originally a sixth round selection by the Packers in the 2009 NFL Draft from the University of Georgia. He was waived by Green Bay after training camp this season. «Read the rest of this article»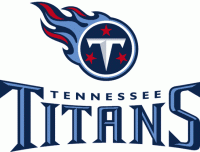 Nashville, TN – Tennessee Titans coach Mike Munchak promised Friday that he would mix things up regarding practice reps in positions where there's open competition.
Munchak was true to his word Saturday in the first practice session as players rotated in and out with different combinations, even alternating quarterbacks Matt Hasselbeck and Jake Locker between the first and second units, sometimes even within the a series.
"We think that's the best way to do it, for them to compete that way, to avoid a lot of things," Munchak said. "Avoid looking at the script beforehand, knowing what plays you are going to get, knowing who you are working with. «Read the rest of this article»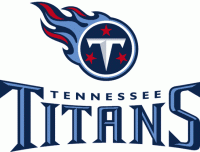 Nashville, TN – Tennessee Titans head coach Mike Munchak's opening state at today's Training Camp Press Conference
I'll just start by welcoming all of you here to opening day. This is our opening day for camp — 2012 Titans camp. Obviously you won't get a chance to watch a practice for a couple days, but we're getting started today. We're excited.
This is probably my 30th NFL camp as a player and a coach. I've probably never said this—I don't think I have said this publicly or out loud, and hopefully you won't repeat it—but this is my favorite day of football. This is opening day, really those first 10 days of camp. «Read the rest of this article»
Titans to pick 20th in NFL Draft
Free Agency begins March 13th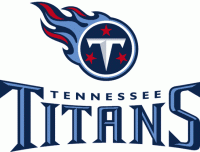 Nashville, TN – When Mike Munchak was hired as head coach of the Tennessee Titans on February 7th, 2011, an uncertain landscape awaited him. The franchise had only recently parted ways with the only head coach in its Tennessee history, and team owner K.S. "Bud" Adams, Jr. had already made the decision to begin anew at the quarterback position.
But the foremost concern on the mind of team management, players and fans alike was whether or not there would even be a football season.
A year later, on the heels of a 9-7 season in which the Titans narrowly missed out on a playoff berth, the franchise is once again enjoying stability and a sense of hope. «Read the rest of this article»
Head Coach Mike Munchak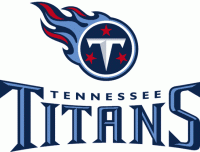 Nashville, TN – Opening Remarks – I just want to say it was a great day. We had two practices, a lot of great effort, a lot of energy, a lot of excitement, really good tempo. We had the 40-second clock going and Chris Palmer kept them honest so we got done a little bit early for our first day. So there were a lot of good things to watch.
Like I said, we had a good practice in the morning in the bubble. We got a lot done there with no helmets and this afternoon you saw the energy here. So, really a great start for us for guys that haven't been out here and together for a long time and you wouldn't think it, so it was really a good step for us. «Read the rest of this article»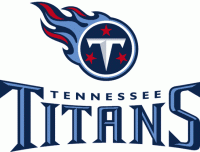 Nashville, TN – General Manager Mike Reinfeldt – (opening statements) – I want to thank everybody for coming today. As Steve said, we'd like to really focus on the draft here. The 2011 draft, I think it's a solid draft. I think there's some real strengths in some areas, and I think there's some other areas that aren't quite as good.
Obviously, some of the questions you might have might be about certain players. Maybe Ruston would start there, and Coach Munchak, more the strengths of the team and the weaknesses and the areas of need. But what I'd like to do is just kind of open it up for questions. «Read the rest of this article»
Written by Teresa M. Walker
The Associated Press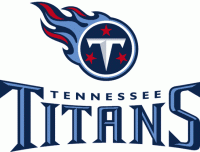 Nashville, TN – The Tennessee Titans are breathing a very big sigh of relief, and not because their very slim playoff hopes remain alive for another week.
They finally won again.
Kerry Collins threw for two touchdowns and 237 yards and Chris Johnson ran for a TD and 130 yards as the Titans snapped a six-game skid by beating the Houston Texans 31-17 on Sunday.
With the win and Indianapolis downing Jacksonville 34-24, the Titans (6-8) stayed in the playoff hunt for another week with their first victory since October 24th. They also avoided being swept by the team that replaced them in Houston for only the second time.
«Read the rest of this article»
By Teresa M. Walker, The Associated Press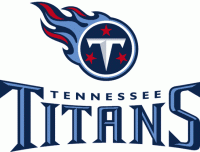 Nashville, TN — Chris Johnson wore a visor and T-shirt and stayed busy as Tennessee's top cheerleader.
Drew Brees and Reggie Bush limited their dress rehearsal to putting on their New Orleans' uniforms and pregame warmup before watching from the sideline all night long.
Alvin Pearman's 5-yard touchdown with 3:18 left helped the Titans beat the Saints 27-24 on Thursday night in the preseason finale where both teams thought of safety first for their key stars.
Vince Young tossed a TD, LeGarrette Blount also ran for a score and Rob Bironas kicked two field goals for Tennessee (2-2).
New Orleans looked ahead to the NFL's regular-season opener on September 9th when the defending Super Bowl champs host the Minnesota Vikings and Brett Favre. Coach Sean Payton gave Brees and Bush plenty of company on the safety of the sideline by subbing out for most of his starters. «Read the rest of this article»